Currently a sophomore fashion merchandising major at the University of Delaware, Shannon Oteri is the co-founder of a small, thrift upcycling clothing line called Mended Threads. She also balances a myriad of on-campus activities, such as working as a fashion stylist for UDress, her university's fashion magazine.
Erin Winans: You're a fashion merchandising major and journalism minor. What does your major entail? What types of classes does your university offer?
Shannon Oteri: At the University of Delaware, I'm learning about the business side of the industry. I take classes that would allow me to go into any merchandising field.
Right now, I am taking a few business-related classes, so I am in a marketing class, a finance class, a computing class and a photo class for my major and minor. I have taken a few fashion business classes in the past, and I will also be taking more fashion-related classes in the future!
EW: At what moment did you decide that fashion was what you wanted to pursue as a career?
SO: I decided I wanted to pursue fashion as a career because it had always been a constant in my life, and it was the only thing that I never get sick of.

EW: When did you start becoming interested in fashion and photography?
SO: Growing up, I was always interested in fashion and photography. My mom used to get my siblings and me disposable cameras to take photos around our neighborhood. I started taking photography more seriously about three years ago when I upgraded my camera.
EW: On your Fashionista profile, it says that you co-founded a small, thrift upcycling clothing line called Mended Threads. Where did this idea come from?
SO: This idea came from when I was shopping at a thrift store as a junior in high school, and I found two flannels that I really liked. I was thinking in my mind, "Wow! I wish I could wear these both at the same time!"
Then, it dawned on me that I could do that if I reconstructed the shirts. We were able to do that by using a sewing machine to take apart and re-stitch the fabrics. Sophia and I thought that it might be cool to sell them to classmates. So, we made an Instagram account and a website and started posting pictures of the shirts we made.
EW: When did you learn how to sew?
SO: I originally learned how to sew when I joined the sewing club at my elementary school. We used to sew little bags, but it was a cool experience! When I wanted to start designing clothes, my good friend re-taught me how to sew with her mom's machine, and we began working on Mended Threads.
EW: How do you find the clothes you want to work with? Do you set up trips and try to collect clothing in one go?
SO: I find the clothes that I want to work with usually in different thrift stores by my hometown and by my college town. I collect clothing to upcycle in usually one or two trips and make batches of shirts. Usually, each batch of shirts will be between 8 and 14 different products that I will then set up photo shoots to market each item.
EW: How often do you create new items?
SO: I usually create new items when I have free time. It also depends on what I can find when I am collecting clothes to upcycle at thrift stores. It's an amazing creative outlet for me, and I love applying what I learn in my fashion classes to my small business.
EW: Is it hard to manage being a student and running your upcycling clothing line?
SO: It is definitely hard to operate a clothing line like this because it is very time-consuming. To make one flannel, it takes about 45 minutes of reconstructing, about 30 minutes spent on styling, photographing and editing the product pictures and then 20 minutes to create the single online product listing.
Plus, I'm pretty involved on my campus. I'm a fashion stylist for UDress, the University of Delaware's student-run fashion magazine, a Blue Hen Ambassador and a sister of Gamma Phi Beta!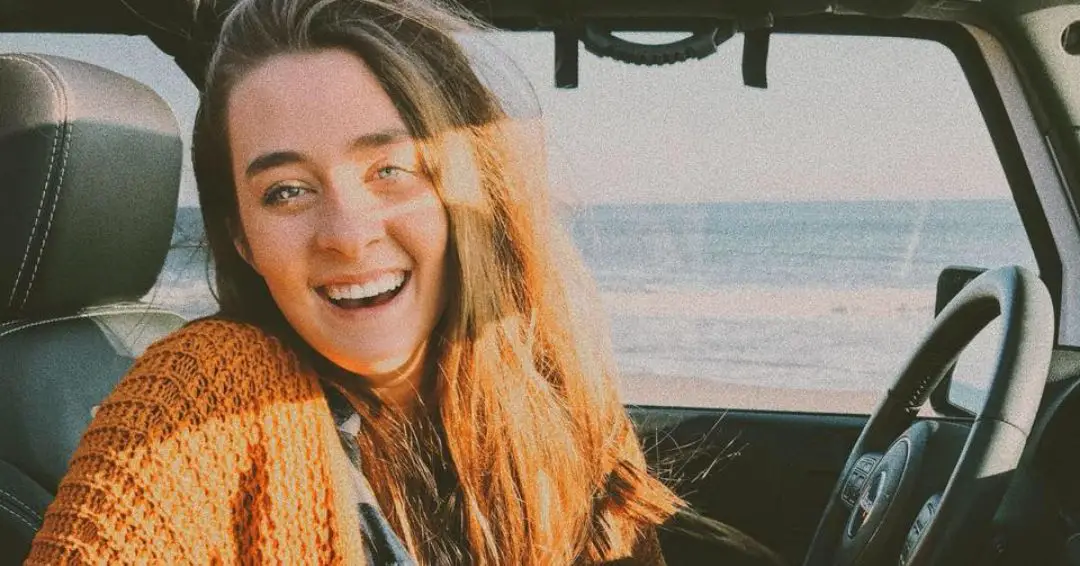 EW: How did you come up with the style of clothing you wanted to represent?
SO: After graduating from high school, Sophia and I split up Mended Threads into an East and West branch. We did this because I stayed on the East Coast for college at the University of Delaware and Sophia went to San Diego University on the West Coast!
This allowed us to separate our merchandise so that we could ship it out more easily, but it helps us to also design clothes based on the climate and local style of where we live!
EW: On the Mended Threads website, it seems like most clothing articles cost $25. How did you come up with that amount? Do you factor in prices of the articles bought?
SO: We came up with the amount $25 because we wanted our clothing items to be affordable to our demographic, which is students. It is also roughly double the amount we pay for materials, so we are able to make a profit from our work that we put into it. 
EW: What opportunities have you experienced that have shaped you in gaining experience in the fashion industry?
SO: In high school, I participated in a summer fashion design program at Drexel University, which was absolutely amazing! I also spent two weeks learning about the industry of fashion by Seventeen Magazine on their NYC Teen Trip, which was so glamorous and so cool.
I spent two years working with the Ocean City Magazine, an awesome local magazine that showcases the super talented entrepreneurs and business owners in my hometown. As a stylist, I would contact local clothing stores to organize photo shoots, pull clothes based on a theme, reach out to local residents to model and photograph the shoots.
Also, I have spent the past six summers working at a local boutique, and I manage the Instagram account for them, so I get to organize photo shoots for the new items and upload photos to help market the boutique.
EW: In the College Fashionista post, you said you were the Style Guru for U of D. What skills do you feel you gained from that experience?
SO: I was a Style Guru for my first semester at college, and I was a Style Guru Editor for my second semester! As a Style Guru, I photographed one student a month on campus and wrote an article to pair with it.
As an editor, I wrote a new lifestyle article every week throughout the entire spring semester. It was fun to write so many articles because I was able to learn about the media side of the fashion industry, and it inspired me to pick up a minor in journalism.
EW: Do you have any plans for this summer, such as an internship or any other opportunities?
SO: I do not have any plans for the summer besides to keep working at a local boutique and continue managing their Instagram account. I actually just started taking new photos today for the upcoming season, so I am excited to be able to start posting pictures online.
EW: You're only a sophomore at the University of Delaware, but do have a specific goal for after you graduate?
SO: In the future, after I graduate, I would like to open a boutique of my own where I can blend all of my interests in fashion media, photography and business!