Miles College senior Lydia Walker's involvement in art curation shows how art is still alive. A communications major with a concentration in public relations, Walker is simultaneously mixing her passion with an industry that is beginning to blossom once more while also working toward earning her college degree.
Wanting to bring people together through public art and its spaces is a dream of Walker's. Going to college in Birmingham, Walker still feels the essence and history of the civil rights movement, which she has credited with helping her understand her own African-American identity.
Graduating in December of 2018, Walker is currently working with the Stephen Smith Fine Art Gallery in Fairfield, Alabama, a gallery specializing in cutting-edge modern and contemporary fine art. The work at the gallery, similar to the ideologies of Walker, focuses on artists whose work engages in social issues.
More recently, Walker has helped with the opening of "Don't Fence Me In," a photography and installation collection running until April 22, 2018. In the vast opportunities that Walker has made for herself, she is working to show the diversity and creativity of women of color.
Sema'Jay Hall: How has the semester been treating you?
Lydia Walker: This semester has been a bit stressful due to a slight transition from working to living back on campus while participating in an unpaid internship. On the bright side, I've cut down 98 percent on commute time!
SH: You're a communications major, yet I notice you do a lot of art. Have you always loved doing art?
LW: I've loved and appreciated art for as long as I can remember. When I was in elementary school, my favorite days were Tuesdays because that was when an art teacher would come into our class.
They would teach different art techniques and minor art history lessons. My passion stretches far beyond creating art, and I think that's where my passion for curation comes from.
SH: How does that work with your major?
LW: My goal is to get into art curation and urban planning after school. Being an art curator means heavily relying on communications, writing, marketing and PR, which are all things that I've gained knowledge on while studying communications.
Having a better knowledge in marketing and communication can also directly help me when selling my own artwork and not just someone else's.
SH: Have you participated in any art shows on campus or around Birmingham?
LW: I've had the amazing opportunity to have been in two art openings in Birmingham so far, one of which I curated. I mostly help hang shows for the Stephen Smith Gallery of Fine Art, where I currently intern, alongside the amazing Paul Barrett, the art director of the gallery.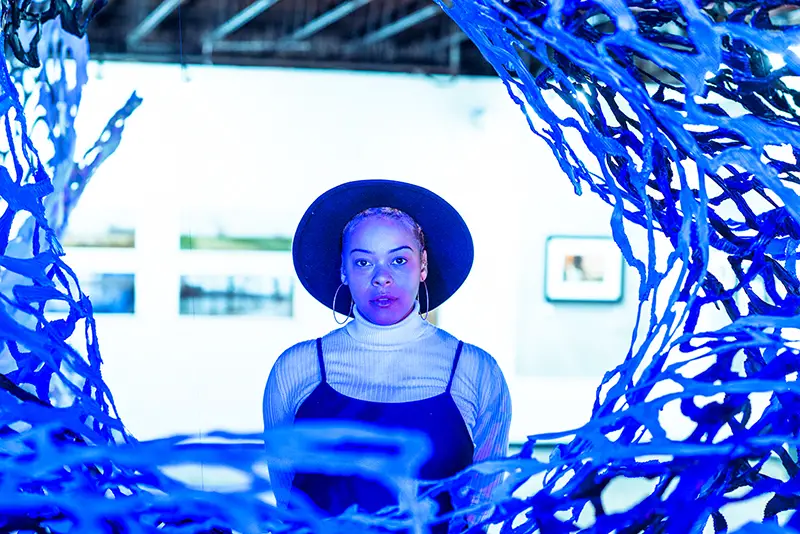 SH: How is the environment in Birmingham compared to your hometown? Is the culture different? I know demographic-wise it must be.
LW: Coming to Birmingham was truly a culture shock for me because of the vast differences it has to LA. As you can imagine, growing up in a diverse city to transitioning to a small southern town was a huge adjustment. Coming here was a humbling experience because it made me realize how good people on the West Coast have it.
I used to take for granted how liberal LA is. In many ways, it's obvious how much black southerners still struggle with racial issues since the civil rights movement. Birmingham was home to so many tragic happenings during the era that it's easy to see the scars it has left on the mentality of this community.
Before I came to Alabama, I was accustomed to hanging out with all different ethnicities of people, so it was different being surrounded by all my people while attending an HBCU (historically black college and university).
It has helped me to embrace my identity as an African-American while also opening my eyes to how slavery, segregation, racism and hatred have stunted the growth of my people. Coming to Birmingham ultimately changed my perspective on what it means to be an American and caused me to want to get into the work I do now.
SH: You're graduating in December. So, as horrifying as this question can be, what's next?
LW: The next step is to stay in Birmingham for three to four more years and creating the vision I see so clearly in my mind. I plan to continue educating myself on art and art culture so that I can become the best curator I know I can be. I also want to make sure that Fairfield, the small town my school is located in, is in a better condition than when I first got here.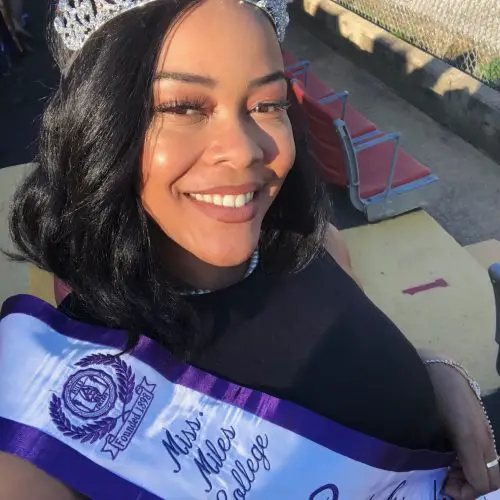 SH: What are your interests? Or favorite things?
LW: When I'm not helping to hang the next art show in the gallery, I enjoy the outdoors very much. My favorite trail in Birmingham is Moss Rock, an amazing nature preserve with 20-foot rocks scattered through the trails that I sometimes enjoy attempting to climb. Apart from that, I spend a lot of my time listening to music.
I pride myself in being a lover of all genres of music from rap to classical music, although my favorite artists include Kanye West, Erykah Badu, Travis Scott, Frank Ocean, Marvin Gaye, Young Thug, James Blake, Jefferson Airplane, Kaytranada, Bob Marley, Kendrick Lamar, Chloe x Halle and Daniel Caesar. My favorite artist is an 18th century Japanese painter, Katsushika Hokusai.
SH: What's something you'd love to be known for?
LW: In the future, I'd love to be known for bringing millions of people together through the use of public art. I believe that art has the power to influence culture and significantly broaden our perspectives on everyday life.