Food waste and hunger is a huge problem, especially here in the United States, where half of produce gets thrown away due to the demand for "perfect" fruits and vegetables according to The Guardian. Hunger is an extensive problem in the U.S. as well, with 41 million people without enough to eat, a number that includes 13 million children.
To combat hunger in the U.S., Maria Rose Belding created the MEANS Database, a website that allows people or places to donate their excess food to food banks or places in need near them. Users of MEANS Database can also refine what excess food they want to be notified or don't want to be notified about.
Lizzy Spangler: What is your school, your major and your graduation year?
Maria Rose Belding: I go to American University, and I am a public health major focusing on pre-med. I graduate in May 2019.
LS: What first made you interested in helping combat hunger?
MRB: I grew up volunteering in the food pantry at my church, Peace Lutheran, and it was a major reason I got involved in fighting hunger in college. That was a really foundational base for all of the work I've ended up doing since.
LS: How did you come up with the idea of MEANS Database?
MRB: My church's food pantry had gotten a huge donation of boxed macaroni and cheese. We had thousands of boxes that were going to expire before we could distribute them. The food pantry director was making tons of phone calls but still couldn't find a home for the donations. I thought, "There has to be a better way to do this. We have the internet!" And that's how the idea for MEANS was born.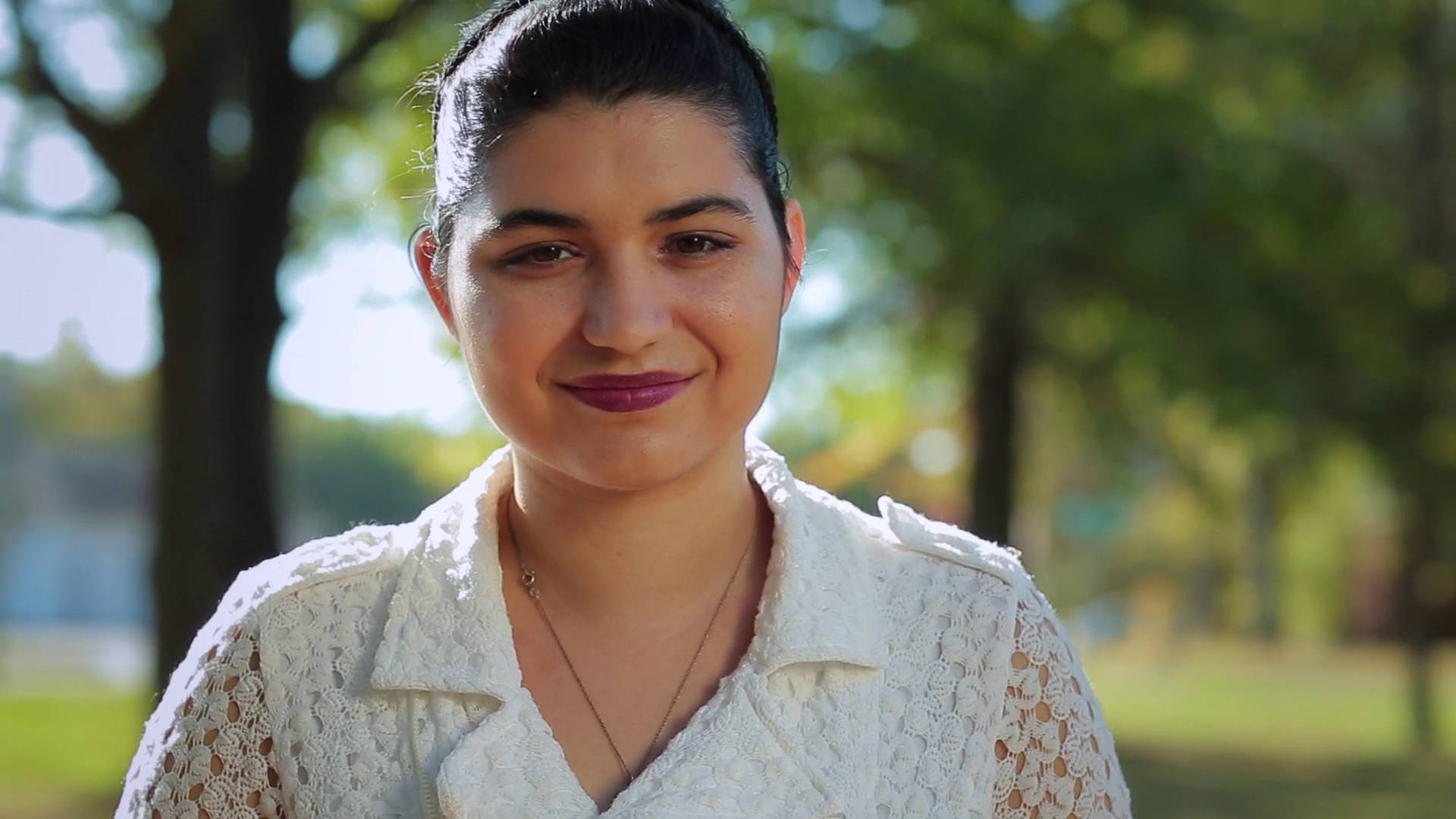 LS: What was the hardest part of setting it up?
MRB: The hardest part of creating MEANS Database was building the site itself because I have no coding knowledge. I tried to create a version of it on Google Sites, which did not work at all. Luckily, I met my co-founder who was much better at coding and was able to build our first version of the site.
LS: How did you get the word out about it to food pantries and organizations?
MRB: I speak at a lot of hunger conferences and our team makes a lot of phone calls, but by far our most successful way of getting the word out about MEANS has been postcards. A lot of food pantries are volunteer-run, so it's hard to contact them via email. A postcard ensures we contact someone from the location who is volunteering that day. 
LS: How has MEANS Database grown since it first started?
MRB: We moved less than 15,000 pounds of food in 2015, and in 2017 alone, we moved more than 1 million pounds. It's been really neat to watch us grow.
LS: What has been the most surreal moment of starting and growing MEANS Database?
MRB: Watching our first few donations move. It was so exciting to see that this idea in my head was a real thing that was helping feed hungry people. It's also so special to hear the stories about where donations end up — one of our first donations of milk that a church distributed went to a family with several young kids who had no other food in the house.
LS: What kind of feedback have you gotten from food pantries and organizations that use MEANS Database?
MRB: They've told us that this is the tool they always needed. We have had virtually completely positive feedback from all our users. Our restaurant users are always excited to know they have an option besides throwing out good food.
LS: What's your college/life/work balance like? Is it hard to manage all your different responsibilities?
MRB: Yes. It's hard and sometimes impossible. I know I'd have a better GPA if I didn't run a company, I'd have a stronger career if I wasn't a full-time student and I'd be less of a human stress ball if I picked just one of these two. Ultimately, I've found the best thing I can do for my work-life balance is to recognize that sometimes I won't have one, and to keep a fairly religious sleep and exercise schedule so I have something resembling a routine.
LS: What do you want to do after college?
MRB: I'm a pre-med student, so I'm planning to attend medical school to get both my doctorate of medicine and a Master's in public health. I'm really interested in emergency medicine and community-based care, both of which work with the low-income populations MEANS serves.
LS: Where do you see your involvement with MEANS Database in the future?
MRB: I still plan to attend medical school and become a doctor, which will require stepping back from my MEANS responsibilities somewhat. Once I graduate with my Bachelor's in public health, I will serve on MEANS' board and pass off day-to-day leadership to one of our existing staff members.