Going to summer school isn't unusual for students trying to save money or graduate faster, but for one rising sophomore, summer school means the summer dance intensive run by the School of Richmond Ballet. Alexandra Chumney is a trainee member of Richmond, Virginia's professional ballet company, so she'll spend five weeks in the intensive, refining her technique and exploring new dance forms, before returning in the fall for her second year with Richmond Ballet.
During the school year, Chumney continues training with Richmond Ballet and performs in the company's corps de ballet, while also taking a part-time slate of online business classes through J. Sargeant Reynolds Community College. She recently discussed why she pursues both ballet and business, what she's accomplished with Richmond Ballet and what she loves about dance.
Anne Buzzell: You must have a pretty busy schedule. What's a normal day like for you, if there is a normal day?
Alexandra Chumney: The typical day for trainees begins at 1:30 p.m. and ends at 6:30 p.m. We start with a technique class, ending at 3 p.m., followed by a class in either pointe, partnering, variations or character. After that class, we transition into our rehearsal period for whatever it is the company is working on; we do this six days a week. It all changes to fit around the company's schedule during performance times, but this is the "normal" day.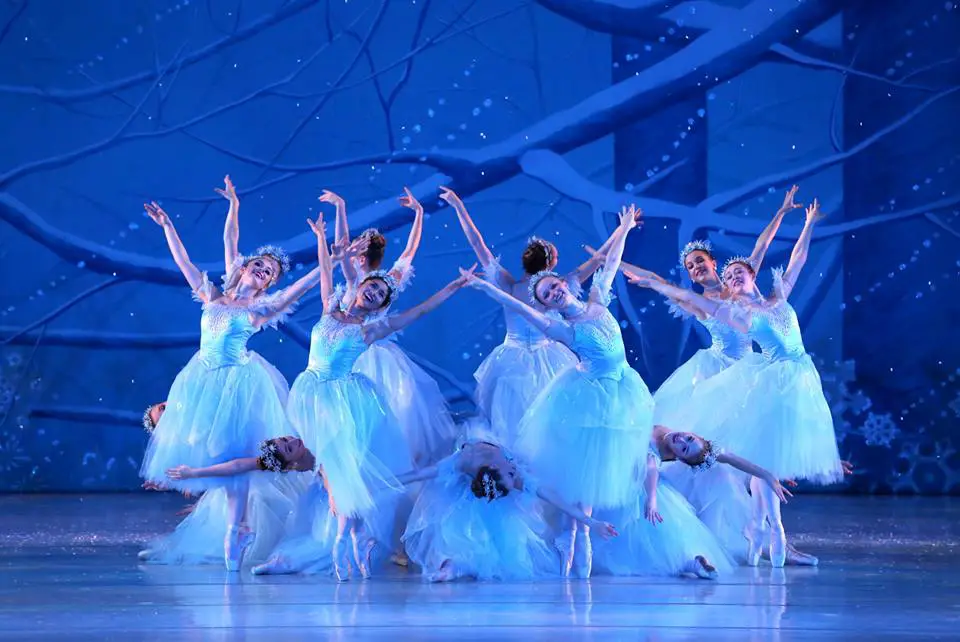 AB: What made you decide on Business as your academic major?
AC: I want to learn how businesses work, so I can possibly apply that knowledge in a ballet company one day, or at least understand the choices that the ballet company I dance with makes for the betterment of the company as a whole. The degree is also logistically sound as something to fall back on if I were to have a career-ending injury or something—God forbid.
AB: Obviously your college experience is different from most students'. What made you want to try dancing while you're still in school?
AC: I've planned on dancing professionally for a really long time. At first, I thought I didn't want to bother with college at all, then I thought maybe I'd take a gap year. When I moved to Richmond in 2016, I didn't immediately enroll in classes, because I still planned on taking a year off. I definitely think I was wise to have taken that first semester off so I could become accustomed to the rigorous ballet schedule, but by the middle of fall semester 2016, I was dying to have my mind stimulated in a way that ballet wasn't completely fulfilling.
Simply put, I got bored of doing nothing outside of dance and decided to get a Business degree to help me be well rounded. That's what pushed me to enroll for spring 2017, but I'm glad I found a technical school that allows me to do everything online. It helps me shape my learning to my hectic schedule.
AB: Is there an aspect of dancing professionally that you weren't expecting?
AC: The pressure. Being a trainee in Richmond Ballet is technically the highest level of the school, but the company uses us as their corps de ballet. We're essentially the freshmen at the beginning of the school year trying to find our place and make a good impression on those whose opinions matter to us. I knew logistically that there would be a lot of pressure and that I would need to live up to the artistic staff members' expectations, but rehearsing to be in a professional performance and trying to remember all of the smallest corrections, while still giving a performance quality to what you're doing, is stressful to say the least.
I quite honestly feel like I thrive in that environment though. It helps that everyone at Richmond Ballet is so inspiring and easy to work with. The company members and artistic staff are all uplifting, competitive and demanding in their own right, but the competition always feels friendly instead of cut-throat–which can happen in some ballet companies.
AB: How many Richmond Ballet performances have you been involved in, and what roles did you dance?
AC: I've performed in two Richmond Ballet performances. I was cast in their performance of "The Nutcracker" as a snowflake for the snow scene in the first act, and in the second act as a flower in the "Waltz of the Flowers." I was also cast in Richmond Ballet's performance of "A Midsummer Night's Dream" as a fairy and as a wedding attendant.
I also had an amazing opportunity to perform a piece that was created by George Balanchine, a co-founder of New York City Ballet. Balanchine's work is difficult to get the rights for because it's protected by a trust, and you have to apply for permission to perform it. The Balanchine Trust has very specific requirements for those that ask permission to perform any of Balanchine's choreography in order to preserve his work. Jerri Kumery, who is one of Richmond Ballet's Ballet Masters, acquired permission to set the minuet in Balanchine's Divertimento No. 15 for the trainee ladies in the School of Richmond Ballet's Workshop Performance.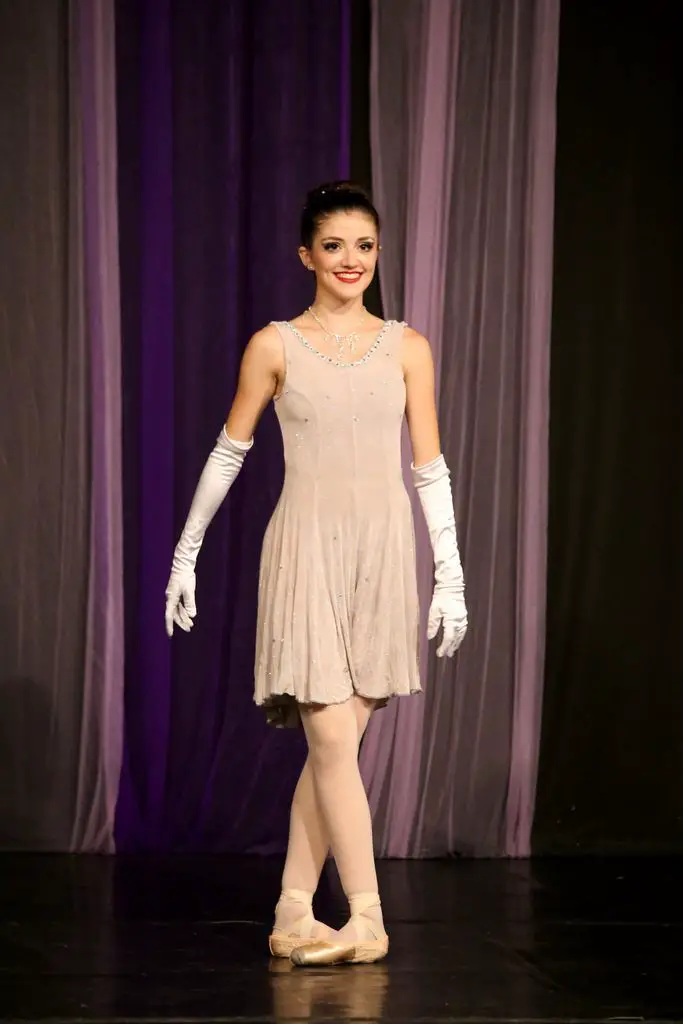 AB: Of those roles, which was the hardest and why was it challenging?
AC: This might sound a bit cliché, but I would have to say that dancing in the snow scene was the most challenging part for me, so far. Our artistic director's choreography accents specific musical cues and demands a wide range of technically difficult steps with quick, sharp movements in some places, as well as slow, fluid ones in other parts. The hardest part, though, is the demand for crazy high stamina, because from the moment the music starts, the snowflakes are creating a flurry on stage. There's almost no time during the snow scene that the corps isn't on stage. At the same time, being a snowflake was my favorite role, because of how rewarding it feels to put your all into a piece that is demanding and still feel like you gave the audience a great experience.
AB: I've heard that it's difficult to make a career in ballet. What makes you want to try? 
AC: I've been dancing since I was five or six, but I never really considered my future in ballet, or my future in anything, until I was eleven. I decided I wanted to attempt ballet, even though it's a challenging profession, because of how rewarding performing feels for myself, but also because I want to impact people's lives. There is nothing like the feeling of watching a live performance of skilled artists. I've felt it when watching ballets, and I want others to experience it as well. I want to be a part of that.