Imagine: You are pitching your company, which you have sacrificed so much for, to a bunch of stiff executives with their arms folded. They look at you, the bright-eyed college student, up and down, and within five minutes they send you away. Venture capital has always been exclusive, but University of Southern California junior Daniel Newman seeks to disrupt that trend. As a student, through the TAMID group, he has connected student start-ups to real investors in the business, bridging the gap between talent and management.
Newman has always had a mind for business. When he was a senior at Beverly Hills High School, he founded his first startup, TutorYou Beverly Hills. "What I noticed in the Beverly Hills tutoring markets is that parents were paying masters and PhD students way too much to teach their third-grade kid. I saw that as a big problem and sought to disrupt the market," says Newman. TutorYou eliminated the need for post-graduate tutors and connected high school seniors to the elementary school students in need of help.
Newman thought that high school students would make more effective tutors both for the client and the company. Parents found that teens worked for less than adults, and that their children were more comfortable around people nearer to their own age. The students of Beverly Hills High School were able to give back to the community with their tutoring and discover a higher-paying job than minimum wage. "It's still running. I hired someone part-time to take care of everything happening over there so I could make the best of USC."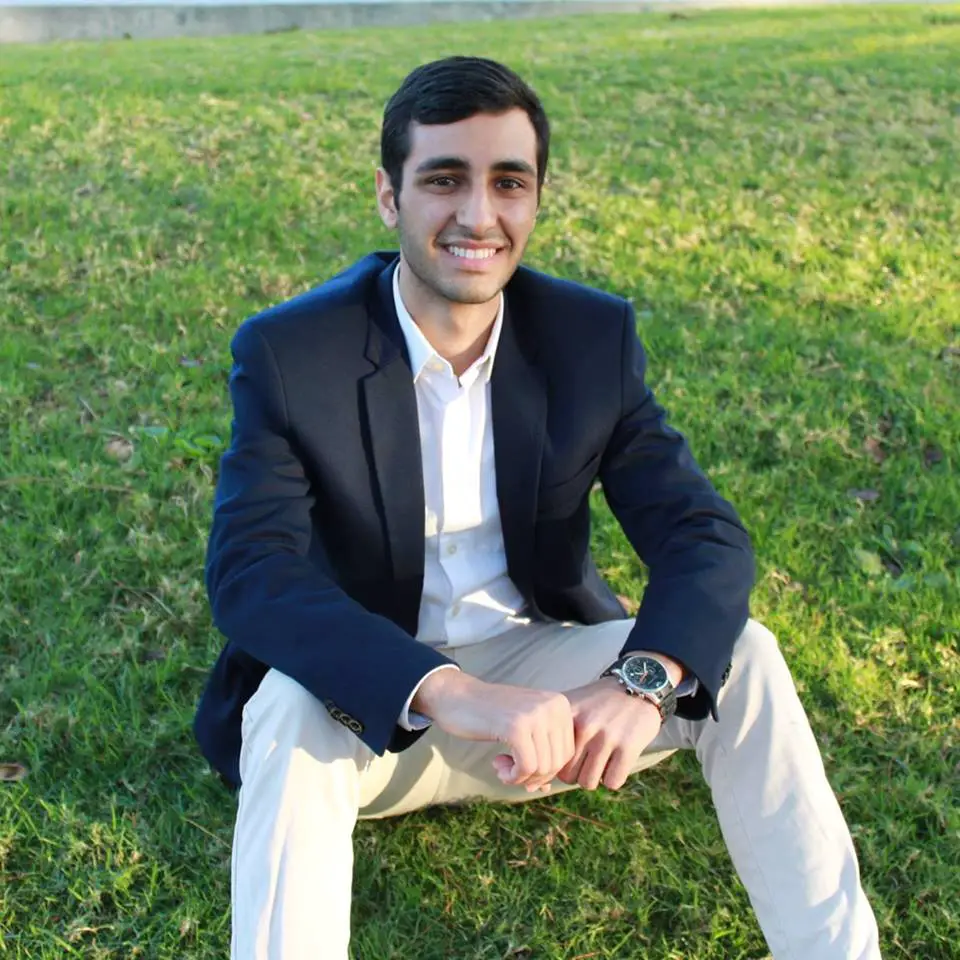 His second venture turned away from tutoring and toward marketing. Newman founded Geocasion, a marketing agency for small business and corporations to target millennials and members of Generation Z through geofilters on Snapchat. Those logos that you slide through before you post a story are powerful symbols of a brand. From the perspective of a marketing agent, geofilters are powerful ways to promote your company through word of mouth.
As geofilters grew in popularity, Newman saw another opportunity. "We noticed this unnoticed hole in the business where only people who were very experienced in graphic design were able to create geofilters for their events," he says. Geocasion sought to close that gap by doing the graphic design and marketing for companies that may not have the know-how. Snapchat, however, caught on and created their own version of this—which Newman and the team predicted. They made a pivot toward general marketing strategy and graphic design before Snapchat caught up.
His passions for business took him to New York City to visit the national conference held by the TAMID Israel Investment Group. As a rising sophomore, Newman was inspired by TAMID's mission—experiential learning through business. TAMID holds a start-up pitching session similar to the format of the hit show "Shark Tank." By the end of December, he was elected to the office of vice president of operations for the USC chapter of TAMID. In his new position, Newman threw a mock "Shark Tank" for college start-ups called TAMID Tank. Newman says that USC has some of the best student start-ups of any college campus, as they have great venture capitalists based in Silicon Beach and fanatic "Shark Tank" viewers. Bringing the format and adjusting it to the Los Angeles market was logical, but staging such a massive event was no small feat.
Newman assembled a team of fifteen members across three fields: start-up relations, investor relations and logistics. Using some of his own entrepreneurial chops, he amassed $14,000 in funding to produce the event, and the money-raising experience took him on a flashback to his younger days, when he had to scrape and scrounge to raise funds. "In high school, I served as senior class president. I created the first talent show Beverly Hills High School had in a couple years. It was a very similar process," says Newman.
However, TAMID Tank is far beyond the scale of a high school talent show. Newman brought in three venture capitalists to judge the three, student-led start-ups. Since multiple groups of students applied, Newman chose the top ten, but then let the student body decide which three would be showcased. Participants felt involved in the production, and it came as no surprise when the venue hit maximum capacity. In terms of the success for the event, Newman says that the investors absolutely loved the start-ups, and that they gave very good feedback. It's hard to do so on the spot because of due diligence process, but investors are taking follow-up meetings with these start-ups so the students can achieve their dreams.
As an individual, Newman has grown to be well versed in the entrepreneurial side of business, but seeks to familiarize himself with the investing side. "I've been shadowing a venture capitalist these past two weeks, and I'm going on to intern in venture capital this summer." TAMID, for Newman, has been a jump into understanding the tech scene of Silicon Beach in Los Angeles, and he hopes to be a part of it sometime soon.
Hosting an event was fulfilling, but Newman prefers pitching his own start-ups and companies. Newman's plans for this summer are to gain experience on the back end of being an investor in hopes that it bolsters his knowledge of entrepreneurial matters. He is interning at UpWest Labs, another company that seeks to support student entrepreneurs.