How to Balance Work and School Life
If you're one of the 70 percent of college students who have a job, you know how hard it can be to find time for everything.
By SPONSORED
---
Handling work and studies at the same time is hard, and if you want to succeed in both fields, you should have good time management skills and some other secrets on combining these activities.
Although many students work, they think about earning money first. However, there are some other reasons to combine work and studies that might help you in the future, such as getting experience in your field, paying attention to self-development, establishing important contacts, becoming independent and getting a break from school.
Once you're ready to find a balance between work and studies, take a look at this 5-step guide.
1. Get Enough Sleep Daily
Young people can live without a good rest, and many students will still opt to go to a party after a long day. It seems to be so easy, and there is nothing bad if you don't sleep much. However, your sleep affects your health, and if you don't get enough of it daily, your productivity will decrease.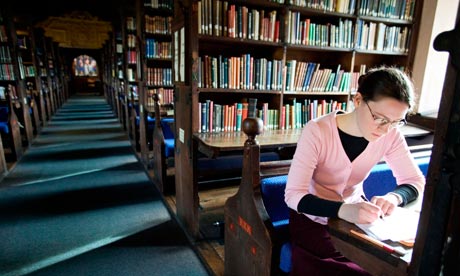 It gets worse if you have to work after you study, because as you try to do your job, you'll start noticing that you're tired and unmotivated, which can lead to burn out. Luckily, there is one easy tip for you to get rid of it—try to get eight hours of sleep daily.
If you have trouble getting sleep, use some some of these tricks to improve the quality of your rest. Getting more rest is the number one factor when it comes to handling different duties during the day.
2. Organize Your Routine
Time management is an art that everyone should practice, as it helps to organize your day and let's you get more done without being in a hurry. If you need to spend a considerable amount of time at university and then go to work, it's important to have a well-planned routine.
You can analyze when you're most productive, and use those time periods to get as much as possible out of your work.
For instance, you can choose when you want to study and pick shifts at your job that make that schedule possible. If you can organize your routine, you can have a balanced life.
3. Learn How to Deal with Homework
If you want to be an A+ student, you must do your homework on a high level. Although teachers often give a considerable amount of homework, without thinking about what is being assigned from other teachers, a good student should be able to complete all their responsibilities.
Most students work on creating a perfect scheme for dealing with home assignments, and they make plans to work when they are the most productive. Some students don't want to waste time, so they use breaks to get ready for the next lesson.
However they do it, students are all just looking for ways to deal with homework.
The one thing that all students crave is time, and in some ways, the internet can be a handy place to turn for finding some. While the number of custom essay writing services is growing, it's getting hard to pick out a reliable one, so you can read about better essay companies from OmniPapers. Taking into account the experience of other students, you can find out whether a company is worth trying or not.
No matter what scheme you choose, try to learn how to do home assignments the way it suits you.
4. Fulfill Your LinkedIn
Using social media can help your career. While most students use social media platforms for private communication, some of them can help to find a potential employer.
LinkedIn is one of the biggest business platforms that help people find each other based on their work experience, job position, etc. Although you won't have many things to add to your LinkedIn profile until you get experience, you can establish contacts and find work that doesn't require it.
It is important to stay active online, as the digital era has changed the way we communicate, and having attractive profiles on social media is highly important.
5. Find Remote Freelance Work
If you want to combine work and study, that's great. However, think about good opportunities for working and studying that won't sacrifice the quality of either process. Being a full-time student, you're pressed for time to work eight hours a day, and there is no better way than find money in a pinch than with remote freelance work.
Working freelance, you can choose when it's a good time to complete your duties. Plus, you can organize the process while studying. For example, if you have to attend a lecture, you can reply to emails and communicate with clients while listening to the speaker. In addition, you're in charge of your workflow, and you can change the amount of work according to your occupation at university.
Another good point for students is that the number of freelance jobs is growing, and it's easier to find some remote work that can help to create a good portfolio and earn money. You can even create your website where you share interesting and useful information on topic that is interesting for you.
Student life is a great and active period where you meet different people, find things that bring you joy, earn experience and start getting ready for the adulthood. Although this period is full of positive moments, it can be hard, as you need to manage your time in order to do everything you want. Still, you can achieve a lot if you learn how to combine work and study while being a student.