Drive Time
Getting a license has never been easier.
Sponsored Post
---
For millions of people around the world, driving has become an integral part of today's society.
We rely on our vehicles heavily as they provide ease and convenience, which isn't always the case with public transportation. Legally, in the UK, the minimum age for drivers is seventeen; some people will start then, others will wait until later in life.
Whatever age you are, here is how you can pass your driving test in the space of a week by taking a crash course.
In the UK, the majority of learners will spend around 47 hours in total on professional lessons. Traditional driving lessons are spread over the course of several days or weeks; many, for example, choose to just have one lesson a week. This means that, depending on their ability, it may take new drivers around a year before they finally have their full license.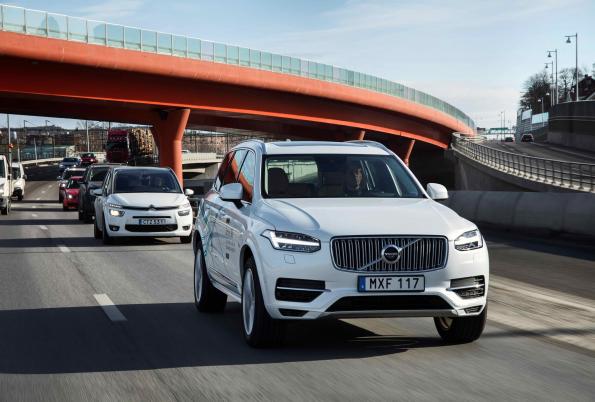 Due to the length of time and financial investment needed to become licensed, some individuals choose to take accelerated, intensive driving lessons instead.
An intensive drive course can take as little as five days to complete, while slightly longer courses can last twelve days—whichever you pick depends on your confidence and ability.
Lessons are typically arranged in blocks of four hours, as schools offering an intensive driving course attempt to be flexible and work around the time constraints of their students.
As mentioned above, how long the course takes depends entirely on the amount of previous experience a student has with a qualified instructor. Students with a robust number of hours under their belt will only require a five-day course, the cost of which averages around £600.
This is quite a bargain when compared to a traditional, full-length course, as learners can expect to pay over £1,000 before taking their practical exam in a traditional course. Drivers with previous experience can save quite a bit of money by choosing the expedited, five-day lessons.
The price scales upward according to how many days the lessons will take. A seven-day course tops out at no more than £900; a 10-day course approaches £1,200, and a 12-day course can be approximately £1,400. These numbers include the cost of the practical test, which itself costs £62.00. In other words, the student with the least amount of experience will require a 10 to 12-day course, and consequently will pay more for the extra hours required.
Booking this type of course is a big decision, and may not be for everyone. The clue is in the name—it's intensive. Also, learning everything in the space of just seven days may not be the right choice for everyone. Some prefer to learn gradually rather than taking everything in in a short space of time, as this creates added stress and pressure.
Any potential accelerated student must be confident that they can absorb the amount of information necessary to succeed, especially because an intensive driving course requires an individual to learn at a rapid rate.
The information is presented in a highly condensed manner, and learners need to be able to absorb and remember a significant amount of information from day to day. Students are advised to review their materials independently and even with other students. Taking a proactive approach to learning will help students to better recall their materials.
Another consideration is that a crash course compresses your practice into a shorter time frame. This can potentially keep students from encountering the diversity of road conditions they would encounter when learning throughout the year (e.g. different weather). Thus, it may be helpful for students to accumulate safe driving experience under the guidance of an experienced driver during this time.
If you're on the fence, you can book an assessment lesson with your driving school. This will allow the instructor to test your ability, and will give you an insight into what the course will be like. You can address any of your concerns with a professional, and they can guide you with the right advice.
Despite these warnings, if you feel strongly in your ability to absorb this degree of information, have some driving instruction under your belt and feel confident that you're ready for the driving test, then an accelerated program may just be for you.