If Starbucks fans were trying to get their latte fix at Starbucks on Tuesday, May 29 but found it was closed, there's a reason why. About 8,000 Starbucks stores across the country closed on Tuesday afternoon for a companywide anti-bias training.
Back in April, two black men were waiting to meet a friend at a Philadelphia Starbucks and were arrested. The two men had asked to use the restroom but were denied the request as they had not purchased anything from the café. When they refused to leave, an employee called 911 and they were charged for trespassing.
The incident sparked fury on Twitter as a video was released showing the arrest. The video quickly went viral and spurred allegations of racial bias against the company.
In the video, the friend they were meeting, who is white, inquired why the police were called and asked, "Because there are two black guys sitting here meeting me?" Witnesses of the event can be heard in the background of the video saying, "They didn't do anything, I saw the entire thing." The friend they were meeting insisted that the entire situation was ridiculous.
Starbucks apologized for the incident after having received negative backlash and accusations of racism. In a tweet following the event, Starbucks stated, "We're ashamed & recognize that racial bias is a problem we must address." Since the incident, Starbucks has changed their policy on using the restrooms without purchasing anything. However, the company decided that further action was necessary.
On 5/29, we'll close US company-owned stores to conduct racial-bias training to address implicit bias & prevent discrimination. We're taking a hard look at who we are as a company. We're ashamed & recognize that racial bias is a problem we must address. https://t.co/xIYc75BJPj

— Starbucks Coffee (@Starbucks) April 17, 2018
As a result, the company mandated their May 29 anti-bias training in an attempt to address the negative backlash and accusations of racism that the coffee corporation had been receiving.
The training program, which was designed by a team of social justice activists along with advocates of policy change, supposedly includes executives speaking on the importance of diversity as a company and employee-reflection workbooks. The training is also supposed to include a video featuring the rapper and artist Common.
Starbucks' hasty apology regarding the incident and its responsive anti-bias program are important steps in dealing with racial discrimination. While the changes in company policies and drastic company training are important, the incident raises concerns about racial tension in the United States.
In the U.S., racial profiling is a serious, reoccurring issue that is neither novel nor exclusive to Starbucks. Recently, multiple incidents of racial profiling have made headlines. At Yale, a white student called the police on a black student who was merely taking a nap in a common room. In Missouri, three black teenagers were accused of shoplifting when they were just shopping for prom.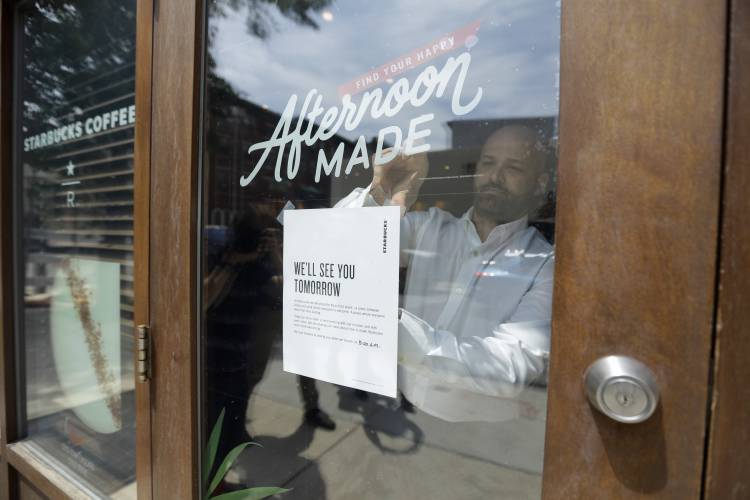 Unfortunately, fear and ignorance are largely responsible for fueling racial profiling and discrimination, a misperception that can be made dangerous by people's tendency to involve law enforcement in situations that make them feel uncomfortable.
The incident in Philadelphia was another clear example of how people go to drastic measures because they are afraid or ignorant in an unfamiliar situation. The Starbucks training day is an excellent example of what needs to be done to promote education and diversity in order to prevent racial profiling in the future.