According to a study conducted by the American Press Institute, 74 percent of people who use Twitter for the news do so daily, and 73 percent of Twitter users follow individual journalists, writers and commentators.
Twitter is a highly effective tool for accelerating awareness. Mainstream media outlets like CNN, Fox News and ABC News can live tweet and alert their millions of followers of any crisis, and provide them with a play-by-play as stories develop.
Although I find myself using Twitter to read and share news quite often, I love Twitter because I follow activists who use their profiles to expose the social and political injustices mainstream media outlets tend to overlook. For example, all the news I receive about the Dakota Access Pipeline or the Black Lives Matter movement comes from activists on Twitter—protestors who stare hate in the face, and push back with their bare hands.
There are plenty of well-known visionaries on Twitter who interact with their followers on a daily basis, all the while fighting against racism, sexism, homophobia and transphobia. Here are four activists you should be following on Twitter who express their determination to make the world better and safer for everyone in 140 characters or less.
1. DeRay Mckesson
DeRay Mckesson rose to national prominence in August 2014 when he began to live-tweet his protest experiences in Ferguson, Missouri after the murder of Michael Brown. Journalist Drew Franklin wrote in February 2016, "As a wave of protests swept the United States, Mckesson was consistently among the first on the scene, making him and his Twitter feed an invaluable source of information for journalists."
The death of Michael Brown changed DeRay Mckesson's life, and pushed him to shift his focus from education to issues of police violence and criminal justice. In an interview, Mckesson said, "Our kids have to be alive to learn."
Mckesson is known for helping to launch "Campaign Zero" in August 2015 as a data-driven platform with the goal of ending police brutality. Mckesson's "Campaign Zero" focuses on the decriminalization of trespassing, marijuana possession, loitering, public disturbance, consuming alcohol in public and more. Mckesson said, "The following activities do not threaten public safety and are often used to police black bodies."
Mckesson famously recorded his own arrest on Periscope while attending protests in Baton Rouge, Louisiana after the murder of Alton Sterling in July 2016. The video was live on his Twitter—before another protester takes his phone you can hear Mckesson say, "I'm getting arrested y'all." The hashtag #FreeDeRay was the number one trending topic on Twitter until his release the next day.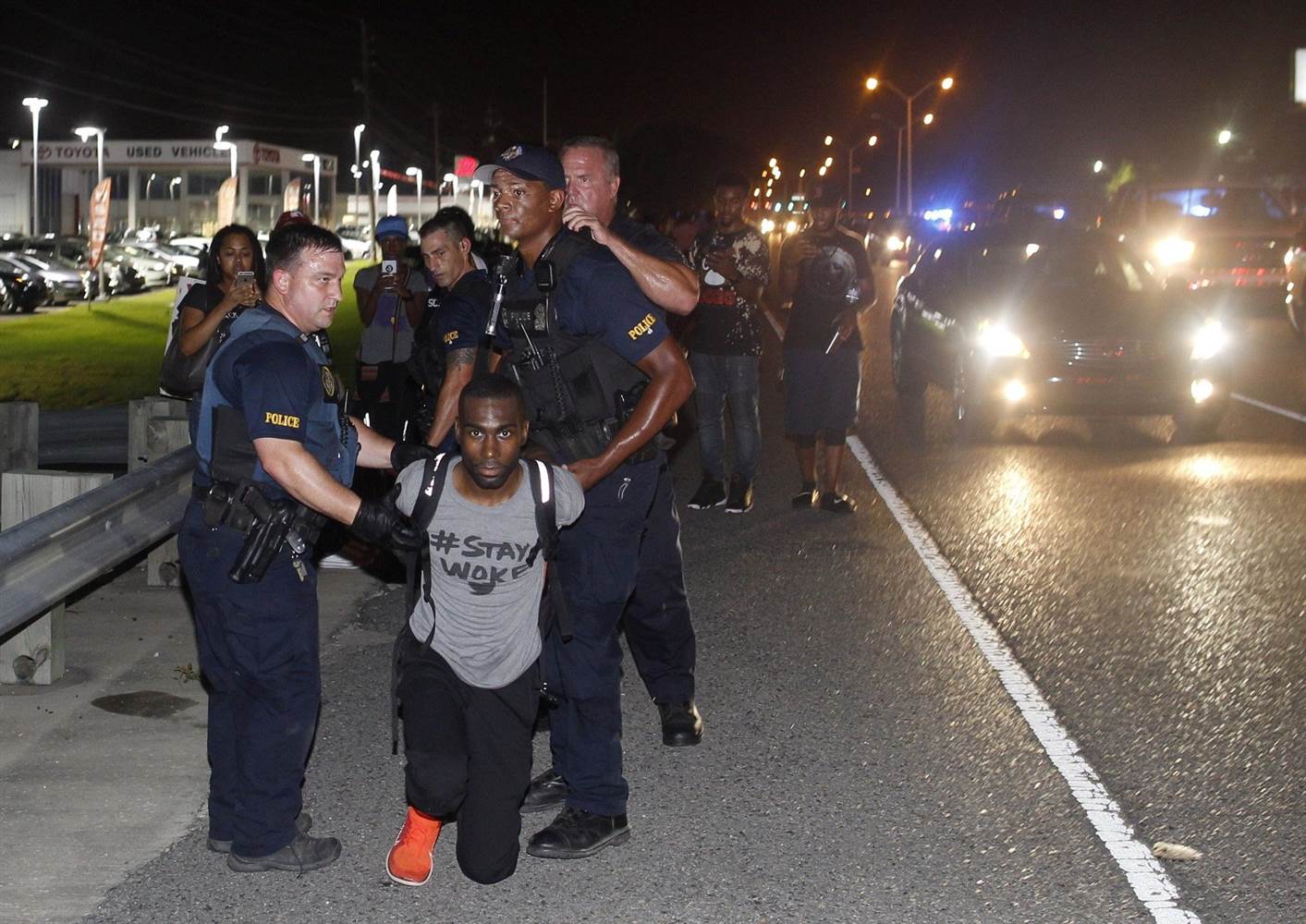 DeRay Mckesson doesn't doubt the important connection between social media and activism. Mckesson once said in an interview when asked about the legitimacy of Twitter activism, "I, along with many, used my body in protest to confront a system that is killing people, and I, along with many, used social media to organize and mobilize others."
Kat Blaque's been blogging since 2005—she graduated from Cal Arts with a degree in character animation in 2012, and has succeeded in turning her passions for writing and social media into a career.
She's written for a number of notable publications including Everyday Feminism, Pride.com and the Huffington Post, and according to her official website, she's appeared on Buzzfeed, MTV News and "MTV's Decoded."
Kat Blaque is the transgender queen of spilling tea. She uses her many social media platforms to discuss issues specific to the trans community, but I'm most familiar with her hugely successful YouTube channel. With more than 100,000 subscribers, Blaque regularly posts "Truth Tea" videos in which she responds to viewer questions. Previous videos have focused on topics like: "My white mom doesn't understand racism," "I'm white passing with dreads" and "If gender didn't exist, would trans people exist?"
As a trans woman of color, Blaque doesn't hold anything back. She encourages her viewers to think critically and ask questions, and she's constantly pinning new videos on her verified Twitter account.
Dylan Marron is a writer, performer/actor and video maker; he starred in the web series entitled "Whatever This Is," and Michael Andor Brodeur of the Boston Globe wrote of Marron's performance: "Especially impressive is Marron's ease with expressing the crisscrossing tensions of race, sexuality and privilege without ever coming off like a symbol for any of them."
I first realized Dylan Marron's brilliance when his response video to a misinformed rant on millennial "laziness" blessed my Facebook feed a few months ago; I've been a fan ever since.
Marron is the creator of "Every Single Word," a video series that edits down popular films to only feature the words spoken by people of color. For example, although "The Fault in our Stars" film is approximately 126 minutes long, Dylan Marron's "Every Single Word" video proves a person of color doesn't speak in the film for more than 42 seconds. Yikes.
In addition, Marron is a writer and correspondent at "Seriously.TV." He stars in a video series entitled "Unboxing with Dylan Marron" in which he literally "unboxes" tangible, oppressively popular concepts. Previous video topics include: "Unboxing Hollywood Whitewashing," "Unboxing Masculinity" and "Unboxing Police Brutality." In a video called "Unboxing Rape Culture," Marron said, "Here is a stuffed animal named 'victim' so you can inexplicably shame them all while ignoring your inability to empathize with a traumatic event that you've never experienced!"
Sometimes, you need a badass black woman to show you how to get shit done, and Bree Newsome is an absolute badass.
On June 27, 2015, Newsome was arrested after scaling the South Carolina Capitol 30-foot flagpole and unhooking the Confederate flag. Although police officers shouted at her to come down, according to Democracy Now, Bree Newsome took the flag in her hand and said: "You come against me with hatred and oppression and violence. I come against you in the name of God. This flag comes down today!"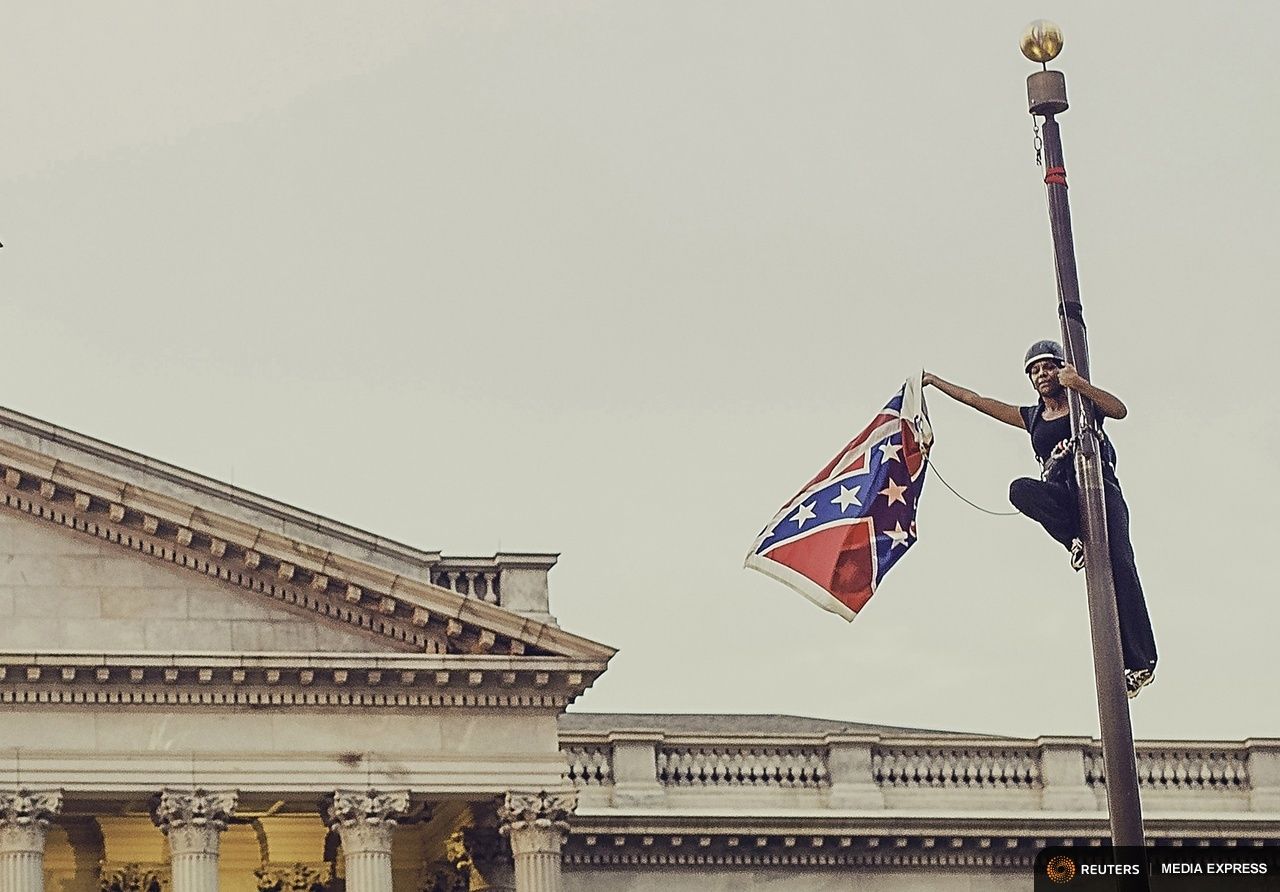 Newsome removed the flag after nine people were murdered in the name of white supremacy on June 17, 2015 at the historically black Emanuel African Methodist Episcopal Church in Charleston, South Carolina. Newsome said in an interview, "Nine people were massacred in a church, and while we laid them to rest that flag was flying like it was a victory."
I'll never forget watching updates pour in on my Twitter feed about Bree Newsome's courage and strength. Newsome continues to speak on college campuses; she visited Wooster University in February 2016 and spoke about civil rights activism.