On Sunday, Mayor Bill de Blasio said legal pot could be in the future, and he wants New Yorkers to feel free to smoke in public without fear of getting tossed in jail.
In an unexpected announcement, City Hall said Hizzoner was eager to see the NYPD stop busting pot smokers and instead hand out summonses for sidewalk toking.
"With marijuana legalization likely to occur in our state in the near future, it is critical our city plans for the public safety, health and financial consequences involved," de Blasio said in a statement.
"While I still have real concerns we must work through, it isn't difficult to see where this is headed and any responsible policymaker must prepare for that eventuality. My focus now will be helping to craft the critical regulatory framework that must come before legalization is realized."
According to the New York Post, De Blasio's remarks regarding pot smoking came out less than a week after he gave the NYPD 30 days to come up with a plan to stop "unnecessary" arrests involving pot. That directive marked an about-face from the mayor's previous insistence that city wouldn't act unless state lawmakers did so first.
According to a mayoral spokesman, de Blasio said he would still let cops bust pot smokers with open arrest warrants with whom they catch smoking, as well as frisk pot smokers for weapons or other contraband.
Police spokesman Phil Walzak said in a written statement that, "the 30-day Working Group on marijuana enforcement is underway, and this issue is certainly part of that review. The Working Group is reviewing possession and public smoking of marijuana to ensure enforcement is consistent with the values of fairness and trust, while also promoting public safety and addressing community concerns."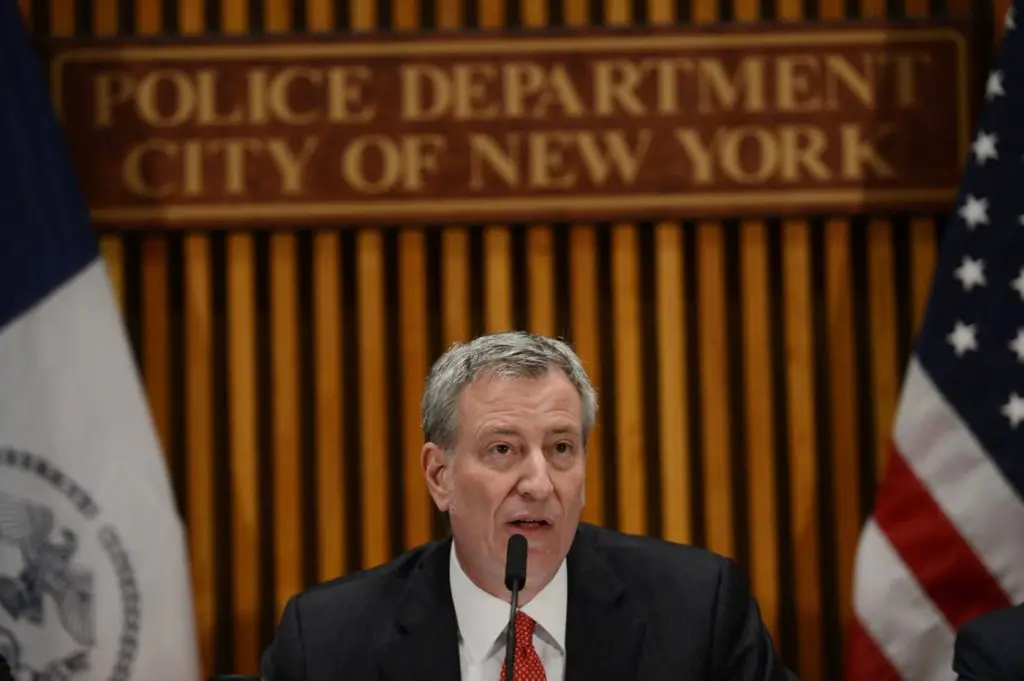 However, not everyone is on board with the idea. A high-ranking NYPD official believes the mayor's proposal could prove disastrous. "I just think it sucks," the police official said. "They'll be standing in the lobby of the housing projects smoking weed with little kids walking by. It's ridiculous because they'll think they can smoke anywhere."
So far, nine states and the District of Columbia have legalized pot after a wave of new drug laws went across the nation. A public polling shows that a majority of Americans support legal pot.