Meadow Pollack was one of the students killed in the Parkland, Florida, school shooting. Her father, Andrew Pollack, filed a wrongful death lawsuit Monday against former Broward County Sheriff's Deputy Scot Peterson and others.
The other defendants listed are Nikolas Cruz, the shooter who killed 14 students and three teachers on Feb. 14 at the Parkland high school; the estate of his mother, Lynda Cruz; James Snead and Kimberly Snead, a couple who let Cruz live with them after his mother's death; and three mental health centers where Cruz was treated.
According to CNN, on the day of the shooting, Peterson was the armed school resource officer on duty, and has come in for special scrutiny in the lawsuit filed by Pollack.
Out of the 26 pages of the complaint, 10 of them are about Peterson. According to the lawsuit, Peterson locked down the Parkland school and prevented teachers and students from being able to escape the building during the attack.
"The pusillanimous Scot Peterson remained safe in his position away from Nikolas Cruz, never once attempting to go inside Building 12, where the school resource officer knew the shooting was taking place, never once attempting to save a life, never once attempting to fire a single bullet at Nikolas Cruz," the complaint says.
"Scot Peterson waited and listened to the din of screams of teachers and students, many of whom were dead or dying, and the blasts of Nikolas Cruz's repeated gunfire."
Wells Dusenbury from Sun Sentinel reports that the wrongful death lawsuit is seeking unspecified damages and a trial by jury.
Pollack says he is not interested in any money and simply wants to expose Peterson as a coward for not saving everyone on the third floor during the Parkland shooting. "I don't want him to go anywhere in the country and not have people recognize what a coward he is," Pollack said.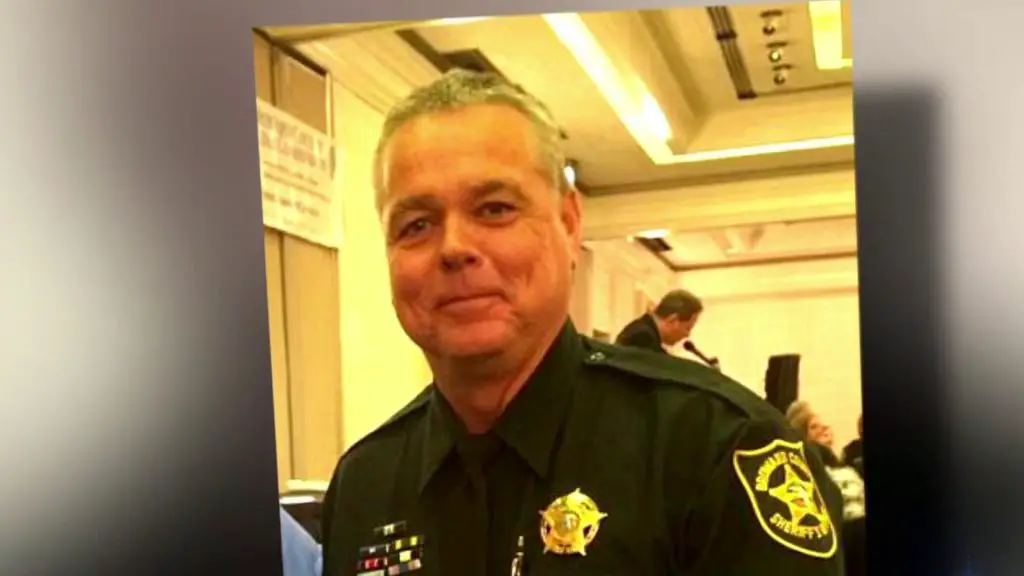 On Feb. 23, after video footage showed that he never entered the building when the gunman opened fire, Peterson resigned from the Broward Sheriff's Office. He was a 33-year law enforcement veteran.
Peterson's actions were condemned by Sheriff Scott Israel, who said that Peterson should have went in and addressed the killer. President Trump also called Peterson a coward and said that he "certainly did a poor job."
The lawsuit was filed by attorney David W. Brill, and details that Peterson was the only person armed and trained to deal with an active shooter.
"Instead of actually entering the building as he should have, Peterson positioned himself out of harm's way, though within earshot of the Nikolaz Cruz carnage," the lawsuit states.
Peterson was defended by his lawyer, Joesph DiRuzzio, during a February news conference. DiRuzzio stated that Peterson wished he could have prevented the passings of the 17 victims and his heart goes out to all of the families.
He said the allegations of Peterson being a coward and failing at his performance are patently untrue.