April 20 marked the 19th anniversary of the Columbine shooting, and , in a movement dubbed the National School Walkout, high school students walked out from their schools and protest for gun control.
As I walked from class in New York, I saw a multitude of students from school with posters in their hands make their way to Washington Square Park. I wanted to see the commotion, and as I stayed, I heard their voices echo in praise with every speaker that came to the stage. I felt the fire and passion of their words.
For the hour that I attended the march, I heard representatives from the Parkland shooting, Black Lives Matter, Pulse Nightclub Shooting in Orlando and New York City politicians that support the movement.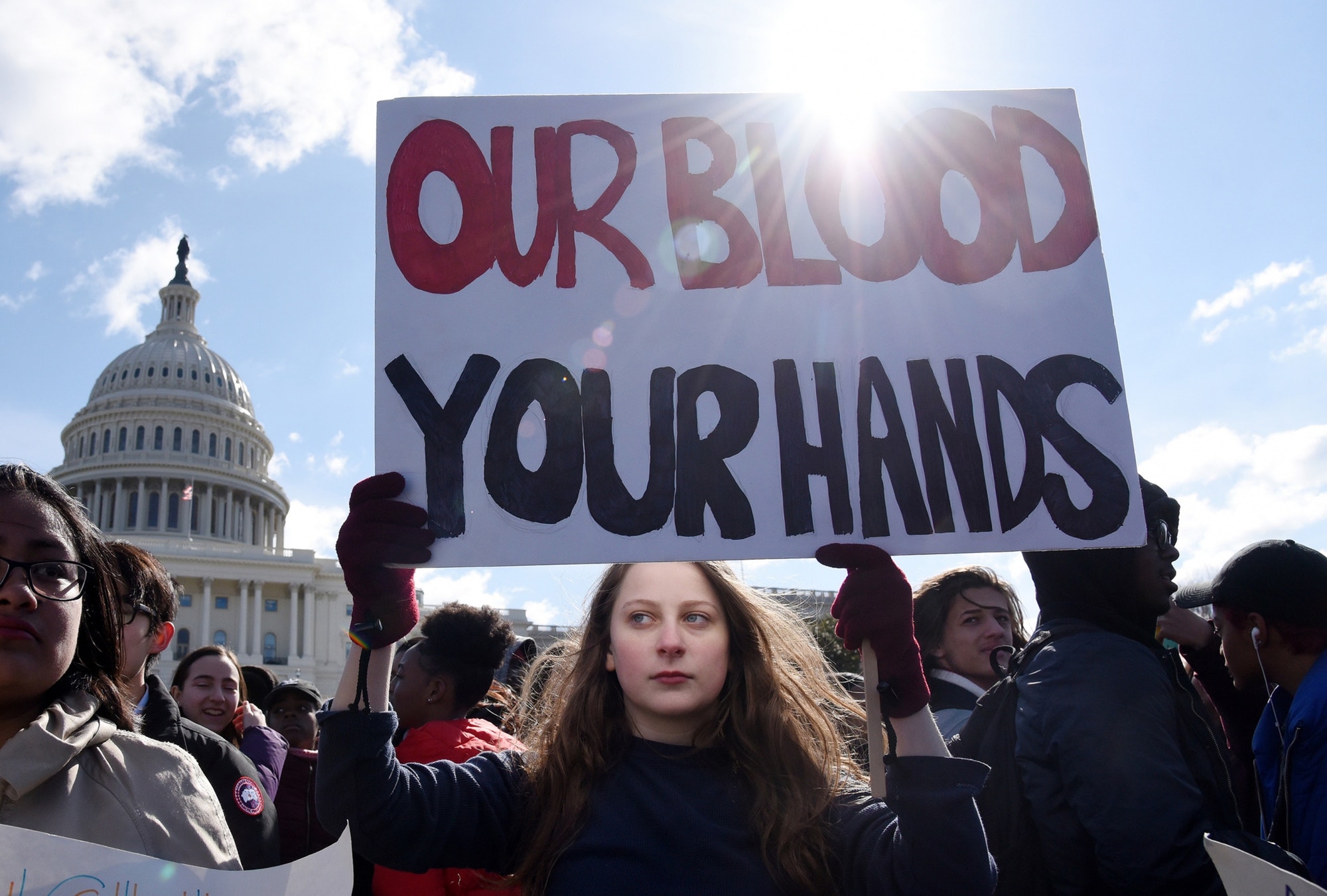 During the speeches, an ongoing theme ran throughout the protest. Participants in the National School Walkout called out for commonsense gun reform, including universal background checks, as well as banning assault rifles and equipment such as bump stocks and magazines that make guns automatic.
Chants pulsated through the crowd such as "This Is What Democracy Looks Like," and "Enough is Enough," proving that this issue affects not just white students, but students of other identities as well.
The National School Walkout started with a 16-year-old sophomore named by Lane Murdock, who currently attends Ridgefield High School in Connecticut.
She, along with Paul Kim, Max Cumming and Grant Yeun, started the idea behind the walkout on the anniversary of Columbine. The walkout started with a petition made on Change.org that garnered over than 250,000 signatures and around 2,000 planned protests around the world.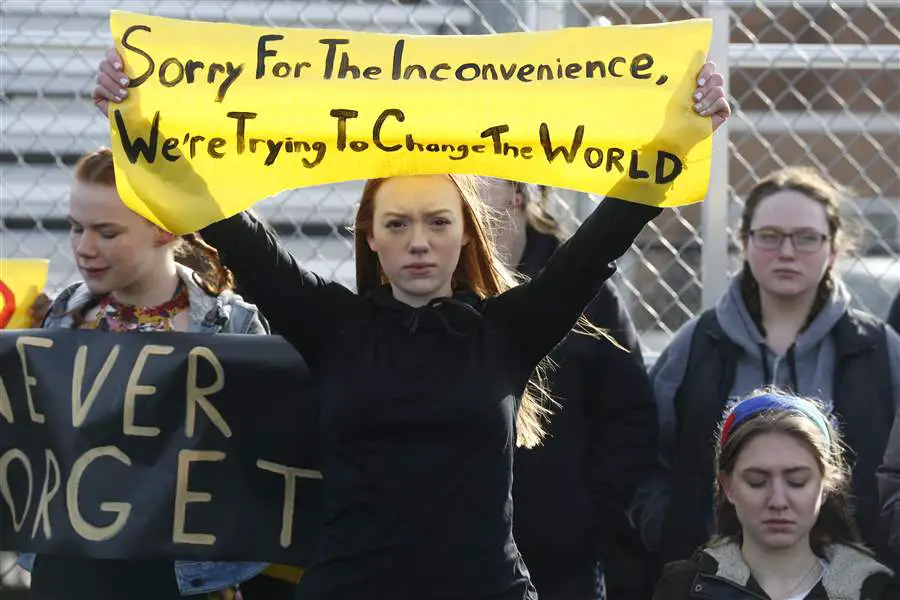 According to Vox, students left their schools at 10:00 a.m., wearing the color orange because it represents the anti-gun violence movement.
Throughout the protests, people said names of victims in Columbine and Parkland, and brought out tables encouraging people to register to vote if they are of age.
With voting power, they hope to make changes in the next elections, both on June 26 and in November. They hope to vote out politicians bought by the NRA who refuse to make changes for students caught in the crossfire.
David Hogg, one of the survivors of the Marjory Stoneman Douglas High School shooting, made a remark that resonated with everyone at the rally.
"We can have all the walkouts we want," he said, "but if we don't walk into that ballot box and make our voices heard, these politicians aren't going to listen."
The comment serves as a good reminder that change will only come through voting, because the American people need to make it known that they're no longer going to support politicians who won't back commonsense gun control.