Freedom of speech: It's the First Amendment in the Bill of Rights, which protects our free speech, religion, assembly, press and protest.
The White House Correspondents' Dinner values the First Amendment, mingling members of the White House administration, the journalists that cover them on a regular basis and a comedian, whose job is to provide comic relief and keep the event as tension-free as possible.
This past weekend though, comedian Michelle Wolf caused controversy with a slew of jokes that mocked Trump, the liberal and conservative media, as well as cabinet members present at the event.
Usually, comedians take small jabs at the administration but provide positive praise to the journalists at the event, but Wolf chose to break slightly from tradition.
According to the New York Post, Wolf told NPR's Fresh Air, "I wouldn't change a single word that I said. "
Furthermore, she affirmed in the interview, "I didn't want to cater to the room. I wanted to cater to the outside audience, and not betray my brand of comedy."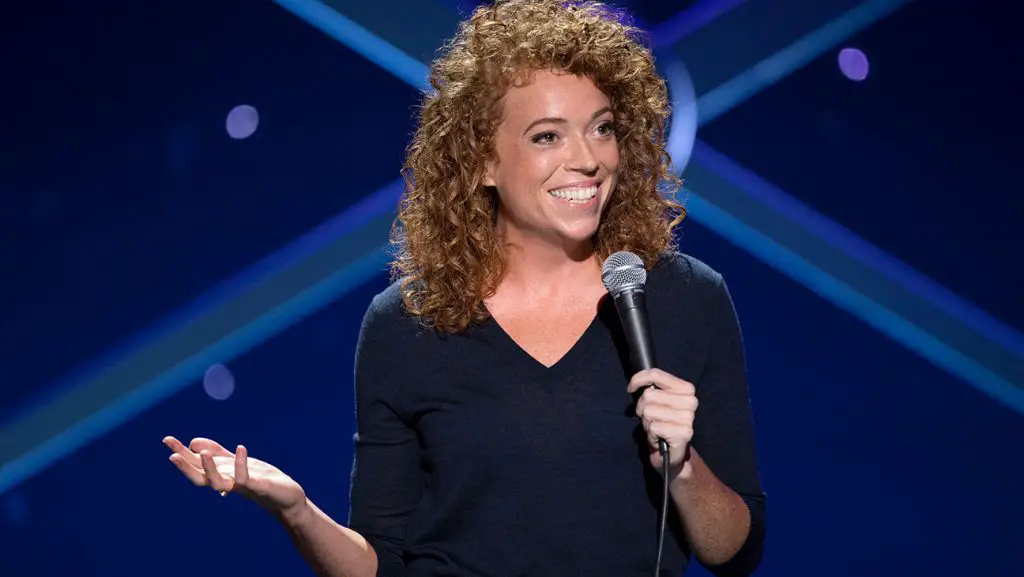 People on the left saw Wolf's performance as speaking truth to power, while many people on the right were vocal about how it was disgraceful. Even though Trump chose not to attend the Correspondents' Dinner for the second time in his term, he tweeted about the event, calling Wolf "filthy."
The president of the White House Correspondents' Assocation, Margaret Talev, released a statement on Twitter in response to Wolf's performance, saying, "Last night's program was meant to offer a unifying message about our common commitment to a vigorous and free press while honoring civility, great reporting and scholarship winners, not to divide people. Unfortunately, the entertainer's monologue was not in the spirit of that mission."
Additionally, she went to Brian Stelter on CNN and stated her "only regret" was that "those 15 minutes are now defining four hours of what was really a wonderful, unifying night."
Talev said she hired Wolf because the comedian was "provocative" and had a message to deliver. Wolf even mentioned during the speech that the organization did not do enough research on her and the types of jokes she would perform.
Journalists and comedians alike defended Wolf's performance, saying that she had free rein over the jokes she wrote.
Kamau Bell, who has a show on CNN called "United Shades of America," defended Wolf on Twitter, tweeting, "WHAT HAPPENED TO ALL THAT "THE 1ST AMENDMENT IS SOOOOOOO IMPORTANT" TALK I HEARD BEFORE YOU BROUGHT MICHELLE UP???"
Additionally, comedian Seth Myers, who hosts "Late Night," tweeted, "Few people go to DC and accomplish what they set out to do while staying true to themselves. @michelleisawolf is one of those people."
Where does one draw the line between praising comedy on a night that promotes free speech and criticizing it as an abuse of freedom?
Many believed that after Wolf's performance, White House communications director Sarah Huckabee Sanders deserved an apology, while others believed she deserved all the mean comments she received.
According to the Weekly Standard, MSNBC's Howard Fineman said, "Before we criticize Michelle Wolf, let's remember that Donald Trump has done and said some of the crudest things that any president in history has ever done."
CNN Editor-at-Large Chris Cillizza believed Wolf simply bullied Sanders, and even though he knows how the president berates women, two wrongs don't make a right.
As trusted sources, where do journalists step in when it comes to these topics?
If they support Wolf's performance, they are seen as anti-Trump and biased in the way they cover his stories on the news. If they criticize Wolf's performance, they can't take a joke or enjoy a non-work event.
Wolf's comedic material pushed the boundaries for freedom of speech, an important theme celebrated that night, but does that mean she should have a limit on what she can say on stage? If she is limited in what she discusses, then use the event to celebrate something other than free speech.