Last week, Michigan State University reached a $500 million settlement with Larry Nassar survivors. From the $500 million, $425 million will be paid to the men and women who testified against him in trial, and $75 million will be set up as a trust fund to support people in the future if they allege Nassar sexually abused them as well. This decision was made in a conference call between the Board of Trustees, survivors and the middlemen on May 15.
Special Counsel to MSU Robert Young made a statement after the settlement, saying, "Michigan State is pleased that we have been able to agree in principle on a settlement that is fair to the survivors of Nassar's crimes. We appreciate the hard work both sides put into the mediation, and the efforts of the mediator, which achieved a result that is responsible and equitable."
John Manly, the attorney of the survivors, commented on the settlement: "This historic settlement came about through the bravery of more than 300 women and girls who had the courage to stand up and refuse to be silenced … It is the sincere hope of all of the survivors that the legacy of this settlement will be far reaching institutional reform that will end the threat of sexual assault in sports, schools and throughout our society."
This settlement is a measure of success, but there are still more potential crimes to be uncovered. A scandal unfolding at USC has found George Tyndall, a gynecologist, the object of more than 80 complaints about alleged misconduct for decades.
In response to the USC and Michigan State scandals, Thomas Harnisch, the director of state relations and policy analysis at the American Association of State Colleges and Universities, said, "People now know that these scandals can happen at any university, and they need to understand and be prepared for that."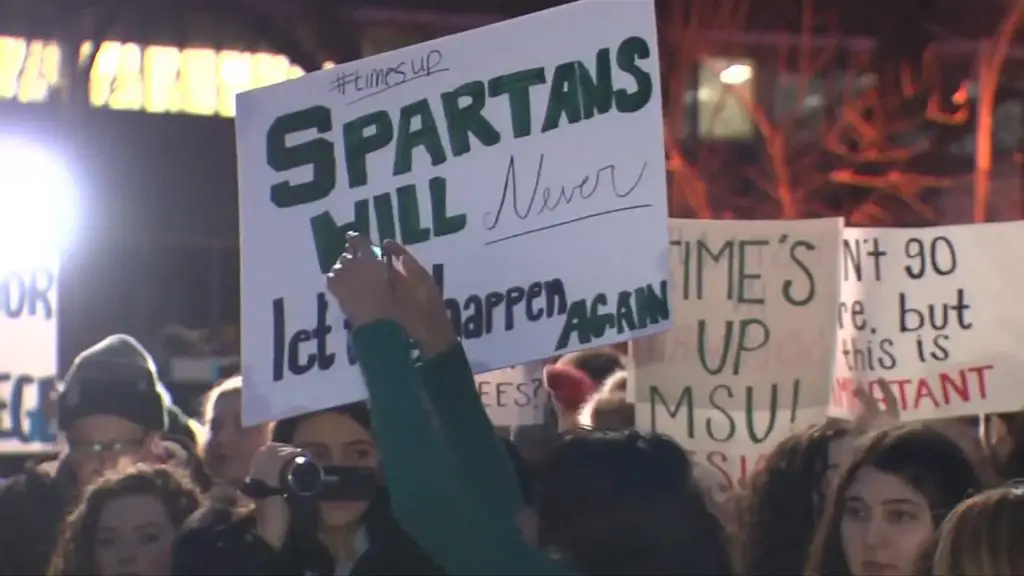 It is unclear how Michigan State will finance the settlement. Since Michigan can't use its endowment, it will have to rely on the funds it makes for the annual budget.
According to The New York Times, the $500 million settlement is 37 percent of the school's annual budget. Therefore, in order to help finance the settlement, MSU officials hope to use insurance and student tuition.
The journey is not over; many of the women who were sexually assaulted or victimized by Nassar still await trials from USA Gymnastics, among others.
The Nassar scandal has prompted the resignation of many officials, including Lou Anna Smith, former president of Michigan State University. The Department of Education is currently investigating the university and the FBI wants to know why Nassar was able to commit his crimes within the university.
Katherine Rifiotis, a senior at Michigan State and leader of the undergraduate student body, hopes the settlement will "carve the way for greater change."