Okay, let's be honest: if you would want anyone on your side, it would be Judge Rosemarie "Barracuda" Aquilina. Formerly, she served for 22 years as the first female member of the Michigan Army National Guard (where she gained her nickname) and was best known for her unwavering service.
After she completed her service with the National Guard, she served as District Judge, Chief Judge and Sobriety Court Judge. Long story short, Aquilina is totally hardcore. A barracuda is a large, terrifying fish with razor-sharp teeth. Being referred to as a barracuda is not necessarily a compliment.
However, Judge Aquilina's aggressive, harsh and cutthroat persona displays that of which a barracuda demonstrates. Aquilina's bold and inquisitive personality qualifies her as a barracuda for all the right reasons.
Aquilina has served as the judge in the case of former USA Gymnastics and Michigan State doctor, Larry Nassar this past week. She has clearly illustrated barracuda-like qualities in her courtroom.
Nassar has been accused by 156 women of sexual abuse, the most extensive sexual abuse case in the history of sports. The idea that an appointed doctor caring for the best in the sport was able to physically and mentally abuse these girls for such an extended period of time is both heart wrenching and enraging. One would wonder how Nassar, a distinguished figure, was able to keep practicing medicine while simultaneously abusing these gymnasts for so long.
All of the reports against him were swept under the rug, ignored and or suppressed by the USA Gymnastics and Michigan State Athletic Department. What's even worse is that many times injured gymnasts were sent back to Nassar fearful of the outcome.
Those responsible for ignoring claims against Nassar are now being held accountable. This time the acquisition is different because Judge Aquilina has stepped in and is taking intense action by implementing extreme consequences.
The case was introduced by one woman who spoke publicly 16 years after Nassar's previous actions, all of which made Nassar's sentencing possible. She also created a platform for over a hundred other women to come forward regarding their traumatic experiences with Nassar. This woman's name is Rachel Denhollander who is now a mother, an attorney and most of all the catalyst for these gymnasts to come forward.
Her valor and fearlessness created an immediate and intense domino effect prompting the others into sharing their story. Denhollander spoke gracefully in the courtroom as she deliberately explained that "he penetrated me, he groped me and he fondled me." These bone-chilling phrases deeply resonated with Judge Aquilina causing her to conclude that Denhollander had been "the bravest person I have ever had in my courtroom."
The words Denhollander used to describe Nassar, which were publicly broadcasted, are packed with detailed descriptions that paint an unforgettable picture to those that tuned in. Aquilina told Denhollander she had "built an army of survivors" and this was made very evident throughout the trial. Denhollander proved that speaking publicly was the only thing that would allow her and her "sister survivors" to hold Nassar accountable for his past actions.
Former Olympic medalists also testified against Nassar including Ally Raisman, Jordyn Weiber and Mckayla Maroney all of which were part of the "Fierce 5" in the 2012 Olympic Games. It is difficult to wrap one's mind around the idea that these women, who performed for millions with such grace and pride, have experienced so much repeated hurt and pain by an individual without saying a word.
These gymnasts' lives have been forever altered and marked because of Nassar's abuse. Raisman, speaking directly to Nassar, said, "You do realize now that we, this group of women you so heartlessly abused over such a long period of time, are now a force, and you are nothing." It is clear that the fierce attitude Raisman and teammates carried back in 2012, still resonates deeply within them 6 years later.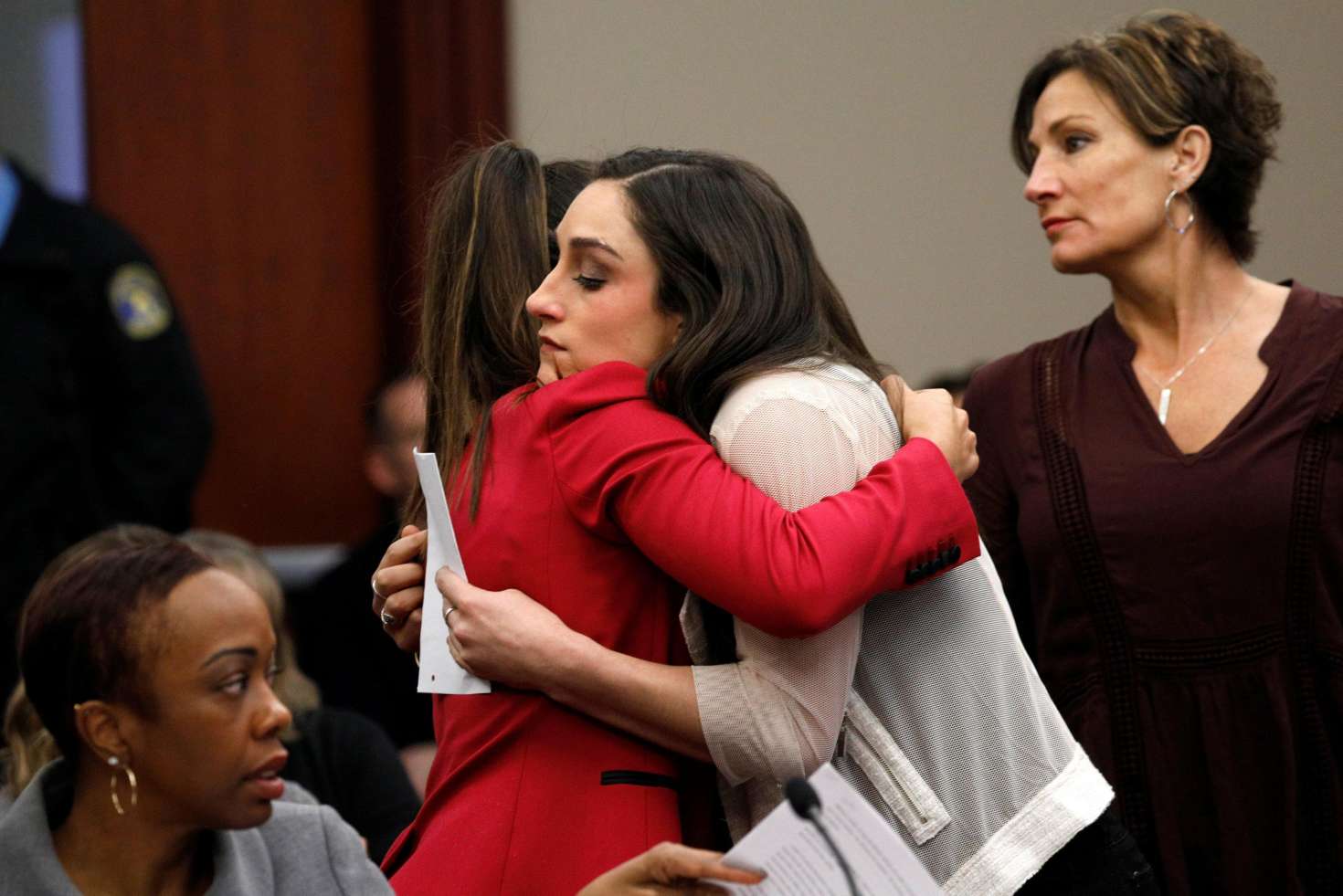 Over the course of this week-long trial, Judge Aquilina has ensured current and former USA and MSU gymnasts that they will be granted the justice they deserve. She invited these women to speak publicly and created a safe environment for them to tell their story. She has served as an advocate for women who have survived sexual abuse and has also been a mentor for these courageous young women by giving them the opportunity to speak in court.
She applauded each and every gymnast for their bravery and resilience as they have demonstrated a great amount of strength to speak in front of their abuser. Often, survivors resist coming forward because they fear no one will believe their story. Aquilina is a judge who illustrates her undeniable care for these victims as they come forward to share their struggles and hardships.
After this trial, Judge Aquilina proved herself to be one of the most intense spokeswomen in the media right now. As she sentenced Nassar 175 years in prison Judge Aquilina said, "I just signed your death warrant." Nassar even wrote Aquilina a letter which she tossed to the side quickly, generating the creation of what will more than likely be the best GIF of 2018.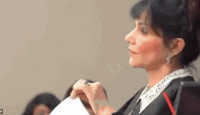 Many have been offended by her upfront demeanor and lack of mercy towards Nassar, and now instead of being applauded for her efforts, she is being identified as the judge who crossed the line by many. Her statement of signing Nassar's "his death sentence" has rubbed many the wrong way.
The name Barracuda perfectly captures all of the things one should value about Judge Aquilina. Even her courtroom appearance — yes, the intense blush, colored hair and lipstick — show off her vibrant personality.
Judge Aquilina gave all these women the ability to begin the healing process. Nassar is now locked away forever, and although he has caused much damage, he is forever incapable of creating any more.