Soon metropolitan areas across the country may be hit by a bird infestation, but they aren't the kind of birds you'd think. "Bird" is a new vehicle sharing service company comprised of a flock of sleek, black electric scooters. Customers can gain access to these electric scooters by using an application on their phone.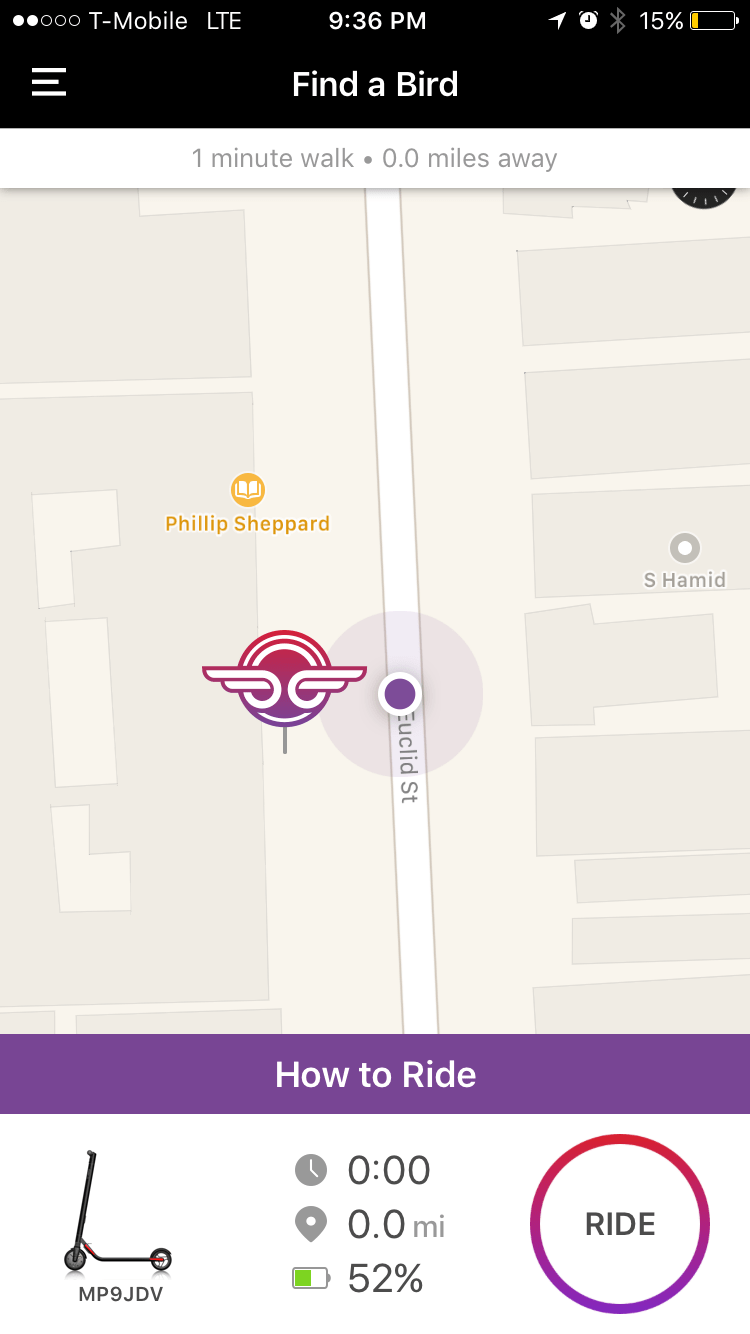 Once registered with an account on the app, users scan QR codes on the scooters to unlock and ride them. Each ride costs a dollar for activation and the app charges 15 cents per minute to the rider afterward. Once done, Birds can be left just about anywhere (on the side of the road, sidewalk or parking lot) awaiting their next riders.
Registering for the app only takes minutes and requires a valid driver's license, and riders are expected to follow local laws for bikes and powerized scooters. As a safety measure, users are offered a free helmet and the service is halted after 8 p.m. to reduce the risks of accidents at night.
Bird is currently exclusive to a number of cities on the West Coast, such as Santa Monica and San Diego, but the company is looking to launch nationwide after its final trials starting with cities such as Austin, Miami and Boston. The app might give nostalgic feelings of when Uber and Lyft first came out because its interface is designed in a similar fashion except that the map shows all available Birds in your area instead of standby cars.
Bird is intended to be the solution for people who are travelling distances that are in between needing to drive a car and walking. It's for the college student who needs a quick way to get to class. It's for the person who lives a couple miles from work and would rather not ride in a car because of rush hour traffic.
Bird's accessibility is one of its most valuable perks. A quick trip to the University of California Los Angeles, one of the trial locations, shows that there are hundreds of them scattered around the area. Students might find them outside their apartments in the morning or a short walk from their dorm, then usually for less than four dollars students can traverse across campus at speeds of up to 15 miles per hour to get to class on time. That's pretty neat, right? Well, some might not think so.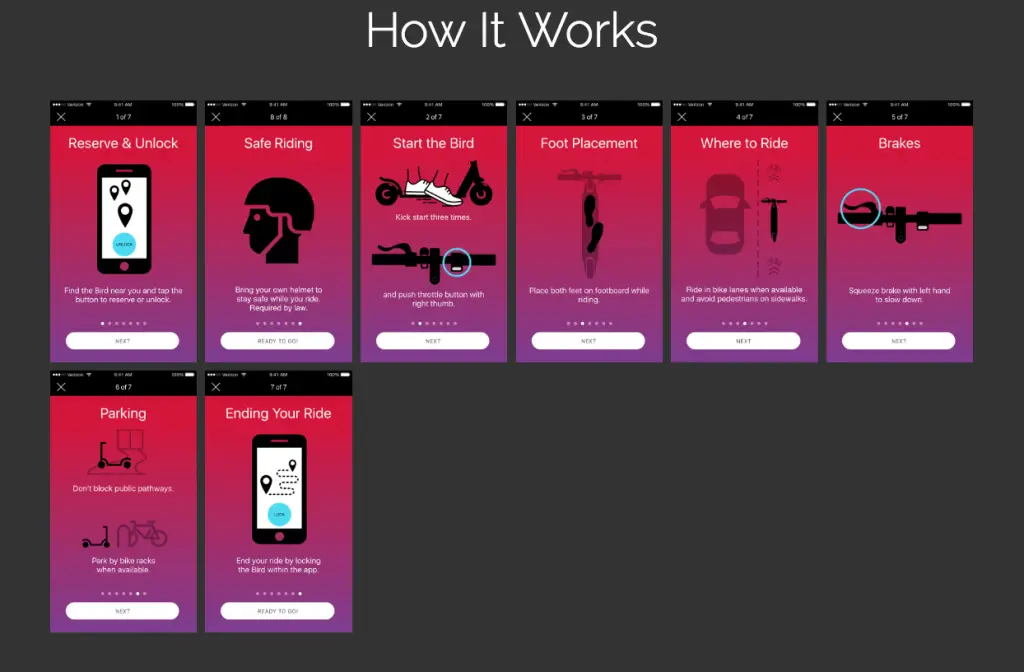 Like other ride-sharing predecessors, Uber and Lyft, Bird has already been met with fierce opposition. The city of Santa Monica sued Bird within months of its initial launch, accusing the company of not having the appropriate business permits and for creating chaos in Santa Monica. People were leaving Birds across sidewalks, near the road where there was active traffic and on residential driveways.
Since its launch, police have conducted over 200 traffic stops issuing warnings or citations to riders who don't wear helmets or chose to ride on the sidewalk which is meant for pedestrians. Some irresponsible riders have even caused traffic collisions, which is a part of the reason why the city sued.
As of now, Bird and Santa Monica have come to a legal agreement and the company has vowed to work with the city on future projects within the company and look for more ways to make the scooters safer. Already, the scooters have a list of safety regulations showed when users open the app and in addition, there are stickers on the base of the scooter that has safety guidelines listed on it.
Arguably, these electric-powered scooters are going to be a part of the solution commuter cities need to combat traffic congestion. They're fast, they're easy to navigate and they can be used in the bike lane. They easily help people travel fast in a five-mile radius without needing to drive and sit in traffic or walk the distance and get all sweaty.
Bird is also an environmentally sound alternative to driving a gasoline-powered vehicle. A battery on one of these scooters lasts just about all day until they are shut off at night, so commuters who use them can avoid travelling short distances in a car and avoid adding more gas emissions to our environment. Riders will be conscious that their decision to ride Bird helped make the world greener.
For some, Bird can even be a new source of income. Bird contracts locals to charge the scooters overnight. It offers a payment of $5 per battery and contracted workers can make up to $100 a night. This kind of income is perfect for anyone trying to make money on the side and doesn't mind scooping Birds off the streets at night.
Soon enough people in states outside of California might be surprised at a copious amount of black scooters scattered around their neighborhoods. Some might try and ride them without activating the app, but the scooter will trigger an alarm and cause a scene.
The alarm is Bird's way of preventing theft and if somehow a Bird is stolen, an internal system will deactivate the electronics, thus making it useless. However, Bird has commented that theft has not really been an issue and most people respect the fact that it is a service for the community.
The full merits of these lightning scooters will definitely show in the long run. Bird is becoming a useful addition to the transportation arsenal of California, which is already working on streamlining ride-sharing programs, carpools, bikes sharing and rail lines.
It will be helpful to see how much Bird can help mitigate traffic in California since the state is notorious for having the worst traffic nationwide. Bird's trial in the Golden State will be a determining factor of how it is received across the nation.