With the increase of tuition and other fees at universities and the decline of financial aid, college students have to bridge the gap in any way they can. According to The Nation, over 44 million borrowers are holding student debt totaling over $1.4 trillion, surpassing credit-card debt and auto loans.
College students are graduating with debt, which makes transitioning to the work force more challenging. At the moment, students are urging their lawmakers to provide free college in California that will ease their financial burdens, which will allow them to become more involved in the campus lifestyle and devote more time to their studies.
Estuardo Mazariegos, a student at California State University-Dominguez Hills, is the campaign's spokesperson. Due to financial burdens, Mazariegos has been sporadically enrolled and un-enrolled in college since 2006, and is currently taking 15 credits with a full-time job to maintain his financial security.
He makes the argument that if there was free college in California, he wouldn't have to have his job and it would be easier for him to have a role in the campus atmosphere. Recently, the College for All Act has neared the 600,000-signature mark in hopes of placing it on the ballot during the next elections. In order to have free college in California, the bill calls for reinstating the progressive estate tax so the money of the wealthy would be used to bridge the gap between tuition costs and financial aid. This would apply to citizens making more than $3.5 million and couples making $7 million, based on the Nation's reports.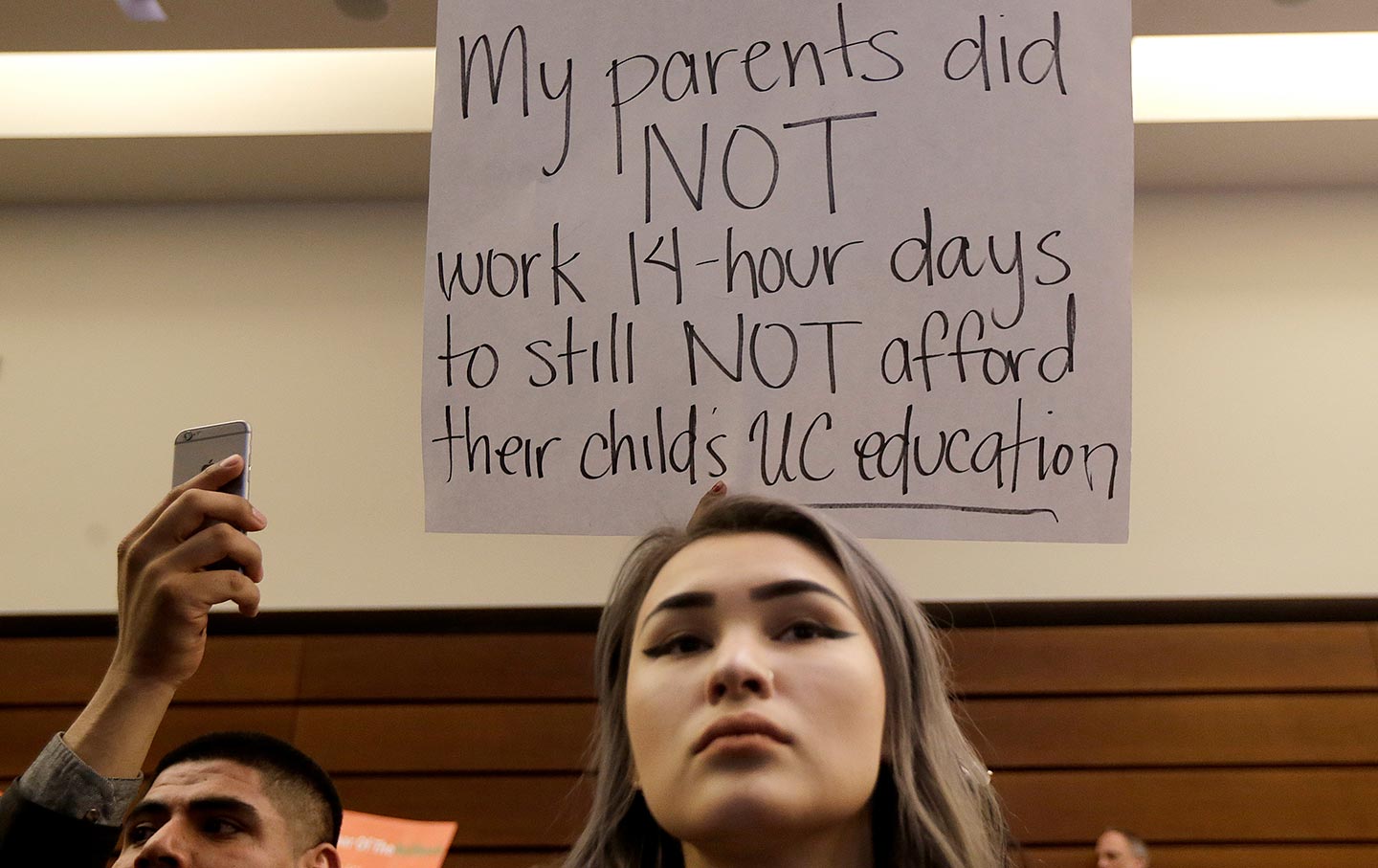 California would not be the first state pushing for free college education. Recently, New York provides in-state students whose parents collectively make less than $100,000 a year the Excelsior Scholarship, which is a full scholarship. The only downside to the Excelsior Scholarship, as the Los Angeles Times reports, is that it only covers tuition. Students who want to live on campus and integrate into campus life would have to pay extra for meal plans and housing costs. In addition, recipients of the scholarship must remain and work in New York after graduation for a period of time equivalent to how long it took them to earn their degree.
Varsha Sarveshwar, a college sophomore at UC Berkeley, said to the Nation, "I see my classmates work two-part time jobs to pay the rent. One in five students experience housing insecurity and half experience food insecurity."
Since many college students worry about having debt when they graduate, they often forget about basic necessities, such as food, water or shelter. If California wants to provide free college for its students, legislators have to provide aid that not only covers tuition but other costs as well.