It's that time of the year again, folks. The 2018 Winter Olympic Games, which will be held this year in PyeongChang, South Korea, is an exciting time for all athletes and sports-watchers across the world. From Feb. 9 through Feb. 25, over a course of 17 days, athletes will compete for gold, silver and bronze medals over a variety of winter sports. In a world where more and more powerful females are rising, there's certainly a handful of U.S. female athletes that'll standout in the games. Here's six of them to seriously keep an eye out for!
17-year-old speed skater, Maame Biney, is the first black woman to qualify for the U.S. Olympic speed skating team. At the age of six, the Ghana-born athlete began figure skating after moving to Reston, Virginia to live with her father. Shortly after, a coach recommended Biney switch over to speed skating.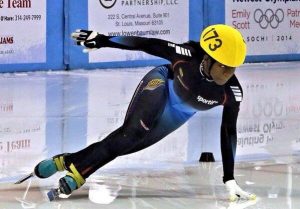 The skater fought her way through many competitions and eventually broke through with a bronze medal and seventh overall in the 2017 World Junior Championships. At the 2017 Short Track World Cup Qualifiers, Biney proved herself to be one of the nation's top skaters by winning the 500 meter and ranking in the top three for the 1000-meter and 1500-meter races. This past December, she made her mark through the Olympic trials and earned her spot on the U.S. Olympic team with her signature race, the 500-meter dash. As a high school senior, Biney has goals even beyond her athletic abilities. She plans to graduate with her class, apply to colleges and hopes to study chemical engineering.
22-year-old Mikaela Shiffrin is bound to earn another gold in alpine skiing. As a six-year-old, Shiffrin practiced skiing on her parents' driveway in Vail, Colorado. With the help of many mentors and years of practice, Mikaela eventually rose to success, especially under the wing of her biggest supporter and coach, her mother, Elaine Shiffrin. Of course her parents helped as much as they could, but to have a success story as close to this young athlete's takes a lot more than natural talent and a push from family members. Shiffrin worked her way up from slalom skiing to giant slalom and made her mark in various competitions.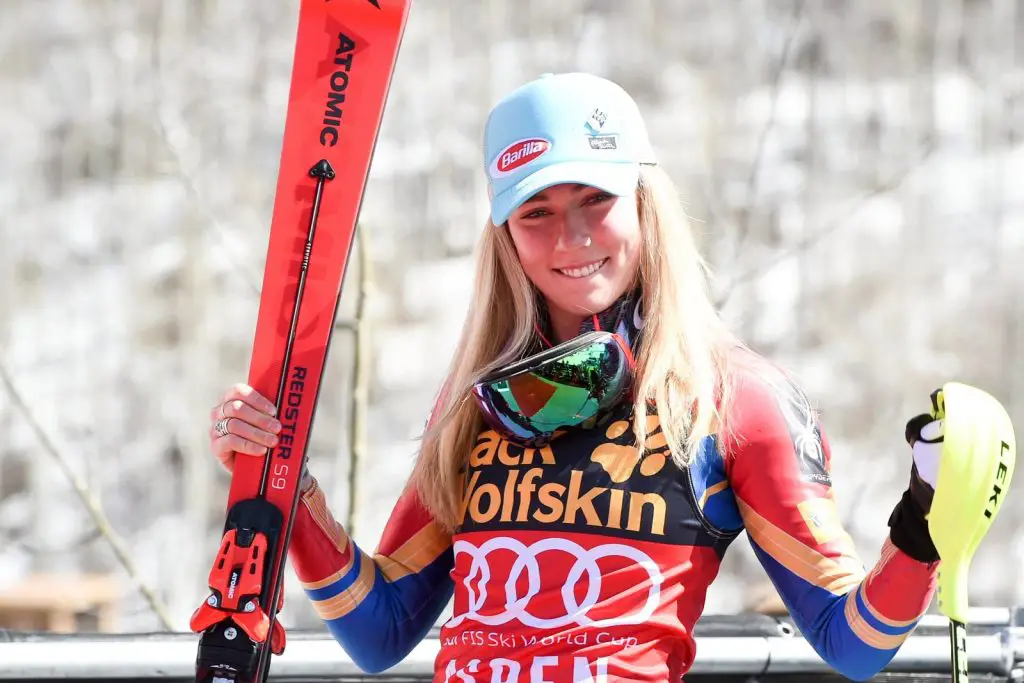 At the tender age of 18, the world champion skier won an Olympic gold, making her the youngest athlete ever to achieve this medal in the winter sport. Many compare Shiffrin to be following the footsteps of Lindsey Vonn, who she falls behind to having the second-most World Cup victories. Needless to say, I'm sure we'll be catching Shiffrin and Vonn, each with another gold medal.
Sarah Hendrickson is one of the youngest skiers in the world to win a U.S. title, a World Championship gold medal and a World Cup globe. In the Hendrickson family, ski jumping has never been a foreign concept. The athlete's father and older brother were ski jumpers as well, so it only made sense that she followed in their foot steps.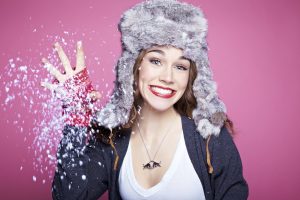 By the age of two, Hendrickson was already in skis and began practicing at the Utah Olympic Park by age seven. Despite an injury that deterred her training back in 2013, the athlete made a remarkable comeback in the World Ski Championships and proved that no obstacle will stand in her way. We won't be surprised if "medal" and "Sarah Hendrickson" are placed in the same sentence at the upcoming winter games.
In the case of halfpipe snowboarder Kelly Clark, age is solely a number. Clark, who is now 34, won her first Olympic medal at 18 years old in the 2002 Salt Lake City Games. She currently holds the record as the youngest American snowboarder to win an Olympic medal. At the same time, winning a medal in this upcoming games could mean Clark would be the oldest American female snowboarder to earn a medal.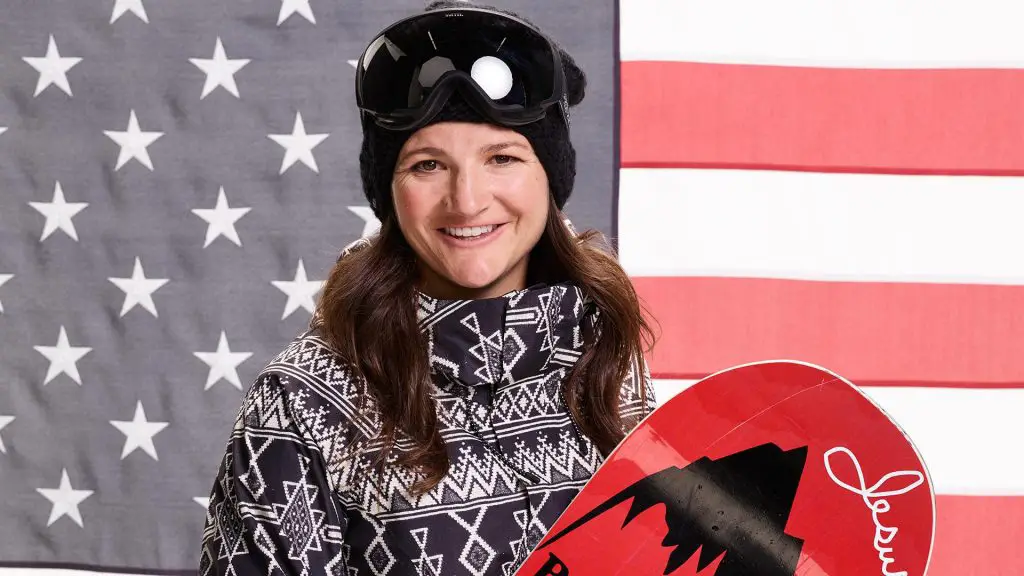 Most describe the athlete to be one of the most decorated snowboarders in the games. She's competed in every Winter Olympics since her first one in 2002. At the age of eight, Clark began on the board in her hometown West Dover, Vermont. Just a year before the Olympic Games in 2002, her parents made a deal that if she could prove herself successful in the sport, they would continue to support her dedication towards it. And boy, did she put her money where her mouth is. We hope to see her continue to be successful in what will be her fifth Olympic Games in PyeongChang this upcoming February.
21-year-old figure skater Mariah Bell is a Tulsa, Okla. native. After meeting up with a figure skating coach in Colorado during a family vacation, Mariah Bell and her sister, Morgan, decided they desperately wanted to move to the state. With the help of a Powerpoint presentation, the two siblings were able to convince their parents to move to Colorado to work on their figure skating careers.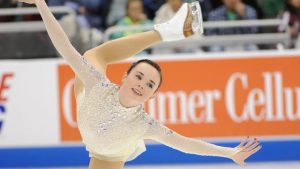 So far, Bell has won two silvers and a bronze. After substituting for an injured skater at Skate America in 2016, she realized she had the potential to compete at an international level. This year, she took the cake with another medal, making her the U.S. national bronze medalist of 2017. It won't be a surprise to see her dominating the ice in her Olympic debut.
33-year-old Elana Meyers Taylor was originally a collegiate softball athlete. Inspired by Vonetta Flowers and the speed of the sport, Meyers Taylor began bobsledding in 2007 and she started her journey through Olympic bobsledding back in 2010. Come 2015, she became the first U.S. female bobsled driver to win any kind of world championship.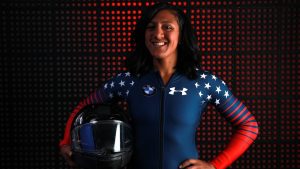 Meyers Taylor and Olympic champion Kaillie Humphries raced with and against men once the four-man bobsled became gender neutral after the World Cup in 2014. Meyers Taylor also an activist of many causes, including being an athlete mentor for Classroom Champions and a volunteer for the Children's Healthcare of Atlanta. As a strong representative for women all across the Olympic athlete spectrum, we can be sure that Meyers Taylor will exhibit a top-notch bobsled performance at the PyeongChang Winter Olympics.