Escaping Stigma
Wentworth Miller, a recently-appointed Mental Health Ambassador, seeks to encourage fellow individuals with depression to open up about their struggles.
By Kristian Porter, Northern Kentucky University
---
Mental health is an important factor in overall wellness that is often overlooked or brushed aside for other factors that are deemed "more important."
Physical disorders are often viewed as more serious than mental ones because they are easier to see. Someone with a broken arm is visibly injured, and they are taken to a hospital and treated immediately. No one asks if the arm is really hurt or tells them their broken arm could easily be fixed if they would just try smiling. Someone with depression can blend into the crowd with no colorful cast to give them away, and this leads people to belittle the experiences of those who are struggling.
But here's the thing: Mental illness is a really big deal, and it affects a lot of people, particularly college students. 1 in 4 adults live with a diagnosable mental disorder, and every year 1,100 college students die from suicide. So many people are affected by mental illness that the phenomenon has been called a mental health crisis.
If mental illness has become such a prominent issue, particularly among young people, why is it still not taken seriously? Part of the reason is a lack of education and awareness. To help remedy this, many celebrities have started to open up about their own battles with mental disorders.
Wentworth Miller, popular for his role as Michael Scofield in "Prison Break" and, more recently, as Captain Cold in "The Flash" and "Legends of Tomorrow," has been very outspoken about his depression and has become an advocate for mental health awareness. Using his platform and web presence, he's made such an impact that last month, Active Minds, a nonprofit organization helping to educate high school and college students on mental health, named him as their newest Ambassador.

Miller first spoke about his history of mental illness in September 2015 when he wrote a poignant essay published on his Facebook page named "Flour or Wheat." In the essay, Miller discusses a Mexican restaurant that he frequented, but was never blessed as a "usual" by the cook until the day he went for (what he believed was) his final quesadilla before committing suicide. He came in to find his chicken quesadilla already warming on the grill, and it changed his perspective.
It's a powerful piece and an incredible insight into the mind of someone struggling with their mental health. Miller's battle started when he was only 10-years-old. "Of my close friends," he wrote, "I have known Depression the longest."
Since then, Miller has continued to be outspoken about his journey. In March of this year, he wrote yet another statement on his Facebook, this one against a meme that had been circling the internet discussing his weight gain. The meme displayed an image of Miller during his "Prison Break" days, posed shirtless on the left, and on the right, an image of Miller in 2010 in a vibrant red shirt, displaying a noticeable weight difference. Written above the images was the caption, "When you break out of prison, but find out about McDonald's Monopoly…"
In the Facebook post, Miller spoke about his lowest point, the time the picture on the right was taken. He had once again found himself drowning in suicidal thoughts and had turned to food as an escape. He was angry at the meme's belittlement of his struggle, but ultimately chose to look at the photo as a reminder of his endurance, writing, "Like a dandelion up through the pavement, I persist. Anyway. Still. Despite."
The post was once again incredibly moving, and it started a conversation that was, and still is, desperately needed: Mental illness is a serious medical issue, one not to be joked about, but to be discussed openly in an environment that offers encouragement.
Wentworth Miller's Facebook page has evolved into a place that offers that kind of support. Just a quick scroll through his feed will show you that he is not afraid to speak about topics many others shy away from. In just the last few days, he has posted about the stigma of sensitivity in boys, the importance of self-care and intersex awareness. In 2013, Miller came out as gay in a letter to the St. Petersburg International Film Festival, protesting the anti-gay laws in Russia. Now he openly discusses his sexuality and works to provide a safe space for other members of the LGBT community. He's also an advocate for bullying awareness, and has taken a stance on racial issues with his Facebook cover proudly displaying a Black Lives Matter logo. Miller is not afraid to stand up for what he believes in and to inspire others to do the same.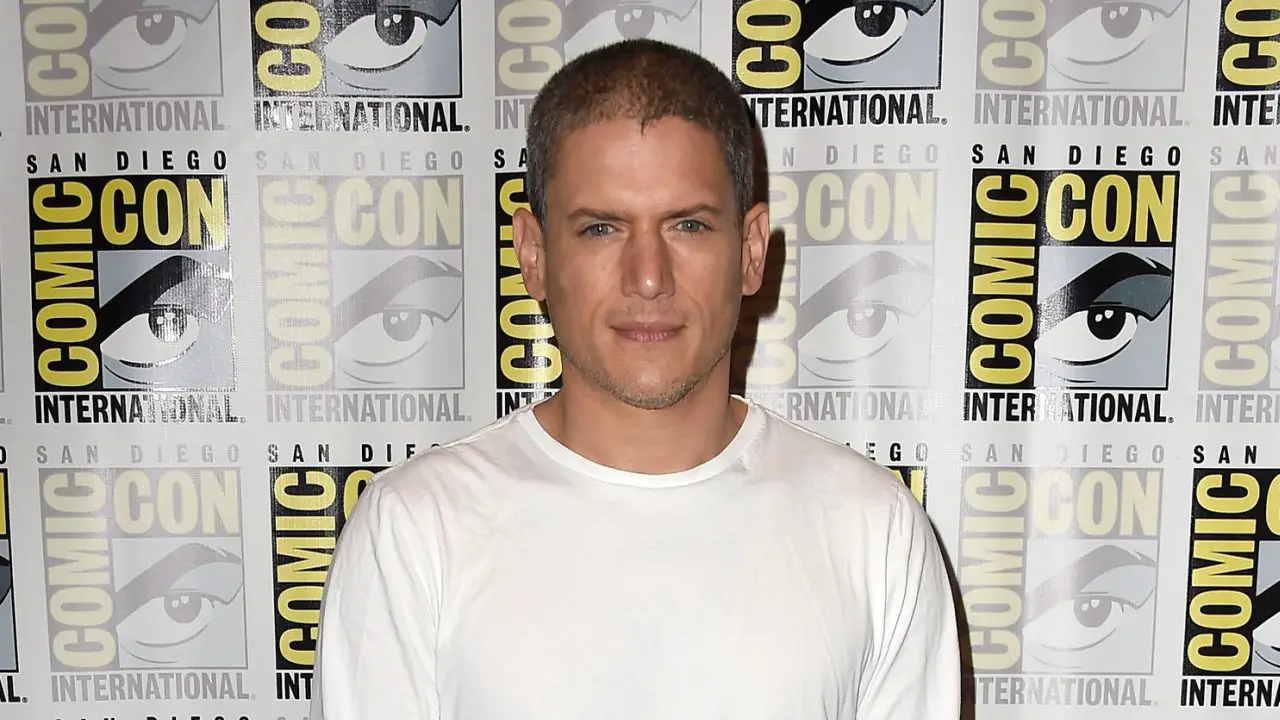 The comments sections of his posts are filled with people thanking him for sharing his story and for allowing others to share theirs as well. His Facebook has become such a positive corner of the internet, providing a place for people to talk about their battles freely and to help end the stigma of mental illness.
Because of this, it comes as no surprise to me that he became a Mental Health Ambassador for Active Minds. In his statement to the nonprofit he wrote, "As someone who knows what it's like to struggle with depression, I want to help give voice to the many people living with mental health issues." He recognizes that talking about these issues can often be the hardest part because so many are afraid of the public backlash. Half of students who experience suicidal thoughts never pursue counseling for them, and young adults (ages 18-24) have the lowest rate of help-seeking. Miller continued by saying, "It can be hard to start the conversation. So letting people know that it's okay to ask for help is extremely important."
And he's right. More people need to talk about mental illness if we ever hope to normalize the discussion and remove the stigma. Having celebrities like Miller who use their platform for advocacy is helping to create an environment where people, particularly young people, no longer need to be afraid to speak up and can access the resources that they need.