Spring Style 2016
From long locks to slinky scarves, these are the hottest Spring trends to watch out for.
By Julia Dixon, Texas State University
---
The Man Mane
According to the Spring Best Dressed Street Style for the Pre-Fall Men's fashion shows in London, many men were clean shaved with well-kept hair.
Even if their hair was long, which a lot of guys have been sporting recently, it still maintained a degree of neatness to it.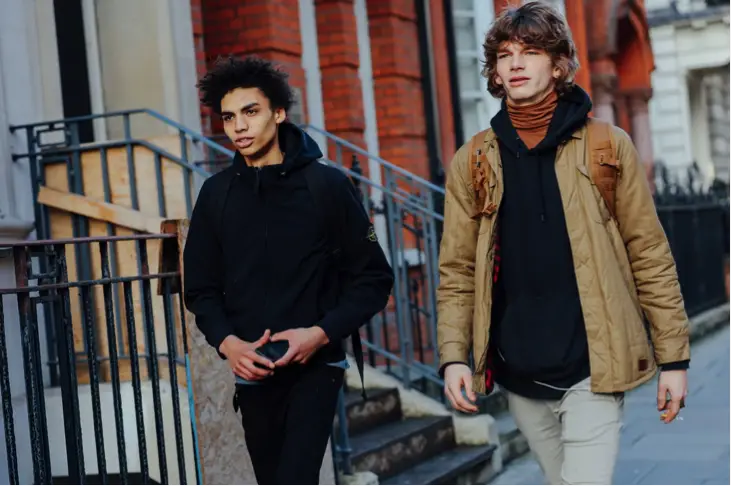 Men everywhere have said no to the bed-head mop, and have decided that staying up-to-date with their hair game is a stylish obligation more than ever. The old-fashioned term, metrosexual, is an outdated word and concept. In fact, there's a something refreshing about a man who knows how to clean up!
For you young chaps who don't particularly enjoy long locks, rock a clean crew-cut with trimmed and tidy facial hair. Also, say goodbye to that 90 percent hipster, 10 percent Jesus beard you've been working on for months.
Whether you'd like to admit it or not, 2016 is most definitely upon us. Do the mane deed and chop it off, or even tuck it behind your ears for a look that's long and crisp!
It's all about that natural texture, so whether your hair's straight and luscious or curly with a touch of frizz, the epitome of long, envy-inducing hair, Paul McCartney, said it best–just let it be! Relax and let the hair gel gather dust for a while. Match your new year mantra of being your most authentic self to your uninhibited tresses.
The Blunt Babe
Despite the fact that long, textured layers seems to be the classic Hollywood hairstyle for women, blunt one-length cuts are the new you.
Be bold and beautiful with a blunt do at a length that's optimal for your face shape.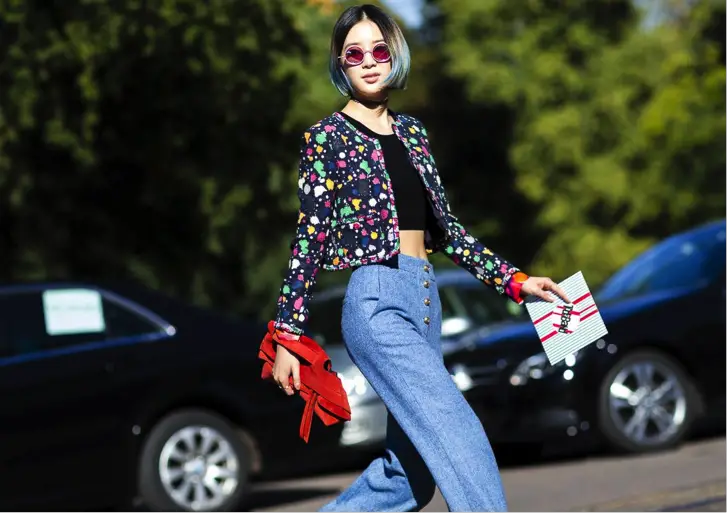 Whether it's a nostalgic 20's cut, a long bob (aka a lob) or a cut that grows past your chest, the straight-across do works for women of all hair types. With a blunt cut, curly, kinky-hair ladies have an edgy and triangular look to them, whereas slick, straight hair beauties, like style blogger Irene Kim (pictured above), look almost mysterious.
Take inspiration from the most historic blunt cuts, such as the youthful-yet-gritty short cut that's on Gwyneth Paltrow in Wes Anderson's classic, The Royal Tenenbaums (2001) or the playful and entirely bold hairdo on Natalie Portman in The Professional (1994).
Although it may seem like a cut without layers is like a hairstyle you would've had at a girlish age, the straightforward cut embodies youthfulness and allows your hair to express its healthiest form. Sport the do with a middle part accompanied with iconic, straight-across bangs to achieve the most stylish of spring 2016 trimmings.
Hat Tactics
Seen on men and women everywhere, the urban-cowboy hat game is stronger than ever this year.
As seen on the singer Danny Blackwell of the Seattle-based band The Night Beats, the Brixton wide brim hat is a must have for any fashion connoisseur.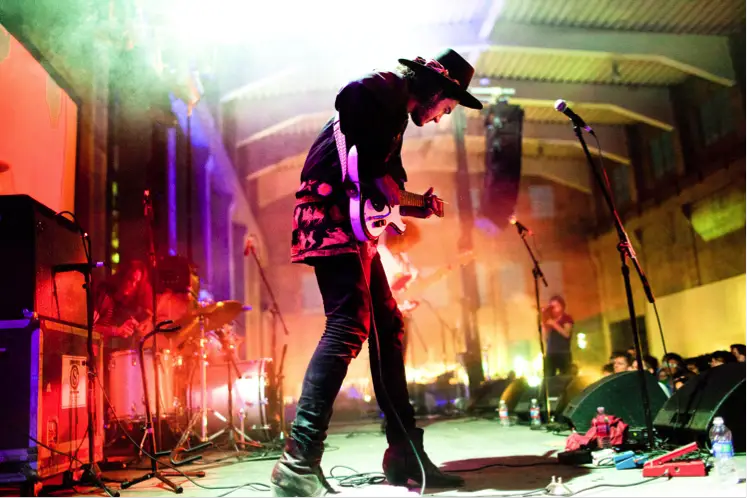 With its Western roots and English twist, the hat is perfect for an eventful day at your favorite festival or even a night out on the town to see your friend's band perform.
If the look isn't your cup of tea, beanies are another head ornamentation that's big for Spring, regardless of their inevitable warming attributes.
Whether it be the piece that ties your suited outfit paired with loafers together, or an addition to your dressed down jeans ensemble that simply covers up your day old locks, these snug and comfy hats are a perfect accessory to any look.
Neck Adornments
From 70's silky scarves, to tied bandanas, neck accessories are just what you need to add that rebellious detail to an outfit.
Premiering on singer and YSL model, Julia Cummings, pictured above, is a vintage scarf tied in a knot at the neck with just the right amount of flowiness. In addition to these satin square fabrics, more rocker-oriented outfits and even dresses really benefit from the addition of bandanas.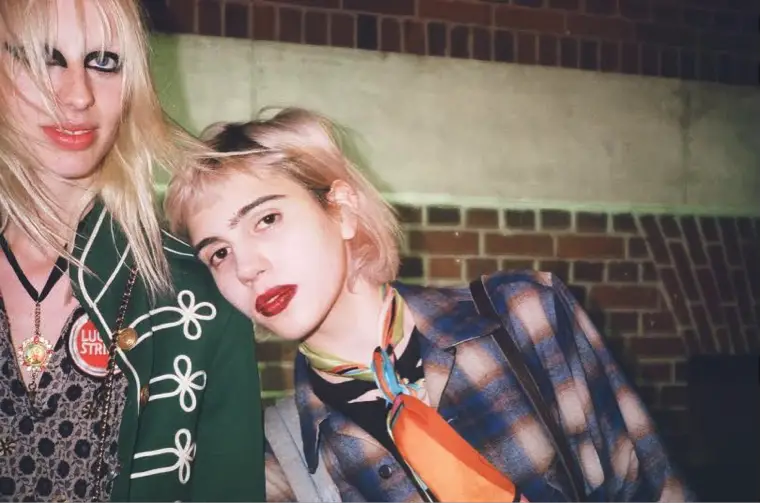 Sonya Esman, a Class is Internal style blogger, personifies this look perfectly. Like these knotted neck chokers, literal chokers are back from the 90's and are on the rise for spring 2016.
Worn best with high, tousled ponytails, chokers add just the right amount of sexy edge. For choker inspiration, check out how high fashion models Gigi Hadid and Kendall Jenner wear them, or even take from designers' Spring 2016 collections such as Chanel's.
Sneaker Steez
From Reebok hightops to Nike low riders, when athleisure in the fashion world is at an all time high, you can never go wrong with the perfect tennis shoes to top off your look.
Seen all over the runway from Tommy Hilfiger to Ralph Lauren and Calvin Klein's Spring 2016 Collection, here are a few ideal footwear options that will correlate with your "I work out" but not really mentality.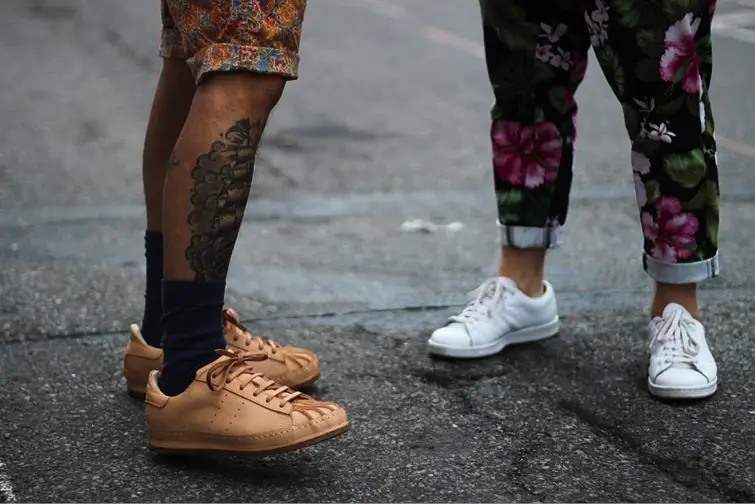 Worn by people of all ages and sexes, the Stan Smith Adidas, pictured above, were first spotted in 2015 and have been a reputable part of street style ever since. Leonardo Di Vinci said it best, "simplicity is the ultimate sophistication." With plenty of one-toned color options to choose from, these minimalistic Adidas scream simplicity at its finest.
If you're going for a more substantial shoe, check out New Balance's throwback to their 90's 530 lace-ups. Available February 1st in select stores, these bad boys will be released in 3 different colors that pay homage to the hues of the grunge decade. Another sneaker teaser that will be sure to set off your jaunty style, are the 20 Year Anniversary "Space Jam" Air Jordan 11s. That's right, the ultimate pop culture crazed shoe that was initially seen on Michael Jordan back in 1995, is a highly anticipated footwear that will rock your world in December 2016. Lastly, a shoe that you never thought would grace the "cool" charts, the velcro strap, bright white grandpa shoes are apparently all the rage for the new year. Will you join the sneaker freak revolution?