Homeless Haute
The best clothes have never looked worse.
By Flavia Martinez, Amherst College
---
While in line at Berlin's most famous club, Berghain, I mistook a homeless man for a hip barman.
The man's shaggy haircut and baggy, earth-toned attire were my first clues. Every once in a while, he would walk conscientiously from the front of the line toward a bar at the back. I assumed he knew what he was doing.
During the two hours spent waiting in line for Berghain though, I realized that the man working his way through the crowd didn't work there, that his shaggy haircut wasn't an intentional "perfectly imperfect" look, and that his baggy clothes weren't a fashion choice, but probably, whatever he had access to. The man who I assumed to be a hip barman was homeless.
In 2017, the line between fashion and homelessness is quite fine. You could even say that hip aesthetics have gone too far. This season, fashion designers took "inspiration" from the attire of homeless people, and the result was controversy.
1. The Aesthetic 
Where does the shabby aesthetic come from? All signs point toward recent trends in throwback fashion, especially to the nineties. Nineties grunge lends itself to shabbiness. The aesthetic fights against classy, clean basics sold by stores like Uniqlo. Looking polished is the enemy, as it exists in opposition to, but also as a product of, normcore.
Although it's slowly becoming more mainstream, the shabby aesthetic is largely counter-cultural. Much cleaner fashion still reigns and, unless surrounded by other shabby individuals, the shabby aesthete can appear extremely bizarre.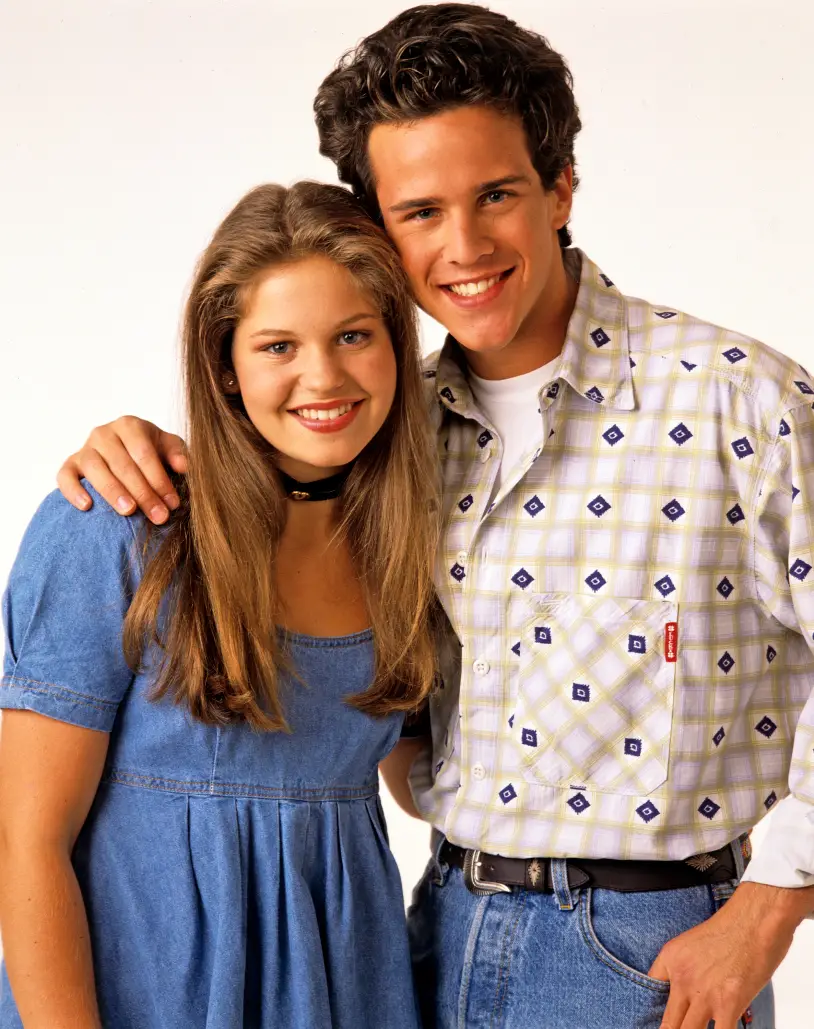 The shabby aesthetic is also more suitable in some cities than others. Berlin is a mecca for nineties throwback fashion and, thus, shabbiness. The revival of West German military jackets in recent years indicates that something romantic about Soviet-era Berlin is entangled with the nineties aesthetic.
When surrounded by polished individuals in fashion capitals like Paris and London, the shabby aesthetic is less common than in a bohemian city like Barcelona, where an established skater culture exists.
2. Elements of Shabby Fashion
At first glance, the shabby aesthetic seems simple, but it requires hard work, careful pairing of pieces and, of course, thrift shopping.
A go-to piece of outerwear is key. Though the jean jacket and the long, minimalist coat have become wildly popular, they're a continuous part of the shabby aesthetic. Colorful eighties windbreakers have also seen a revival but have avoided the mainstream and, thus, mass production. The number of vintage windbreakers in circulation is limited, so anyone who wants one has to go find it themselves.
The eighties windbreaker is a reminder that, though shabby pieces have slipped into high fashion, thrift shopping is still key to attaining the shabby aesthetic, because the look is undoubtedly tied to non-commodified vintage goods, one of which is high-quality jeans. Indeed, the blue mom jean is a modern staple.
Though the unisex nature of normcore has momentarily pushed skirts and dresses out of the limelight, tights and pantyhose have endured. Wearing tights with sneakers and jeans is in.
When it comes to sneakers, the shabby aesthetic pushes past the Stan Smith. The classic white Reebok is perhaps the lower bound of the mainstream sneaker trend, while other, more dad-like and hard-to-palate white sneakers mark the line between mainstream and shabby sneaker wearing. They're cringe-worthy, extreme and the height of fashion.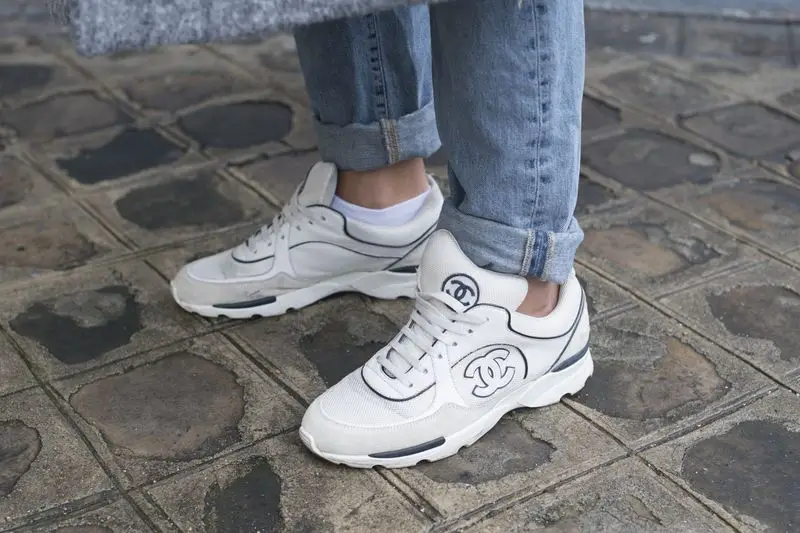 Add some tights with those sneakers, and the trend, at first appallingly grandma-like, is now a comfortable staple in urban centers. With the help of the shabby aesthetic, the mainstream is slowly pushing past mom and dad and striving for grandma.
Shabby glasses are also leaning toward an elderly aesthetic but are struggling to reach the mainstream. Think big, circular eyeglasses. Just as an older person might wear them, so would a shabby aesthete.
Outerwear and grandma aesthetics aside, the key to shabbiness is layering. Unorthodox layering has never been chicer. Shirts under sweaters and turtlenecks under jumpers is key. The turtle neck revival has opened up endless possibilities for layering.
Coupled with increasingly long scarves and the wildly popular beanie hat, layering gives the wearer a bundled-up appearance, but it also brings into question the aspect of homeless chic, parodied in "Zoolander."
3. Disorientation and the Shabby Aesthetic
The shabby aesthetic is strange and uncomfortable. Like contemporary art, it's disorienting and, at times, incomprehensible.
This desired look seems to go against everything fashionable, but that's exactly why it's so empowering to the wearer. The more jarring the look, the more distinct the wearer is from those around them and the more chic the wearer feels. The shabby aesthetic is addictive.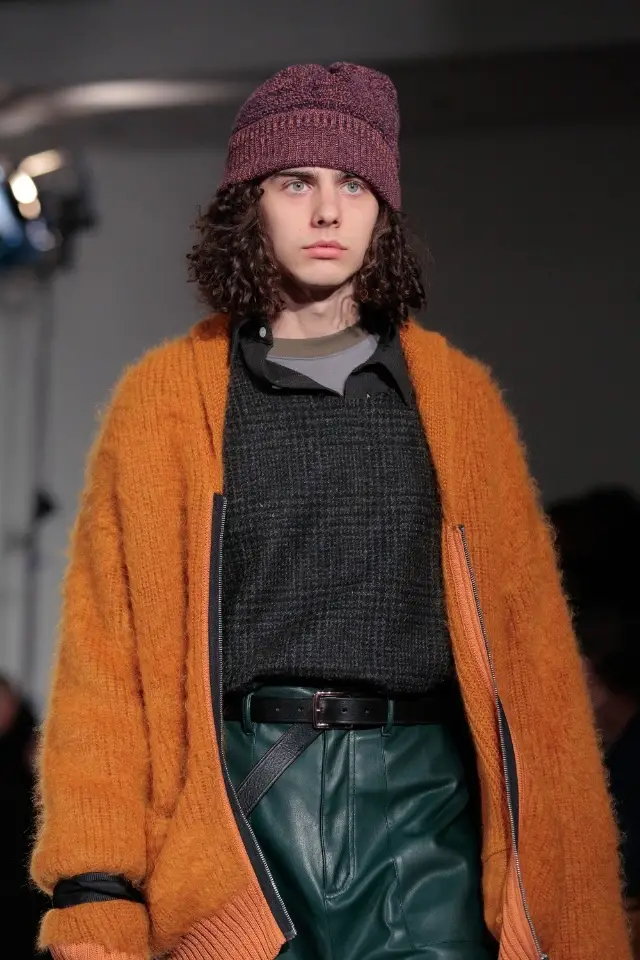 Increasingly fascinating are the social implications of the shabby aesthetic. The wearer can choose to be polished, but instead opts to look tattered. Because the look is a confusion of social class, those who are wealthy have the privilege of dressing like starving artists. This deliberate shabbiness is maddening and fascinating, and it's the most recent form of avant-garde street fashion.
Commitment to shabby requires more than previous hipster fashion, and mainstream fashion is having a hard time committing. Urban Outfitters, which constantly scouts out street style, is already pushing more extreme throwback fashions and large puffer jackets, while other commercial giants are only slowly following suit.
Plaid shirts were one thing and nineties aesthetics are another, but shabby is in a league of its own.