Positive sexuality is at the forefront of conversations being had by student activists on college campuses. Dismantling the societal constructs of traditional masculinity and femininity and redefining campus sexual scripts are priorities aiming to decrease sexual assault rates and increase discussion about what perpetuates them.
As a result, college students are in a prime position to be instigators of conversations amongst younger groups, because they are at the core of the rapidly changing dialogue prompting social changes that support young adults in expressing their sexuality and promoting safe sexual climates for everyone.
Being a mentor to the younger kiddos in your life, and more specifically the youngsters in your family, can be a tricky yet invaluable role to fill. If you decide to open up a conversation about sex with younger siblings, some awesome topics to include are consent, gender identities and expressions, contraceptives, birth control and the construct of virginity. There are certainly other categories to include, and questions will likely arise about the many nuances of sex, but starting with broad ideas essential to healthy sexuality will set up the conversation to be productive and meaningful.
1. Consent
It's never too early to start introducing principles of consent into children's lives, nor is it ever too late. If your siblings are elementary school-aged, having a conversation with them about consent does not have to centered around sex, because consent is applicable to any and all interactions, whether sexual intentions are present or not.
Teaching young kids to ask for permission to hug someone or to sit close to someone plants the seed for healthy habits of asking for and offering consent to grow. If younger individuals become accustomed to asking for consent in small, everyday ways, they will be more aware and respectful of others' boundaries. As they grow into adolescents and college students, the concepts of consent will be second nature and clearly understood when they do enter into sexual contexts where consent is required.
Regardless of the age of your siblings, consent is applicable to everyone and should be a frequent, continuing conversation. For siblings that are old enough to dive deeper, unpacking the mechanics of genuine and enthusiastic consent can include information about how things such as power dynamics, substances, coercion and intimidation can all influence the improper acquisition of consent. This is also a great time to emphasize that despite the common tactics used to unfairly obtain someone's consent, the right to enthusiastically consent to sexual activity without the influence of outside factors is omnipresent, powerful and absolute.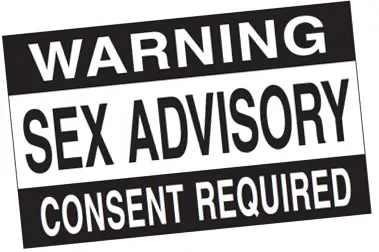 Consent is a quintessential component of healthy sexual encounters! For more info on consent, and the "Yes Means Yes" campaign advocating for enthusiastic consent, check out https://www.yesmeansyes.com and have your siblings take a look, too for the scoop on all things consent and respect. As quoted in an article on everydayfeminism.com "conversations about consent—especially if those conversations are with children—are not always easy to have. They are, however, necessary if we're trying to create a society in which consent is understood and respected by adults and children alike."
2. Gender Identities
Another frequently skipped-over chapter in the sparse book of sex education in America is the section on gender identity. Thanks to celebrity stories in recent years such as Caitlin Jenner, Jazz Jennings and many other Hollywood young adults openly identifying as gender fluid, bisexual and indicating other identities along the gender-nonconforming spectrum, gender identity and gender rights have become popular topics. While many school sex education programs are a bit behind the times and have yet to add conversations about various gender identities into their curriculum, older siblings can try to fill some of the gaps.
The biggest point to emphasize to a younger sibling is the difference between sex and gender, and that gender is a social construct that is governed by expectations and norms that align with the gender binary system. To expand on that, include notes about how gender is made up of multiple components that fall along a spectrum; there are new models, like the gender unicorn, being developed to illustrate this idea; the colorful and simple designs are engaging for young learners and a great visual representation of the spectrums in general.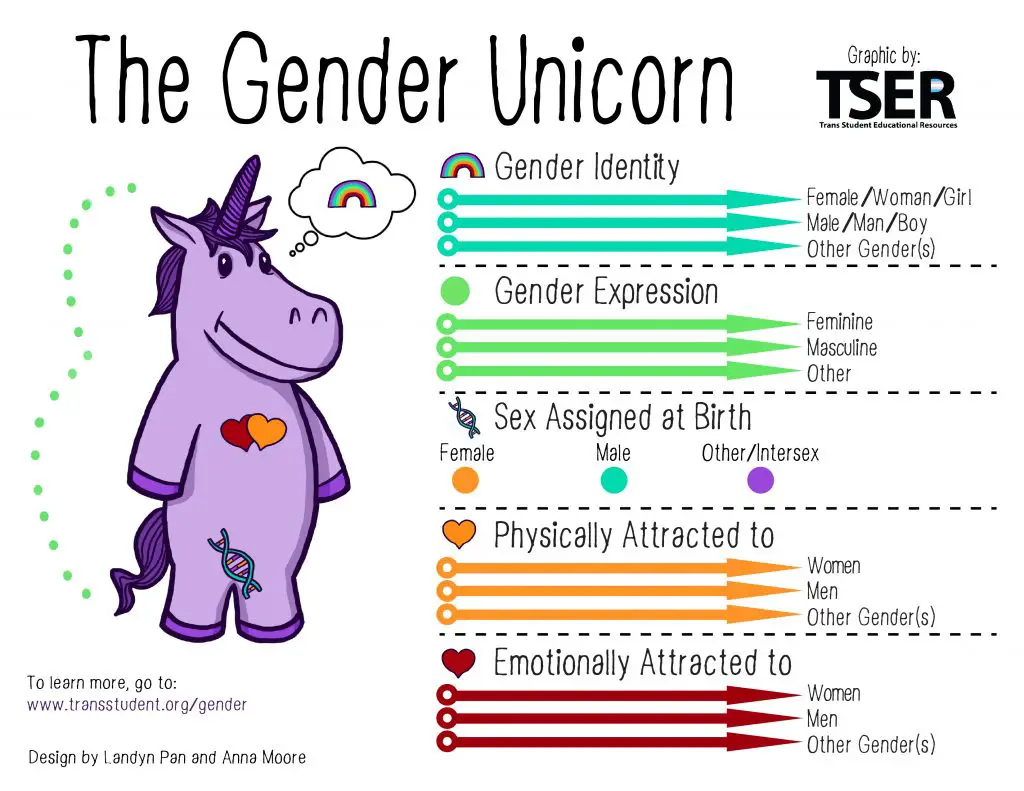 Most of all, encourage youngsters to explore and contemplate their own gender identity by questioning the norms they're conditioned to live in accordance with, and support them unconditionally in their discoveries. Your unwavering love may serve as an example for when they find themselves being a support for a friend or peer one day.
3. Contraceptives
For siblings that are approaching the age of dating and having sex, a little brush up on contraceptive options is a helpful addition to sibling sex-education sessions. This goes for all gender identities, not just the ladies! Everyone should be aware of how to protect themselves and their partner of choice, so that everyone can feel safe and focus on other matters at hand. A quick browse through the "Birth Control" tab on teenshealth.org gives an extensive explanation of the various methods of birth control and contraceptives, the intended uses of each, the effectiveness rates and some FAQs.
While talking with a healthcare provider is the best idea for beginning a birth control plan, providing kiddos with information about their options allows them to reflect on what they're comfortable with and choose an option that suits them if and when they need it.
4. Virginity
When younger siblings are thinking about becoming sexually active, a chat about the virginity construct can help them reflect on what sex means to them. There is heavy emphasis placed on the "losing of" one's "virginity" and how the experience is meant to be transformative, pivotal and special. For some, the giving of virginity to another person signifies an act of deep trust, intimacy and comfort. For others, the concept of virginity is merely an ancient phrase sometimes used to label the beginning of their sexual adventures.
There is no right or wrong way to think about a first sexual experience, nor is there a universal definition of what composes the official loss of virginity, which some sex beginners don't get the chance to contemplate before diving in. The concept of virginity loss is associated with impurity and places the person taking someone's virginity in a position of power, while the person who "lost" it is seen as sacrificing something valuable.
Contemplating the idea that virginity is not a physical state or thing, but instead a construct that can be accepted or disregarded, allows young people to decide for themselves how they want to think of sex and define it in their own terms. First times are a lot of things, ranging from spontaneous, meaningful, messy, calculated or a combination of everything. Restructuring the way young adults think about their first sexual experiences gives them the power to conceptualize their sexual debuts as they choose to.
Beyond everything, the most important thing about having a conversation with siblings about sex is just to have it (the conversation). In the era of change kids are growing up in, the taboo topic of sex is not yet a conversation of full disclosure, even as it gains traction. Being an advocate for positive sexuality development by starting dialogue can help change this, one awkward chat at a time.
The following websites are excellent resources with information on the topics above and many more! They've got tips for curious teens and lots of advice for how to start a conversation.
http://teenshealth.org/en/teens/sexual-health/#catguys
https://thinkprogress.org/what-college-students-want-their-younger-siblings-to-know-about-sex-fd23cbfc7a2
https://www.facebook.com/bettersextalk/