When it comes to Instagram-ready fodder, nothing is better than an undiscovered gem. Whether you're the first person to photograph a hard-to-find beach, just-opened restaurant or handmade piece of clothing, novelty goes a long way in helping your pictures stand out.
And while bookstores might not have the same sex appeal as film premieres, they garner a lot of respect in the bibliophile community. So, it makes sense that when searching out the coolest book retailers in the country, you can score a lot of brownie points for finding the underground ones, especially if they have some quality to them that separates them from the average, humdrum book-hawker.
So, if you're looking to find some under-the-radar book spots, here are four joints to scope out that check the trendy, independent and undiscovered boxes.
Seen as a small town bookstore, The Book Barn attracts tourists visiting the beaches Connecticut has to offer. Established in 1988, the store started in the basement of the same barn with only a few bookcases and a couch.
It has expanded to include Downtown, opened in 2001, Midtown, opened in 2009, Store Four and Store 4 ¾, opened in 2014. The Main Barn features five additional buildings on the property a secret garden, a Hobbit-style model house and an enclosure for goats.
Ellis Island, the Annex, Hades, the Haunted and the Last Page house specific book genres, because digging through all 350,000 books the Barn has would be overwhelming and extremely time consuming. Not only can customers shop for books ranging anywhere from one dollar and up, but a consignment table sits outside the entrance for people who want to cleanse their house of unused books.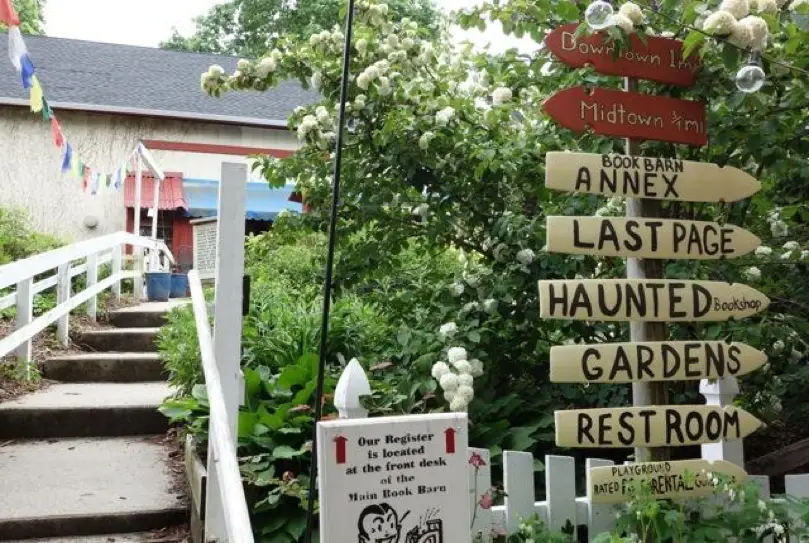 Google user, Susan Ferretti, says, "Coolest bookstore I have ever been to. There are books, cats, turtles, goats and oh so many books….So many reasons to go here and experience this wonderful bookstore."
Turning left out of the barn's parking lot and past a few stoplights sits downtown Niantic, which features a five-screen independently owned movie theater and antique shops. Grab some rays at the beach and some ice cream to complete the beach town experience.
Don't be afraid to stay a while at the Barn either. Grab a book, some coffee and find a couch to lounge on and maybe, if you're lucky, one of its ellusive cats will come join you. Check out the barn's Yelp page to see more photos of the property, funny signs and its adorable goats and cats.
Burrowing Owl began calling Canyon, a part of the Amarillo Metropolitan Area, its home when doors opened in January 2017. The owners came up with the name when they were driving their kids to school and noticed burrowing owls sitting on a barbed wire fence. They had been searching for a name for their store, and the owl represented a theme they wanted to instill into readers: to be wise.
Since opening, the store houses more than 8,000 books, ranging from non-fiction, young-adult, children's novels and more. Customers can elect to consign their books, and, in return, a trade policy takes a percentage of money off when making a new purchase.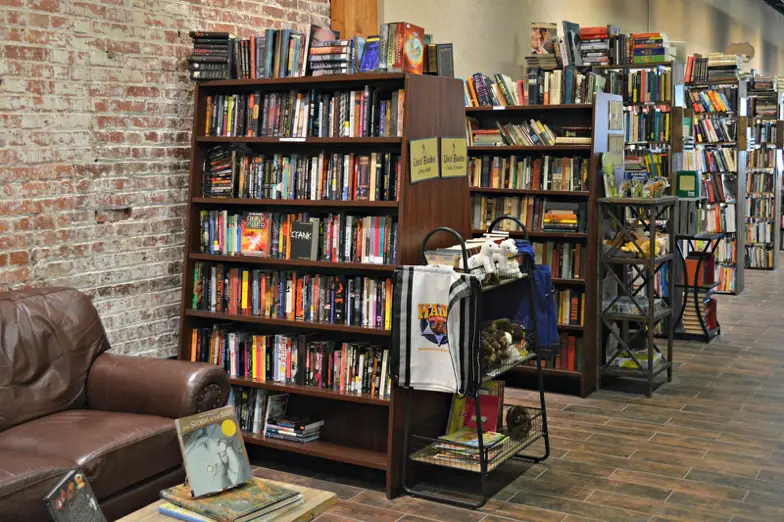 The element setting this shop apart from others can be found in a wooden door reserved for those with an imagination. A wardrobe on a back wall stands as the entrance to the children's section. The idea, inspired by C.S. Lewis' novel "The Lion, The Witch, and The Wardrobe," creates a bit of mystery and fantasy for children and fans of the "Narnia" series.
Whimsical trinkets within the shop can be found everywhere, but don't be mistaken, adults can shop their too, as shown from a review written by customer Thomas Edwards, which says, "This is a great place to find something new that will help grow you intellectually. I am so thankful for Burrowing Owl and I hope everyone in the panhandle decides to drop in to check out their great selection."
The east side of downtown Canyon Square hosts many bookstores and attractions beyond Burrowing Owl, like The Cake Company of Canyon where endless displays of sweet treats would complement any gently used book for the perfect Instagram snapshot.
A book sanctuary, Left Bank Books sits a few blocks away from Seattle's top tourist destinations, such as the Seattle Aquarium and Puget Sound. In 1973, a group from University District's Red and Black Books broke away in order to form their own bookstore in the Pike Place Market.
They call themselves a "collective" bookstore because no one holds the title of boss or manager. Instead, roughly six members make up the paid core staff and the rest are volunteers.
Volunteers "work at the store in exchange for discounts on books, and learning how to run an independent bookstore," says the store's site. Left Bank also participates in Books to Prisoners, which works to provide free literature to incarcerated people across the country.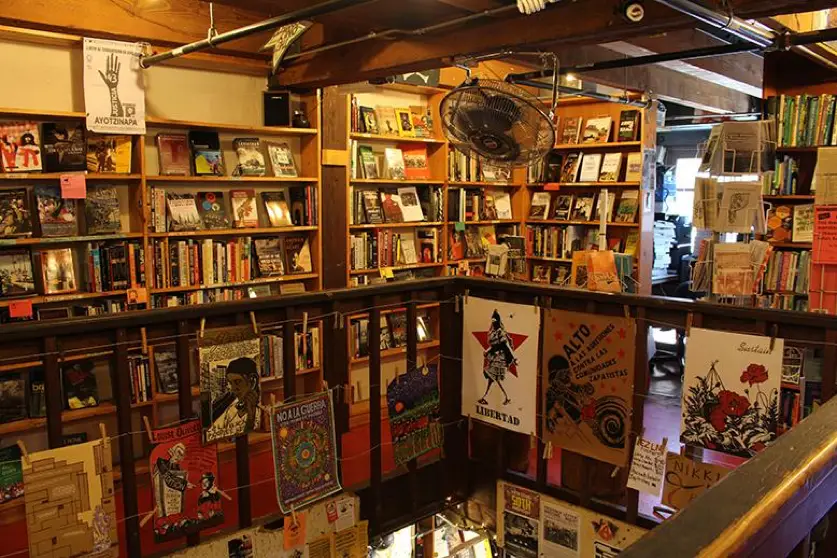 Extra inventory, such as pins, quirky stickers, hand-assembled journals, calendars, stationery, postcards and tote bags, join books in the endless number of cool items packed into the tiny shop. Customer and Google user Jonathon Tennis describes the shop as a "neat little bookstore right outside the Public Market. Quiet place to get out of the crowds…"
Among the numerous cases of stories, a small reading nook sits on the upper floor, peering down at the street below. Pick up a few flowers from Pike Place Flowers next door and a book and set the scene for a photoshoot. The freshness of the flowers and oldness of the books create an interesting juxtaposition sure to gain tons of likes.
Montello's 1,495 residents bask in their beautiful granite waterfalls and infamous "largest tree in Wisconsin," but Readers' Realm, a bookstore located in a historic church built in 1875, remains a must see.
Reopened in June 2014, the church-turned-bookstore remains old school with no website and limited newspaper articles. With only 380 likes on their Facebook, even local residents have yet to discover the mystical wonders of the unique shop.
Antique chairs and old baskets filled with books hold the place of pews from the past. A piano now sits on the altar, but the stained glass and artwork keep this bookstore's church roots alive. Those on the hunt for sights off the beaten path have to pay this unique bookstore a visit. Just remember to say the Trinity when you enter.