I'll be frank with you: If these songs aren't already on your summer playlist, something is terribly, utterly wrong. The good thing is, reading this article will make everything right.
Here are five timelessly wavey songs that will mellow your yellow and fix up that summer playlist.
1. Mac DeMarco – "Boe Zaah" (2012)
Demarco sounds like he is taking it back to the '70s era with this mirage of a song. After every strum on his guitar, it's as if the sun gets hotter. Cowabunga dude! It's time to go find some water to cool off in.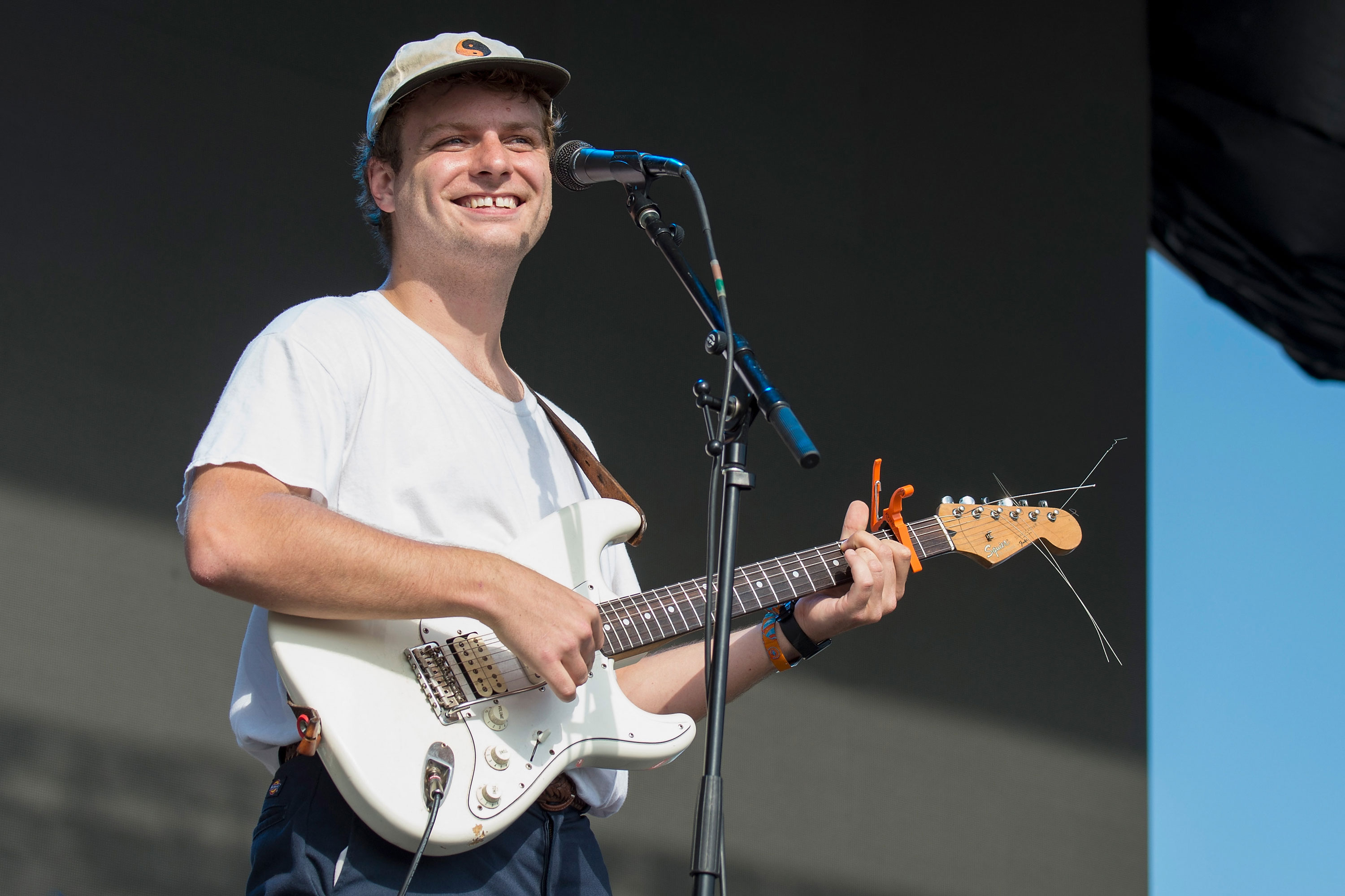 The classic-sounding guitar tune comes from the album "2," Demarco's second album. The harmony is immaculate, and the guitar serenades the listener as what sounds like heat waves sweep into the acoustic space.
The Canadian musician is well known for his prowess in making relaxing songs, but this one takes it to another level. Simple in nature, neither the structure of the song nor the instruments he uses are anything out of the ordinary. The epitome of cool vibes, Mac Demarco captures the essence of summer with "Boe Zaah."
2. Local Natives – "Dark Days" (2016)
When you push play on this song, imagine being at a beach house with sunlight piercing through the curtains. As you peel back the shades, a guitar cruises in and it's as if you see waves crashing down onto an endless beachfront. Next come the soothing vocals that simulate the warm sun beaming down on your skin through the windowpanes.
Wavey songs like this should not be forgotten. The Local Natives created a song that belongs on a beach, and it would be a darn shame if it was played anywhere else. I suppose if you listened to it somewhere else, then the song's built-in nostalgia would take you to the beach anyway, but still! Listen to it at a beach!
Even though "Dark Days" is the Local Natives' most popular song on Spotify and has been streamed millions of times, it's still not being played enough, so add it to your summer playlist ASAP.
3. Unknown Mortal Orchestra – "Hunnybee" (2018)
Here is a newer one that may have slipped some of your guys' radars. The four-person band, Unknown Mortal Orchestra, delivers a perceptually cheery, wavey song that only gets better the more it's played.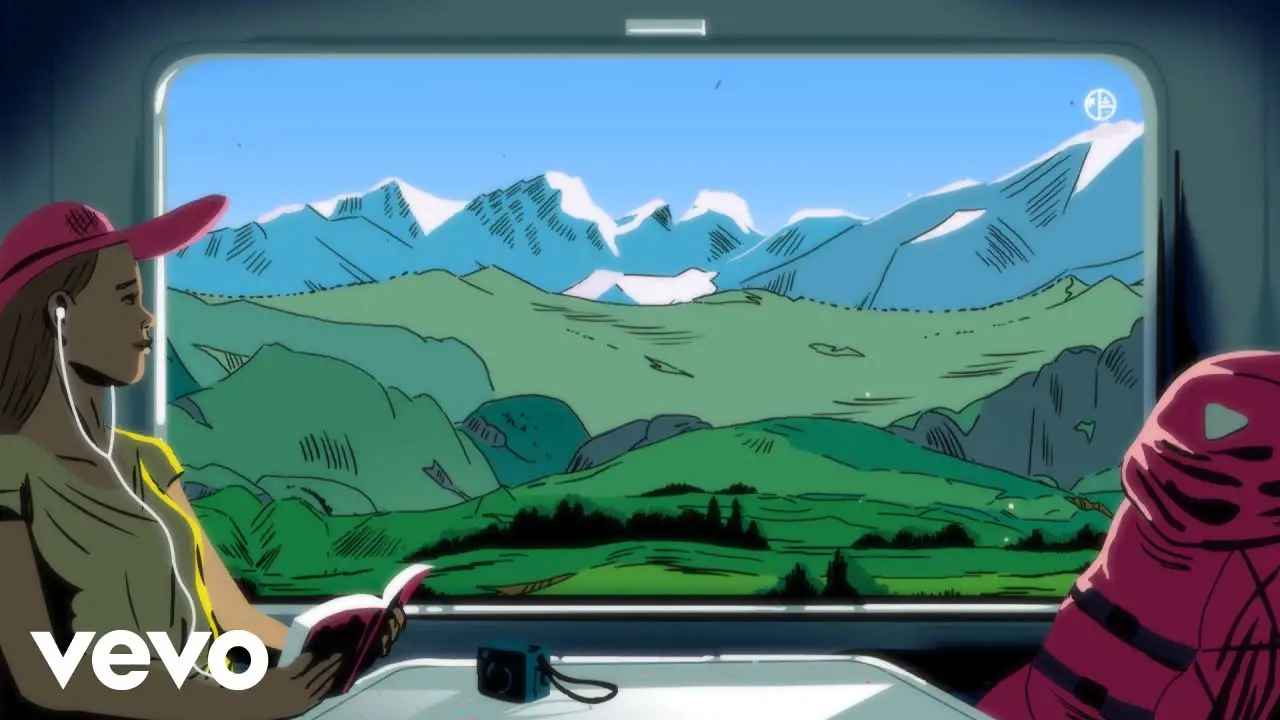 Wait for it … the intro creates drama and suspense, but then suddenly (out of nowhere) there is a beautiful release, a release that plops listeners on a beach staring into the endless blue and appreciating life.
In the chorus, lead vocalist Ruban Nielson sings, "Hunnybee, Hunnybee. There's no such thing. As sweeter a sting," which you can interpret in one of two ways. Nielson could be saying that sweeter bee stings don't exist because all stings hurt the same; or, in my opinion, he's saying that, when you're at the beach listening to this song without a worry in the world, you can appreciate both the good and the bad all the same.
Apparently, this song isn't only meant for the beach but also for summer travel. Check out the official music video.
4. The Neighborhood – "West Coast" (2013)
Released as a single, "West Coast" is a Golden State classic. The Californian musicians mention the ocean and sun several times, so there is no better spot for this song than in your summer playlist. The chorus in this one spews, "I'm so west coast. It's a God damn shame." It's okay to have those West Coast vibes, so let yourself bathe in the sun while you listen to this Pacifica jam.
All of the lyrics by Jesse Rutherford (The Neighborhood's vocalist) spill out of his mouth as effortlessly as the ocean crashes to the sand, which undeniably makes this a wavey song. His vocals are paired with a very simple instrumental layout: A dope beat paired with complementary piano/guitar.
Fortunately for you, you do not have to be from the west coast to enjoy this song. You can listen to this anywhere you are and pose like you bask in the sun all day. "I am happy because of me, doesn't matter where I'm living." 
5. Matt DiMona – "Malibuu" (feat. Lani Renaldo) (2016)
Now that you got a taste of the West Coast, I bet you don't want to leave. Well, you are in luck because we are headed down the Pacific Coast Highway and are on our way to Malibu.
Is this more of a summer travel tune than a wavey song? Good question. Okay, maybe you're right, but what is Malibu known for? Yes, that's right, the "Bu" is known for its beaches.
If you want to feel blue (in a good way, such as the sky or water), then there is no better song. Matt and Lani are able to transverse the listener to their younger days when times may have been a bit reckless, but they were unforgettably fun. Even on the darkest of days, this song will shine a light that takes us to the peaceful Pacific Coast.
"Malibuu" is one piece of a five song EP called "Up All Night," an EP that tirelessly satisfies the need to reconnect with your youthful self.