Writing about mental illnesses is difficult. Navigating the rough waters of an accurate portrayal runs the risk of erring on the side of harmful stigmatization. It's so easy to misunderstand a mental illness, especially if you haven't experienced the unique set of problems and worries that accompany it. Books, especially YA novels, possess the ability to provide comfort to those who find representation of themselves in a character with a mental illness, as well as to educate readers who find the subject unfamiliar.
Most recently, the novel "Turtles All The Way Down" by John Green (author of the famous "The Fault in Our Stars") depicts the mystery of a missing billionaire fugitive through the eyes of sixteen-year-old Aza, a girl frequently trapped in her own obsessive-compulsive thought spirals. The novel has already been lauded by audiences as Green's best novel yet; it draws from his own personal experiences with OCD and anxiety.
As the problem with mental illnesses surfaces and gains more public attention recently, it is not that hard to find books on this matter. If you're interested in finding more novels that tackle this heavy subject adroitly and with the care it deserves, look no further!
All Francesca Spinelli wants is for her overbearing mother Mia to stop trying to turn her into an enthusiastic Mia-clone and let her attend St. Stella's, the secondary school where all of her friends matriculate. Instead, Francesca is forced to spend her days at St. Sebastian's, a newly integrated all-boys school with a total female population of thirty.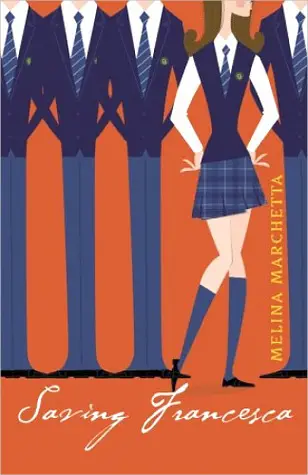 Then one day, Mia goes to bed and doesn't get back up again, succumbing to a paralyzing depression. The absence of Mia's exuberant presence leaves a crack in the foundation of Spinelli family. Francesca is forced to embark on a journey that reveals not only the hard truths about herself and her family, but also the potential relationships she dismissed to eschew her mother's expectations.
"Saving Francesca" is an Australian novel that, since it's publication in 2003, has been released in more than six countries and translated into four different languages. The book has received a starred review from "Kirkus," praising for its realistic depiction of teenagers as dysfunctional, messy and lovable. Marchetta deftly handles Francesca's struggle to understand her own depression in the wake of her mother's breakdown.
Craig Gilner is an incredibly ambitious and successful student, gaining admission to the prestigious Manhattan Executive Pre-Professional High School. When the pressure to succeed has Craig seriously contemplating jumping off the Brooklyn Bridge, he calls a suicide help hotline and checks himself into the psych ward of a nearby hospital.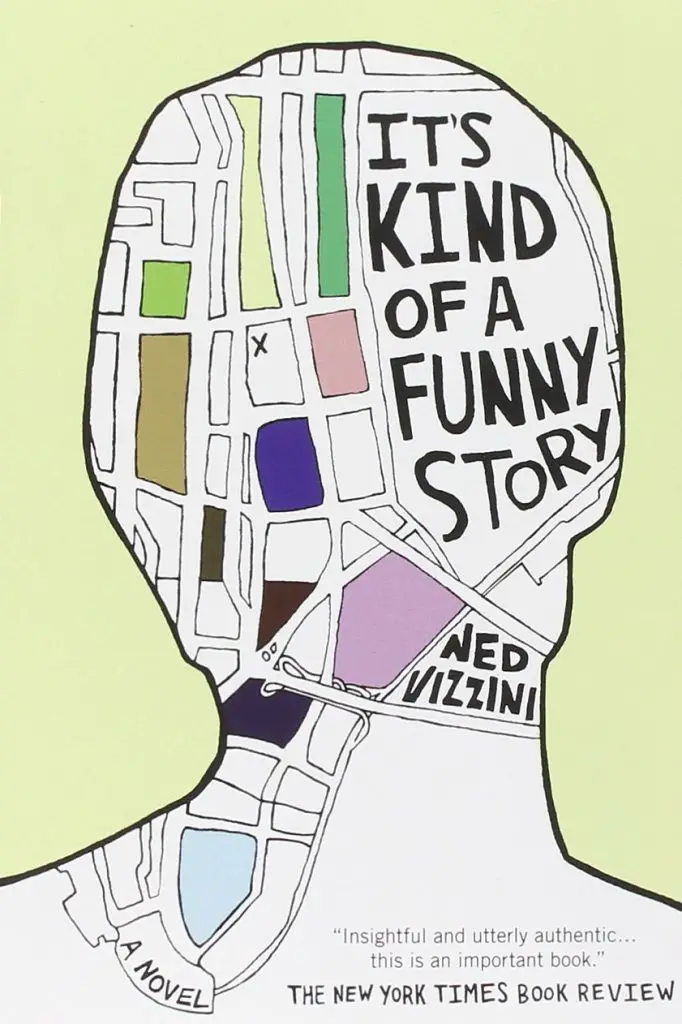 The novel takes place over the course of five days, introducing Craig to a vibrant cast of characters during his stay in the psych ward. Vizzini explores the root of Craig's depression and anxiety through incisive humor, performing the dual function of lightening the mood and granting the reader a revelation. The novel is partially based on Vizzini's own stay in a psych ward, and the autobiographical nature of the story weighs every word down with truth.
"It's Kind of a Funny Story" was published in 2006, and received the American Library Association's award for "Best Book for Young Adults" in 2007. Subsequently, it was made into a movie in 2010 starring Keir Gilchrist, Emma Roberts and Zach Galifianakis.
Solomon, otherwise known as Sol, is a sixteen-year-old boy who hasn't left his home in three years, and has no issues with that. Sol suffers from severe agoraphobia. After a panic attack dubbed "the fountain incident" solidifies Sol's desire to stay indoors, he takes up homeschooling, nursing a growing intelligence and a love for "Star Trek."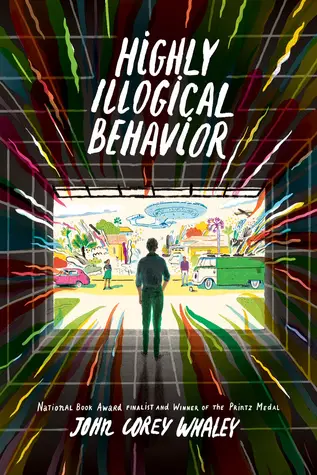 Enter Lisa, an incredibly ambitious high school senior gunning for a position in a prestigious college psychology program. Lisa sets her sights on Sol, viewing him as a project she can fix and add to her college applications. Dragging along her boyfriend, Clark, into the mix, the trio finds that as their friendship develops, shallow platitudes fall away in favor of brutal and uncomfortable realities.
Whaley condemns the unfortunately prevalent idea that someone with a mental illness is able to be "fixed" like a broken toy. "Highly Illogical Behavior" was named an NPR "Best Book of 2016" among many other accolades.
Griffin's ex-boyfriend and first love, Theo, has broken a lot of promises, the worst of which is when he promises not to die, and then does it anyway. Theo's death devastates Griffin despite the fact that they had broken up and Theo was dating someone else.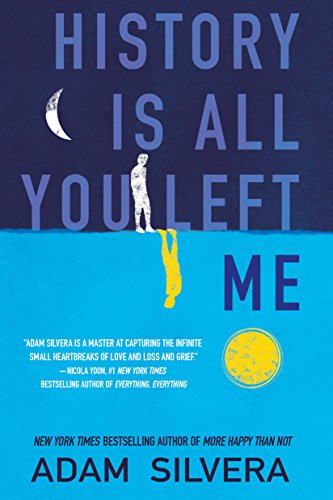 Set in both the past and the present, the novel follows Griffin through his memories of Theo and his present struggles to deal with both his grief and worsening OCD while the only person who understands the hole in his heart is Theo's new boyfriend, Jackson.
In "History is All You Left Me," Silvera provides readers with a heart-wrenching look at one of the ways grief and mental illness intermingle and show us how to survive it. "History is All You Left Me" was released in January 2017 to rave reviews, receiving starred reviews from "Kirkus," "Publishers Weekly," "Booklist" and "School Library Journal."
If there's one thing Cather Avery loves, it's Simon Snow. When her mother left her and her twin sister, Wren, alone with their father (who suffers from a bi-polar disorder), it's Simon Snow fan art and fanfiction that guided her through the tough spots. Though Wren has grown away from the Harry Potter-esque world of Simon Snow, Cath is more involved than ever before, writing the most popular fanfic in Simon Snow history. Who needs the real world, anyway?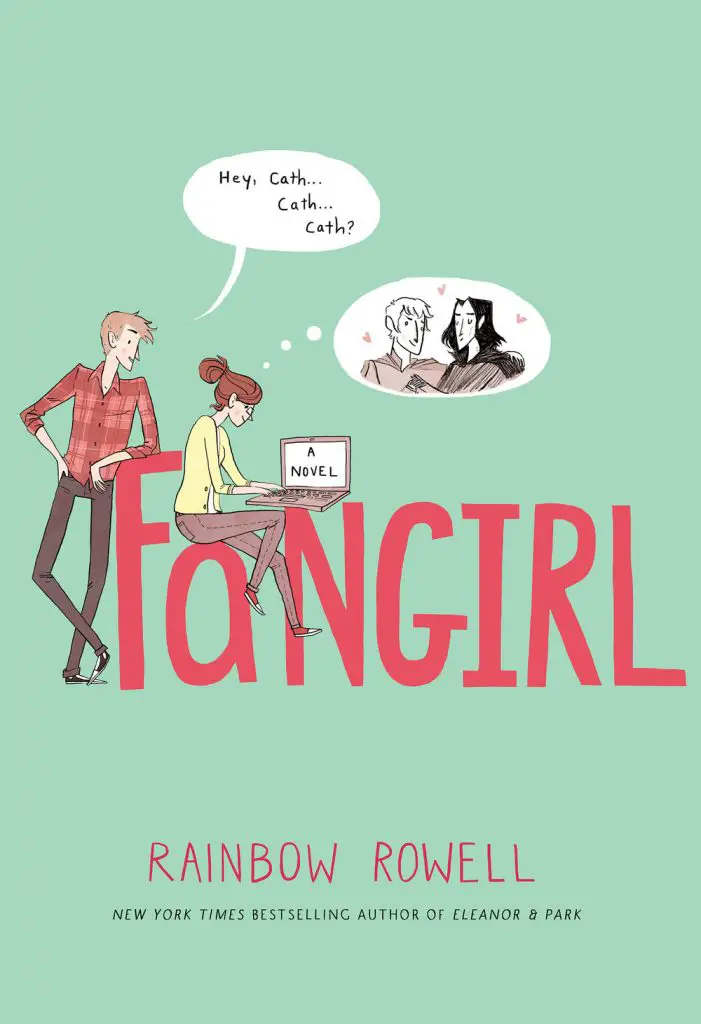 When the sisters attend their first year of college, Cath finds herself completely out of her comfort zone. As the release of the final Simon Snow book draws nearer, Cath must learn to work with her anxiety to overcome the challenges college throws at her. After spending so long writing stories about other people, will Cath be able to write her own?
In her book Rowell captures the all-encompassing world of online fandom and juxtaposes it with all the fears and anxieties the first year of college brings. The book has received several starred reviews from "Publishers Weekly," "Booklist" and "School Library Journal."