Poetry often seems to be an art form firmly anchored in the past and in white masculinity: emerging poets are seemingly rare, many literature classes focus on long-dead white male poets and finding the poetry section in Barnes & Noble takes detective skills not usually possessed by someone who has spent their life degrading their eyesight by reading too much.
Recently, however, a resurgence of lauded poetry has prompted bookstores to feature tables stacked high with collections from contemporary poets, many of whom are women. These poets are helping to redefine both contemporary poetry and empowered femininity with nontraditional poetry collections that turn pain into artful sweetness.
1. "Bright Dead Things" by Ada Limón
A tribute to grief, love and the power of womanhood, "Bright Dead Things" is American writer Ada Limón's fourth poetry collection. Limón sees herself reflected in the magnitude of the world, and through the empowering comparisons she draws among nature, America and herself, she invites readers to join her in believing that an unimportant person can be as meaningful as all of history, or that a woman can have the heart of a winning racehorse beating in her chest.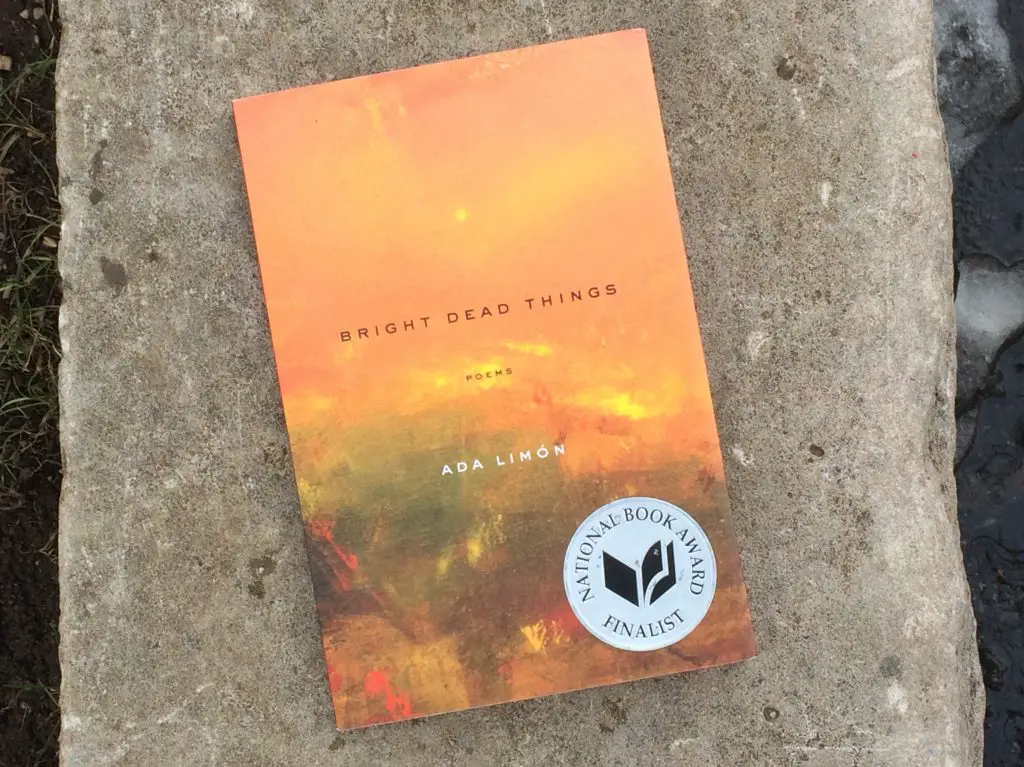 The collection's poems are divided into four unnamed sections. The first section translates little moments and thoughts into poignant verse; the second grapples with dying and life after death; the third journeys through loves gained, lost and revived; the fourth muses on race, belonging in the world and satisfaction with a mortal life.
Despite their clearly separate themes, each section of the book is tied to one another by Limón's talent of describing little wishful moments in her life, which makes the reader feel like her dreams and experiences were always their own. Throughout the collection, her writing reads more like beautifully sparse yet descriptive prose than poetry, flowing so smoothly and swiftly that it's almost astonishing to reach the end of each poem so quickly.
Focused on small memories that have become larger and more significant and symbolic in hindsight, "Bright Dead Things" distills the countless moments that make up a life into a hundred pages of gorgeously descriptive poetry, an endeavor to connect the disjointed pieces of life into something that makes sense.
2. "The Princess Saves Herself in This One" by Amanda Lovelace
The debut poetry collection, "The Princess Saves Herself in This One," from Amanda Lovelace, an American self-described poetess whose writing initially gained a large following on Tumblr, recounts Lovelace's journey from a "bookmad" child obsessed with fairy tales to a woman using her words both to fight and to make peace with herself. Divided into four sections, "The Princess," "The Damsel," "The Queen" and "You," the poems tell a simultaneously heart-wrenching and comforting story of growth—they transform snippets of childhood stories and old traumas into verse, describe a trust falling into love and offer the reader reassurances that difficult times will improve.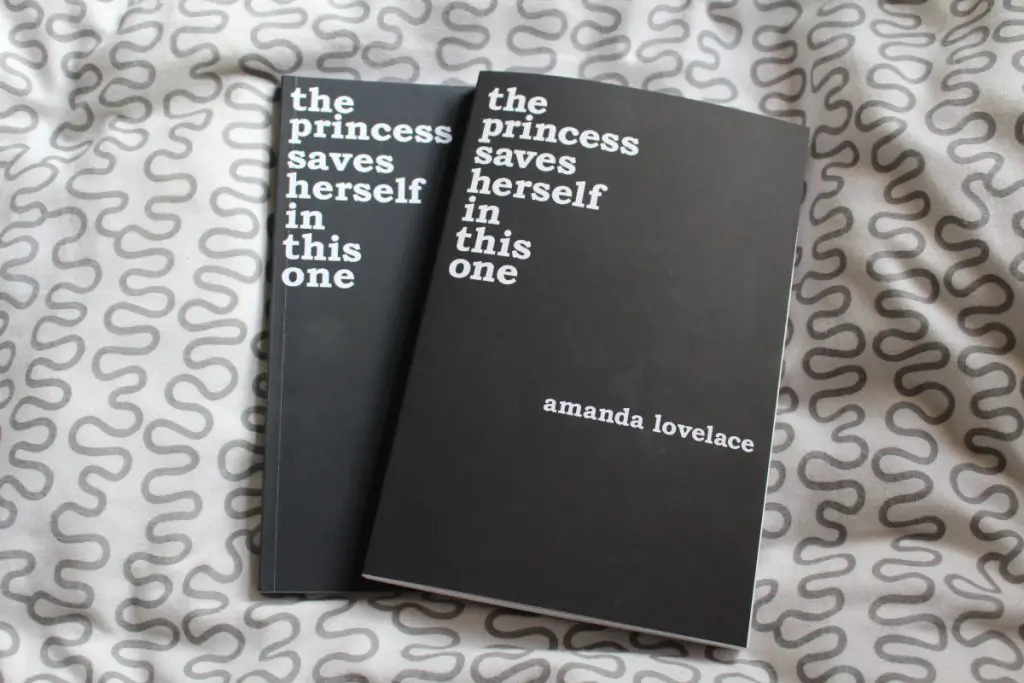 Using the tropes of fairy tale women to describe her growth from an imaginative child to a helpless young girl to a powerful yet still growing woman, Lovelace uses the first three sections of the book to retrace the steps of an ongoing journey to safety and contentment.
In the final section, "You," Lovelace addresses her readers, extracting every way she has learned to cope with difficulties into poems that read like soothing mantras, assuring the reader of better times ahead and of slow but certain growth from a damsel to a queen.
Written in all lowercase and interrupted by frequent line breaks and sparse punctuation, the poems of "The Princess Saves Herself in This One" flow like a stream of memory, accompanying the reader through stories of tragedies and travails, falling in and out of love and finally healing, rising to a place of security and reaching down to help others up.
3. "Milk and Honey" by Rupi Kaur
The poetry paired with beautifully simple and clumsy sketches mirrors the journey of confusion, uncertainty and self-discovery that Canadian poet Rupi Kaur recounts in her debut, a beautifully heart-wrenching collection of poems and prose.
Written in lowercase with far more line breaks than punctuation marks, the poems shine on the simplicity of their formatting, which is similar to that in "The Princess Saves Herself in This One," but with a different effect: rather than a stream of consciousness, the book feels like a series of bare-bones confessions, a result of years of paring down painful memories until they become digestible and comprehensible both to Kaur and to her readers.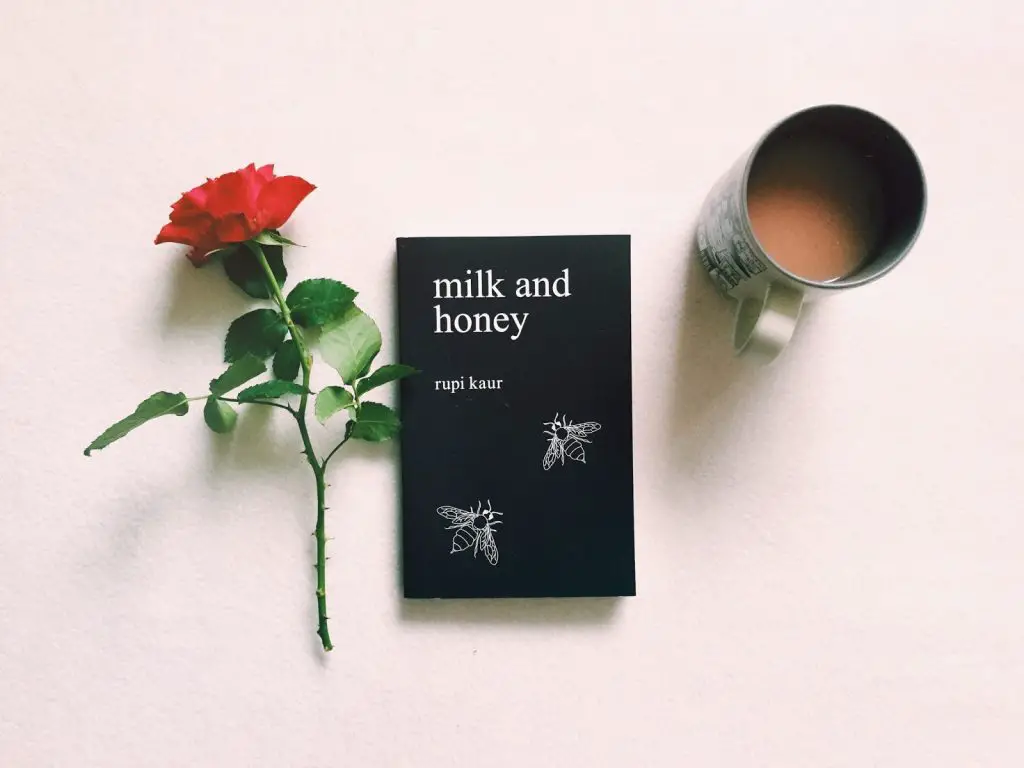 This book, like the previous two, is divided into four chapters: "The Hurting," "The Loving," "The Breaking" and "The Healing." Kaur weaves a lifetime of learning about healthy and unhealthy love, abuse, cultural standards, family, femininity and the worth of selfishness and self-love into these four parts, writing sharp poems that cut the reader deeply with their short, powerful lines.
Kaur starts her collection in a dark place full of pain, a beginning that makes her journey through loving and breaking into the lighter times of healing even more rewarding to read. Similar to the loving mantras offered in "The Princess Saves Herself in This One," the final section of "Milk and Honey" reassures the reader that life after trauma and grief will become sweeter and more bearable.
Limón, Lovelace and Kaur are three powerful poets who have transformed their unique experiences of common trials and triumphs into collections of nontraditional poems that turn pain into the art of what it is to live as a contemporary woman. While their books are beautiful tributes to surviving and flourishing after traumatic experiences, be warned of triggers to look out for in all three collections, including death, sexual assault, suicide, grief and self-harm. Reading about such difficult topics can be challenging, especially if you see your own experiences reflected and expressed in poem form. But poetry like Limón's, Lovelace's and Kaur's is important in showing that rising from a dark place is possible and that no woman is alone in the way she has experienced life, and their brand of empowering poems will hopefully continue to become more widely read and lauded in the future.