So, you're sitting in the local coffee shop with your almond milk latte. As the caffeine flows through your veins and the Wi-Fi connection stands strong, you wonder, "What could go wrong?" Just as you started to ride your high horse, a sudden wave of writer's block hits you.
Whether you're an experienced writer or an aspiring writer, all writers alike will come across the frustrating condition of writer's block, where you swear the creativity and inspiration within your brain just shuts down. How do you overcome this?
Well, continue sipping on that latte because caffeine gives you strength. After you've done that, pull out your phone and head to the podcast app. Then, you'll want to look up the following podcasts for writers.
You may be thinking, "Who the hell is Kelton Reid, and why should I listen to his podcast?" To answer your question, Reid is the vice president of multimedia production at Rainmaker Digital, an online service that specializes in SEO, social media marketing and web development.
Unlike other podcasts for writers, Reid's podcast titled "The Writer Files" focuses on the tendencies and processes of credible writers in order to help listeners work their way around the infamous writer's block. Every week, Reid talks with and interviews a different writer to get a glimpse into what their writing styles are and to give tips for those who struggle with finding their voice.
As an aspiring writer, you strive to create well-written content, but the truth of the matter is that not all of your work is going to be profound or even interesting.
In the episode "What's Your Productivity Type?" Reid converses with Bec Evans, founder of Prolifiko, a digital writing coach service. Evans suggests that scheduling in time to write is key, whether you feel inspired or not. It doesn't necessarily have to be every single day (although it is preferred), but it should be consistent because if you want to be a good writer, you have to practice.
At the end of the episode, Reid mentions an inspirational quote from bestselling author Jodi Picoult: "You can always edit a bad page. You can't edit a blank page." There you have it: write your heart out, even if it sucks.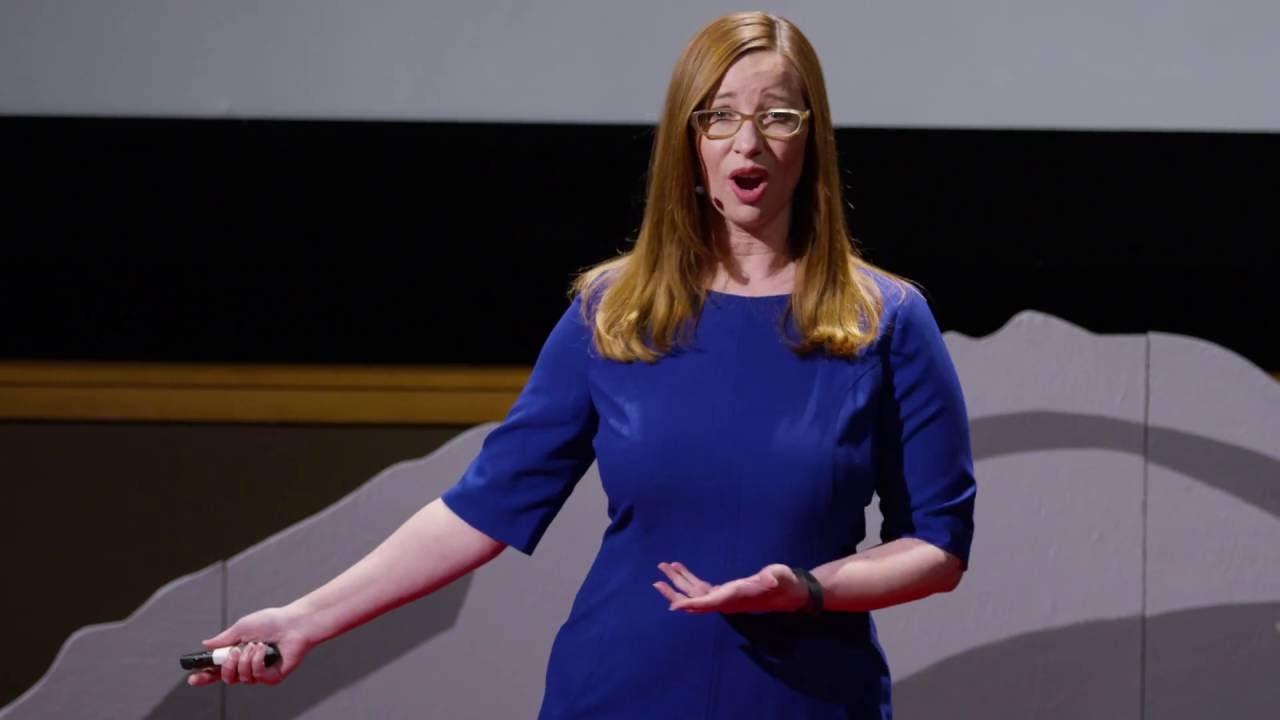 Whether you have ample experience writing or not, everyone can benefit from a grammar check. Fogarty has hosted over 600 episodes of her "Grammar Girl" podcast, where she talks about anything and everything grammar-related. Sounds like a writer's heaven to me.
In Episode 615, Fogarty answers a listener's question: "Is it possible for one adverb to modify multiple verbs?" Fogarty goes on to explain the ambiguity of specific sentences and how to depict what is implied. If you're a grammar nerd, this podcast is for you.
Even if you're not necessarily enticed by the thought of analyzing adverbs and idioms, this podcast is still for you. You are a writer, after all, and Fogarty will make sure you're not out here sounding like a fool in your written work.
Fogarty received a bachelor's degree in English from the University of Washington and a master's in biology from Stanford. She is currently a professor of journalism at the University of Nevada and is a former science writer.
In addition, although most podcasts for writers might go unnoticed, the "Grammar Girl" podcast has won the Best Education Podcast award multiple times, and Fogarty herself is an inductee in the Podcasting Hall of Fame. On top of that, she's been a guest on the "Oprah Winfrey Show" and the "Today Show." What I'm trying to say is she knows her shit.
You can look up your syntax questions all day on Google to find dissenting answers, but fear no more because you can fall back on the "Grammar Girl" podcast as your one stop shop for grammar.
As a best-selling author of five books, Jeff Goins truly hits the heart of that aspiring writer in you. Goins is an author, blogger, speaker and writing coach. In addition, he's created Tribe Writers, an online community for writers to receive one-on-one guidance from the creator himself.
"The Portfolio Life" is not just about writing for the sake of writing but also about how to find your audience or your "tribe," as Goins calls it.
You'll find tips all over the internet about finding your niche or "your thing" in order to be successful, but Goins suggests encompassing all of those "things" and running with it. Although you're running wild with all of your niches, Goins advises creating an intention, nonetheless.
In a recent episode titled "Writer's Roadmap: 12 Steps to Make a Living Writing," Goins claims that "good writing is not just about sharing your opinions with the world. It's about creating change in the reader."
"The Portfolio Life" covers a range of subjects from blogging to the importance of book cover design. It's essentially a writer's manifesto and marketing manager in one. If you're finding that motivation to write is sparse, listen to an episode of "The Portfolio Life" and that issue will be resolved.
After giving these podcasts for writers a listen, you'll ask, "'Writer's block' who?"