Morning class has let out and there's at least two hours until your next class, or school is done for the day and studying is in order. But where do students go? The local Starbucks or the small business coffee shop around the corner?
Love it or hate it, Starbucks is the go-to for most students. Not only is there one located every couple of blocks, but they're often down the street from a college, or have even infiltrated campus grounds. Smaller coffee shops are not far away from campus either and are usually down the street from "the coffee giant," but this just means a possibly longer walk or drive.
Here are the pros and cons of studying while sipping your coffee from a chain shop, such as Starbucks, versus an indie coffee shop.
Location:
Pros
Let's start with accessibility. Starbucks is everywhere with over 13,000 in the U.S. alone. As frequent as gas stations or stoplights, Starbucks can be found within at least 10 miles of any location, except maybe in the middle of nowhere. Because of this, it's easy to find the nearest one and set up camp for a couple of hours. The ones located on campus? Even better because there's no need to leave. Just make the journey there and find an outlet.
Most indie shops are solo stores, but this makes each one specific and often with a niche. Multiple coffee shop choices are frequent in any one area. Finding the right one could be a short walk around the block. The difference in shops is part of the appeal. Studying can turn into a fun "must-do" adventure to find the most interesting shop around. Some colleges may sell coffee from the local indie shop on campus as well.
Cons
Being everywhere does not leave much room for downsides. Except more Starbucks locations means less room and more competition for specialty coffee shops.
Smaller shops are solo stores, even if one shop is your favorite, you may not get the same experience down the street at another shop.
Power: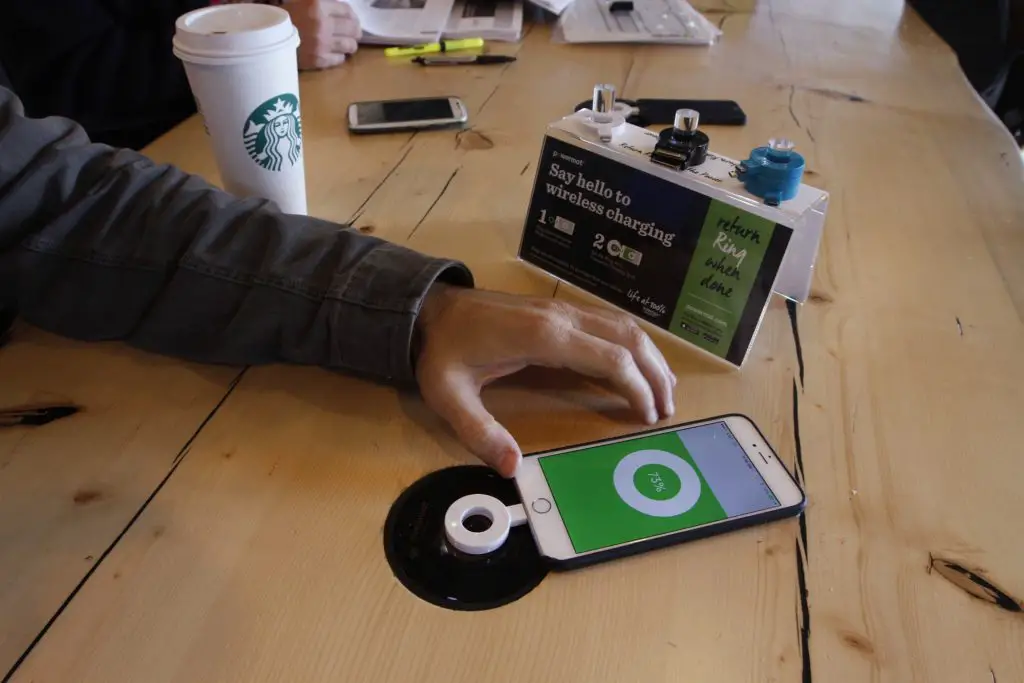 Pros
Starbucks' outlets and wireless charging are almost everywhere in their shops. Check under the tables and even between seats on the bases of their couches. There's likely an outlet to plug into as long as there is room to sit.
Indie shops are keen on having outlets near every seating arrangement available as well. Similar to Starbucks, this just means finding the right seat, even if it's not at your favorite glass coffee table.
Cons
More outlets than seating arrangements often means leaving personal belongings far away or next to strangers. With wireless phone charging at Starbucks, rings are often lost or missing or not evenly numbered. Patrons at the tables with the charging ports aren't always charging their phones, making the ports difficult to access.
Indie coffee shops are capable of having the same amount of outlets, but typically don't. For shops in unconventional buildings, such as ones built in houses, or other strange places, the outlets fall where they may. In this case, the seating arrangements typically outnumber the power source.
Speed:
Pros
Starbucks is tailored to serve fast coffee to go. Starbucks is big on making sure no one waits too long for their drink. Mobile order makes the wait virtually nonexistent if timed right, with a few setbacks. Hot and iced coffee is always on hand for a quick purchase. Most have a drive-thru option as well for those who don't have time to get off the car.
Indie shops are also focused on speed and want patrons to receive their coffee fix as soon as possible. The small coffee shop might take some extra time to create latte art in your cappuccino or hot chocolate and take special care to handcraft the espresso shot they're pouring. However, hot coffee is always on hand and iced coffee is quickly attainable as well.
Cons
The coffee giant made sure that their product is tailored for people on the go. Espresso comes from automated settings. Though set to pour the right shot, this means less care and handling from a barista. The interaction between customer and barista is short and speedy, and it's difficult to anticipate what the store inventory could be missing through an app. The drive-thru line, especially in the morning, is packed; this means the wait to go through the drive-thru is longer than the wait inside. Even then the wait inside is substantial.
Although the extra time and care to craft an espresso means you may have to wait in line, the quality and art is worth it. An indie coffee shop will most likely have the less popular but more exotic flavors such as Lavender to add to their lattes and coffees.
Variety: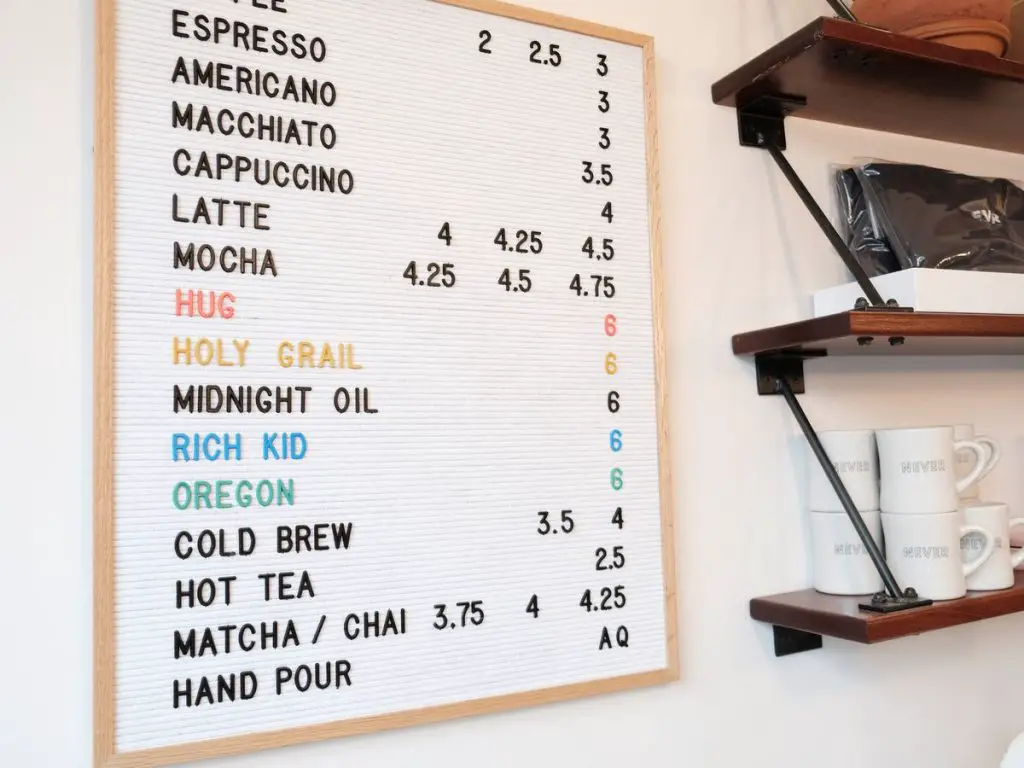 Pros
Starbucks doesn't just serve a simplified coffee shop menu. For those who need the variety, this is a good thing. From Frappucinos, to the not-so-official secret menu, to seasonal release drinks and Refreshers, Starbucks has enough to keep anyone happy. Every beverage size is made using specific recipes that are repeated for quality and consistency.
Indie shops provide variety between stores and specialties they provide. Some serve cleverly crafted twists on standard espresso beverages, and others keep it simple with a straight forward menu, giving the basic necessities of coffee fixes. The aesthetic and vibe of each indie coffee shop varies in order to stick out from the typical chain experience.
Cons
The Starbucks menu is often readjusted to include newer items and end up erasing some classics off the list, leaving the customer to assume the store isn't selling their favorite drink anymore. The menu frequently changes with the seasons and drinks are constantly being removed to make room for more. However, if the visit is study-focused and its cram time, it may not matter what's on the menu anyway. Just ask for an Americano and hope for the best.
A simplified menu can get old fast. Some creative drinks can become obscene and confusing. With passing that Chemistry course in mind, a Cookie Monster or Lavender latte might be the last thing students are worried about.
Wiggle room and aesthetic:
Pros
Most Starbucks locations are roomy. Typically there's plenty of tables or counter space with plenty of chairs and room, so the table turn over rate can be within an hour or two. With larger tables, groups can meet to collaborate on school assignments or meet to discuss work. Starbucks likes to maintain a sleek and modern style that is almost exactly the same as their other stores across the board, providing familiarity. However, some locations can get creative and use influence from the area they are in.
Indie coffee shops can vary in size and aesthetic, which adds to their appeal. Coffee shops focus on themes. From the in-your-face punk coffee shops to the ones built in houses instead of normal buildings, the theme and aesthetic varies. Larger shops will have bigger tables and meeting areas, making them ideal for a lunch break or a group project meet-up.
Cons
Starbucks might be large, but they are almost always packed full of students with the same goal, or patrons looking for some free Wi-Fi. With limited seating and outlets, you could be waiting thirty minutes to multiple hours waiting for a decent spot to open up. With a crowd comes loud noise, and studying without headphones makes this a huge distraction.
Indie coffee shops themes and aesthetic might not suit study-mode either. Just like Starbucks, a lesser known shop will also fill up quickly. Unless you arrive early to set up camp, finding a spot could be time consuming and could eat away at valuable book cramming.
No matter which coffee shop is the perfect spot for you, students will never be without a caffeine fix at either. Consider the best options per study session and maybe mix it up every now and then. Chose the next coffee shop visit wisely, and fast, before it fills up.