Surrounded by a burnt orange sky and covered in multicolor Egyptian beads, Nicki Minaj holds a distant, yet confident gaze into the future on the cover of her fourth studio album, "Queen," which is set to release August 10.
Though she's seductively poised on a tree branch, Minaj's royalty supersedes the sex appeal that's evident throughout her lyrics and routinely enthralls fans. The 35-year-old rapper is determined to reclaim her throne and solidify her legacy in hip-hop, but what can listeners expect from the 19-track album?
Nicki Minaj vs. Cardi B
In recent weeks, lyrical spats between Drake and Pusha T and brewing violence between Tekashi 6ix9ine and Chief Keef confirmed that rap beef is always on the menu. Unsurprisingly then, Cardi B's rise to stardom — one bloody shoe at a time — has prompted both media and fans to pit her against Minaj.
For the most part, the issues between the two rappers have been ambiguous, often associated with one or two-line statements in songs and later quelled through social media or interviews. Although Minaj was seen dancing to "Bodak Yellow" amidst its initial buzz, one of the first supposed jabs in the rap beef was her lyrics in "No Flag": "I heard these labels are trying to make another me / Everything you're getting little hoe is because of me." However, she later tweeted that the line was not about Cardi B.
In an August 2017 performance, Cardi B put on the fighting gloves when she claimed that an unknown woman never liked her and suddenly wanted to become friends. She then proceeded to rap: "Can you stop with all the subs? Bitch I ain't Jared" in her verse on G-Eazy's song, "No Limit" that was released in September.
She later contradicted both developments in interviews at the MTV Video Music Awards and The Breakfast Club, a popular morning radio show based in New York. Cardi B explained that she intends to focus on her music and money and denies insulting Minaj.
The series of exchanges reached their climax in October 2017, when both rappers were featured on the Migos song, "Motorsport."
It was the collaboration that everyone was clamoring for. However, controversy quickly arose when Cardi B stated that Minaj's final verse was different than the one she heard, a comment that hurt and disappointed Minaj.
Most recently, the female MCs were photographed having a conversation at the Met Gala in May, which Cardi claimed allowed them to resolve the misunderstanding, without revealing too many details.
Considering Minaj has been working on "Queen" since December, I cannot help but wonder whether she will spit a few bars in Cardi's direction. After all, she didn't hesitate to meet Lil' Kim and Remy Ma's challenges with a maniacal laugh and cleverly crafted bars that emphasized her album sales. Nonetheless, Minaj is more multifaceted than the trivialities that make up rap beefs.
There's a possibility that she may use the alleged Cardi B feud to address a larger question: Why does the music industry encourage female rappers to be enemies? Is their presence so limited that the industry only creates space for one dominant force? "I feel like people just want the drama because it's entertaining," Cardi told Complex Magazine. Minaj shared these sentiments via Twitter, stating, "They don't do this to male M.C.'s."
"They don't do this to male M.C.'s." –@NICKIMINAJ https://t.co/5bcmh2yDn9

— No Proof (@NoProofNews) April 5, 2018
"Everybody's Doing That Shit"
Minaj's last album, "The Pinkprint," topped the charts in 2014, leaving fans hungry for new sounds and content over the last four years. When the artist took a five-month hiatus from social media to focus on the album, anticipation only grew.
In an interview with Elle Magazine, Minaj made it clear that "Queen" will not blindly surrender to trends, such as trap music, that have hijacked the rap game and frankly become boring. She explains that even New York rappers have adopted trap music, choosing to rap like Southern artists because that's the path to success in today's culture. Minaj, on the other hand, will not trade in the classic boom bap for trap music's triple hi-hats, loud kicks and snappy snares. "It has to be '80s," she told her producer, J. Reid, when they began the project.
While critics may spew their contentions about Minaj's content and image, her perspective on trap music is refreshing. There's no denying that the sub-genre has a bold beat that produces an involuntary shoulder bounce and a series of inverted facial expressions you didn't know you could make. Trap music is turn-up music, an elixir of the tracks that make the club worthwhile and the ones that nearly blow out your car's speakers.
However, it's also drowning listeners in mainstream music. Lyricism is losing its value, and the focus has shifted to a catchy hook and chorus that is supported by the signature beat. Minaj's commitment to an '80s sound may open the channels for verses of unparalleled substance among this year's releases. A basic boom bap places the words center-stage, leaving little room for distractions, mediocrity and subpar bars.
With Minaj already calling "Queen" "the best album of the year" and her "greatest work to date," it is evident that the New Yorker is up for the task and not scared to go against the grain.
Queen Minus a King
A caramel Barbie never without a Ken by her side, Minaj has been in a relationship for most of her career.
She dated Safaree Samuels, her former hype man and a co-writer on some of her songs, for 12 years. Shortly after they broke up, Minaj began a two-year relationship with Philadelphia rapper, Meek Mill, which ended last fall.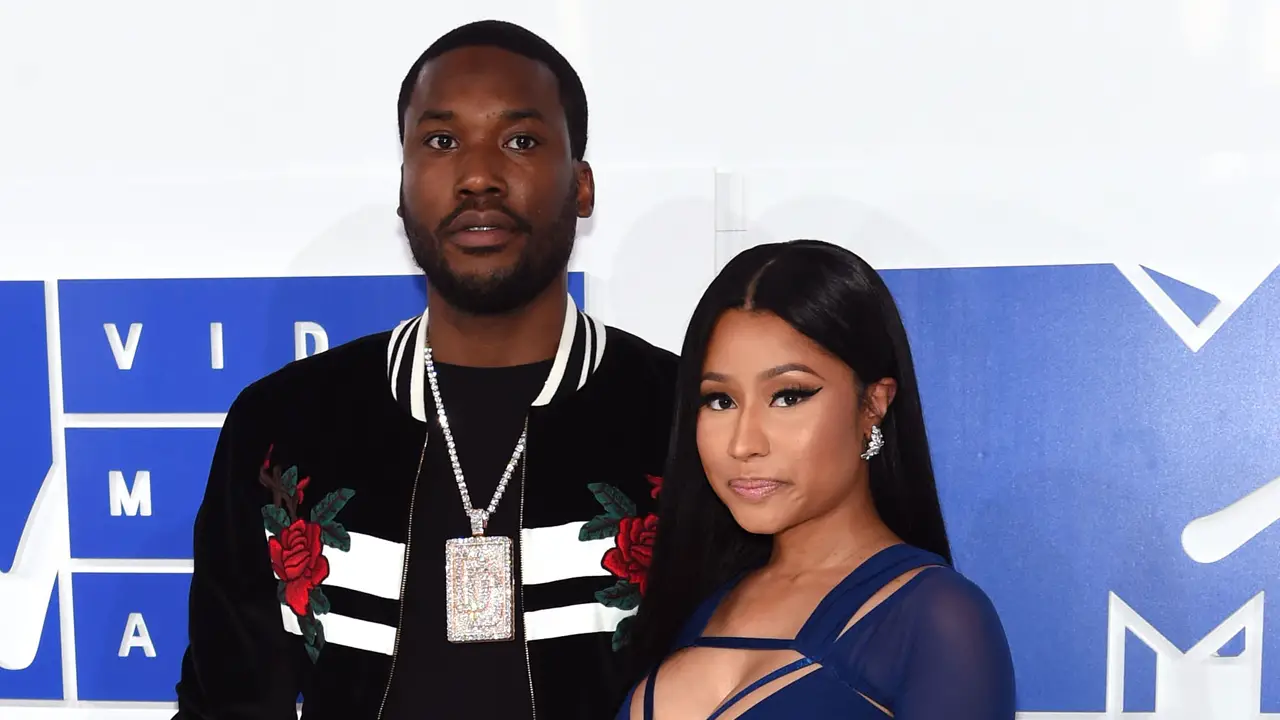 Now single for the first time in 20 years, the 35-year-old rapper believes she has experienced more spiritual growth in the last six months of her life than in the last eight years. "I went through a moment where I got to know myself again, and then I went through a moment where I got to know myself as the rapper. And then I locked [myself] in the studio, and I didn't want to leave," Minaj confessed to Elle Magazine.
She continued to elaborate on her emotional transition, revealing that, at one point, she started to doubt herself. She had to rediscover how to sleep, eat and live alone. When Minaj realized that life's seemingly small moments did not have to be accompanied by a boyfriend, her soul was recharged, and her self-awareness increased exponentially.
Most people will agree that Minaj's provocative giggle, voluptuous figure and generous assets make her a modern sex-symbol. Nevertheless, "Queen" will surprisingly include raps about abstaining from sex. "I love being sexy; I'm never gonna stop being an exhibitionist," Minaj clarified, but her album will emphasize that it is also "okay to keep your legs closed."
The new chapter of Minaj's life promises to reveal a new side of the rapper, which would diversify the material of "Queen." By being newly single and getting reacquainted with both Onika, her birth name, and Nicki, Minaj can shed the façade that often defines fame and invite listeners on a journey of empowerment and self-discovery that they can relate to.
Minaj is trying to figure it all out — like many of us — and her upcoming body of work may present her at her most vulnerable. Furthermore, exploring the duality of sex appeal and abstinence has the potential to make a bold statement about the female experience, especially with the momentum of the #MeToo movement.
Just a Peek
Although "Queen" is just two months away, Minaj released three songs to temporarily quench fans' thirst: "Rich Sex" (feat. Lil Wayne), "Bed" (feat. Ariana Grande) and "Chun-Li."
In "Rich Sex," she spouts vulgarities that her longtime fans are sure to appreciate and reminds ladies that "It ain't such a thing as broke and handsome." "Chun-Li" offers the New York grit that characterizes her roots as she sarcastically raps that the industry is painting her out to be the "bad guy." Lastly, "Bed" contains the sultry singing voice that she can never neglect.
Listeners can find this pattern on Minaj's previous albums, but the addition of a new rival, music's current climate and her personal struggles create a geyser of inspiration eager to explode on the remaining 16 tracks.
That's the beauty of following an artist over the years: listeners have the opportunity to witness their creative growth. Much like the Barbz saw Minaj trade in her wild wigs and skittle-colored wardrobe for a more sleek and polished look, "Queen" may be their front row seat to a potentially transformative era of her career.