An unlikely friendship has sprouted between two iconic performers, and it may just be the best thing since sliced bread. America's sweetheart and one of the "baddest b*tches" in the rap game have been sharing pictures of the two of them together on Instagram and have established a relationship that seems to dive much deeper than their music.
Ariana Grande and Nicki Minaj undoubtedly make a dynamite pair both in and out of the recording studio. The two have recently dropped their new single, "Bed," and it's the perfect mixture of their sweet and spicy personalities.
Nicki Minaj ft. Ariana Grande - Bed (Music Video Snippet)
The track is a delicious blend of Ariana's adorable charm and Nicki's no-nonsense flow. The tropical yet sexy sound of the song delivers a prime example of what two creative and powerful women can create together.
Listeners will love its easy and intimate beat as both artists' talents shine equally throughout. The duo has expressed how proud and happy they are to have worked together on something so meaningful through their countless Instagram posts announcing the release of the single. With captions like "I love you forever and ever" and "ugh we so CUTE tho," it's clear that these two women want nothing more than to build each other up.
After their unforgettable 2016 collab, "Side to Side," the stars have continued to let their friendship bloom into a huge success both on and off the music scene. In one interview with TMZ following the Manchester bombing at an Ariana Grande concert, Nicki said of her counterpart, "Ariana's my sister. I love her and I love the people of the UK."
Ariana Grande ft. Nicki Minaj - Side To Side (Official Video) ft. Nicki Minaj
Ariana exudes the same compassion towards Nicki and has stated in interviews that Nicki is a good friend who helps her make great music. She has also used the term "girl power" when describing their relationship.
The chemistry shared between the two-woman team during performances is something out of a fairy tale. Their confident personalities blend together in the best way and they seem to feed off each other's successes. With Nicki's hardcore-yet-flirty style and Ariana's silky sweet voice, every song they have released together has undeniably been a banger.
In a cutthroat business where artists are constantly dragging others for their own benefit, Ariana and Nicki have demonstrated a refreshing new take in the world of A-list celebrities. Whereas people like Taylor Swift and Kanye West use their social media platforms to smack talk, Ariana and Nicki spread nothing but positivity and love for one another and all their followers.
In a recent tweet from Nicki, she explains how she had been stuck in one part of "Bed" for a year, but with the creative help of her partner she was able to get out of the rut and deliver a song that was better than she imagined: "[Ariana] added all these beautiful harmonies and runs. Never over does it. Just ALWAYS gets it right. I fell in love. I called her screaming."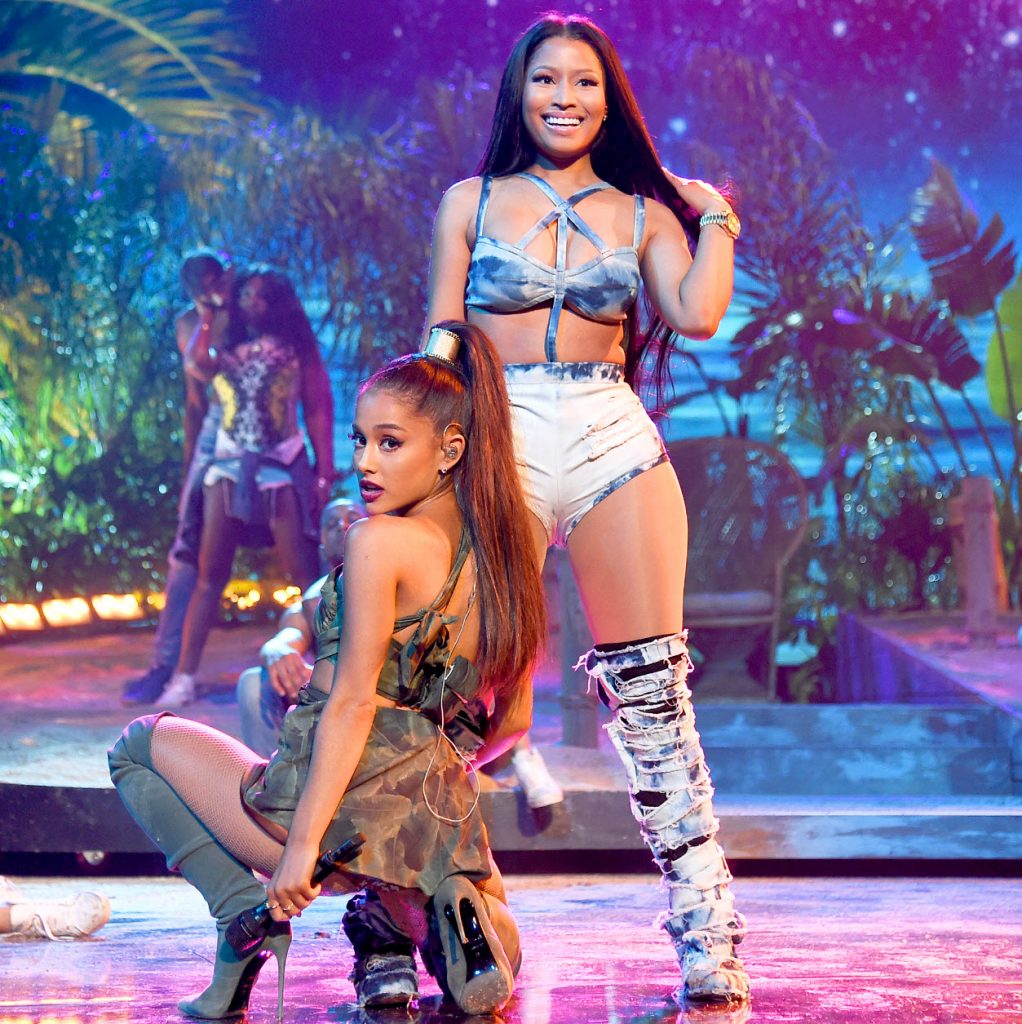 Even individually, Ariana and Nicki use their powerful positions to do good in the world. After the bombing in Manchester, Ariana was able to raise almost $25 million during her One Love Manchester concert, donating everything to the families who had been affected.
Minaj has geared her funds towards college students in need who exhibited academic excellence. In 2017, Nicki hosted a contest on Twitter in which she ended up paying all educational expenses for over twenty college students.
There's no doubt that these two stars have big hearts and want to use their fame to aid those in need. This kindness only thrives when they're in the same room or asked about one another, never once bashing or criticizing the other.
Their love doesn't stop there; Nicki and Ariana have been advocates for all women throughout their journey to fame. They have no problem squashing any negativity circulating in the media, no matter who or what it's about.
Ariana has spoken out numerous times about body-shaming, slut-shaming and sexism. She refuses to let anyone suffer because of a nasty, irrelevant opinion. When asked in an interview with Power 106 if she would rather live without her phone or makeup, Grande was quick to ridicule how ludicrous that question was: "Is this what you think girls have trouble choosing between? Is this men assuming that that's what girls would have to choose between?"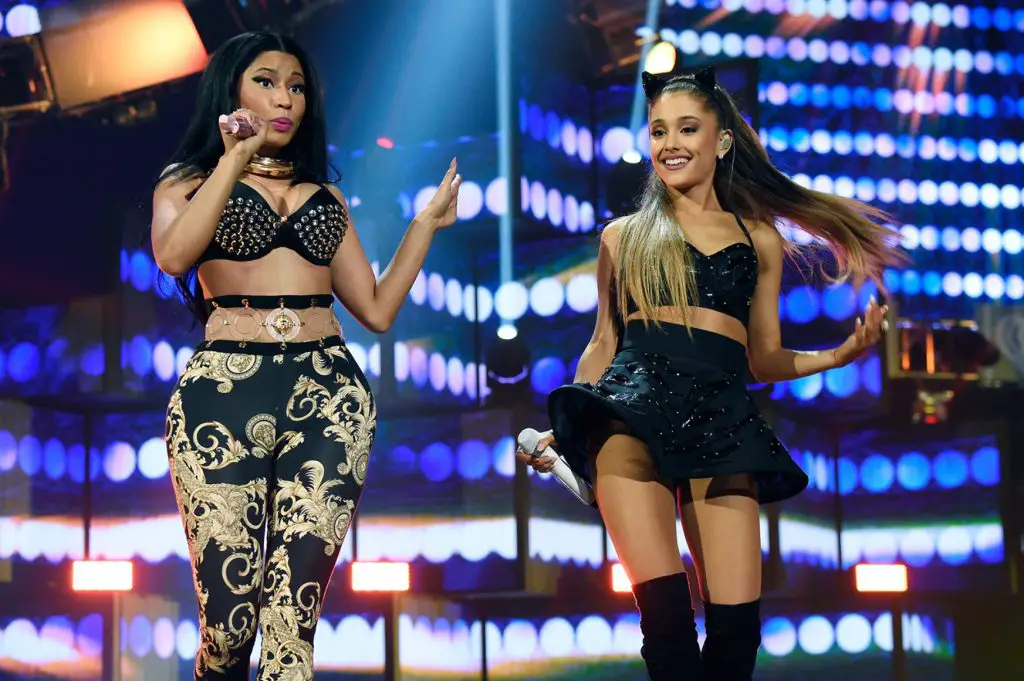 As for Nicki, well, she is the epitome of female power. She pushes the agenda for female sexuality and always keeps the public on their toes. She has questioned why male rappers can explicitly showcase their use of drugs and love for strippers, but a female can't utter a word about their sexuality without judgement. She empowers all women to embrace who they are and to never feel ashamed for putting their sexual desires on display.
Though seemingly different styles and music genres, these two ladies demonstrate the true meaning of friendship. They absolutely adore each other for everything each one represents and encourage all women to unite and uplift one another.
The sisterhood these two share is one takeaway that Hollywood got right. Despite constant scandals, lies, cover-ups and break-ups in the music industry, this bond is one that is here to stay.