In 2014, Mitski Miyawaki burst onto the indie rock radar with "Bury Me At Makeout Creek," a collection of powerhouse folk-rock songs about adulthood and the frustrations that come with it, rendered in shockingly violent terms. Though it was her third studio album (she created the first two as a music composition student at SUNY Purchase), it was her breakthrough.
By 2016, when her second album "Puberty 2" was released, Mitski was modern rock royalty. A collection of unhinged, guitar-driven meditations on her complicated relationship with happiness, the record was confessional to the point of emotional goriness and became a staple of 2016 best-of lists.
Then, just when everyone thought they'd found the next great female rock star, Mitski made a pop album. But don't worry: Even though "Be The Cowboy" doesn't sound much like her two previous albums, Mitski's latest still contains the lyricism and painful honesty that made them so exciting. This time, instead of laying out her thoughts on adulthood and anxiety, she brings her singular voice to the most cliched and well-worn musical subject — love.
Love songs are meant to be relatable, but they tend to only express the least common denominator feelings to achieve that. One person loves another, that person doesn't love them, they both love each other, etc. But everyone knows there is more to love and intimacy than that — there's fear, heartache, frustration, self-loathing, confusion, joy.
In "Be The Cowboy," Mitski delights in elucidating these commonly felt yet oft-overlooked elements of love. She expresses them with such force that it can feel overwhelming at times, like a rush of teenage hormones and angst injected directly through your headphones.
In most love songs, the peaks and valleys of relationships are airbrushed out into one smooth picture, just relatable enough to register with everyone but never honest enough to feel quite true. "Be The Cowboy" explores love with the wrinkles fully showing, zoomed in so close that every tiny striation feels monumental.
But don't expect a tell-all about Miyawaki's dating life — Mitski seems more removed from the subject matter than in previous albums, seeming to examine love from afar through fictional narratives. She appears less comfortable clawing her guts out to the audience, preferring to slip into characters — in one song, she sings as a happily married woman, while in another she just got dumped — to explore her own tangled and conflicting views.
Slipping into alternate identities to explore the most intimate subjects is a key aspect of this album: The title itself already reminds her to put on a performance and become a stereotype of swagger, confidence and distinctly American masculinity. In an interview with GQ, Miyawaki discussed the choice of title.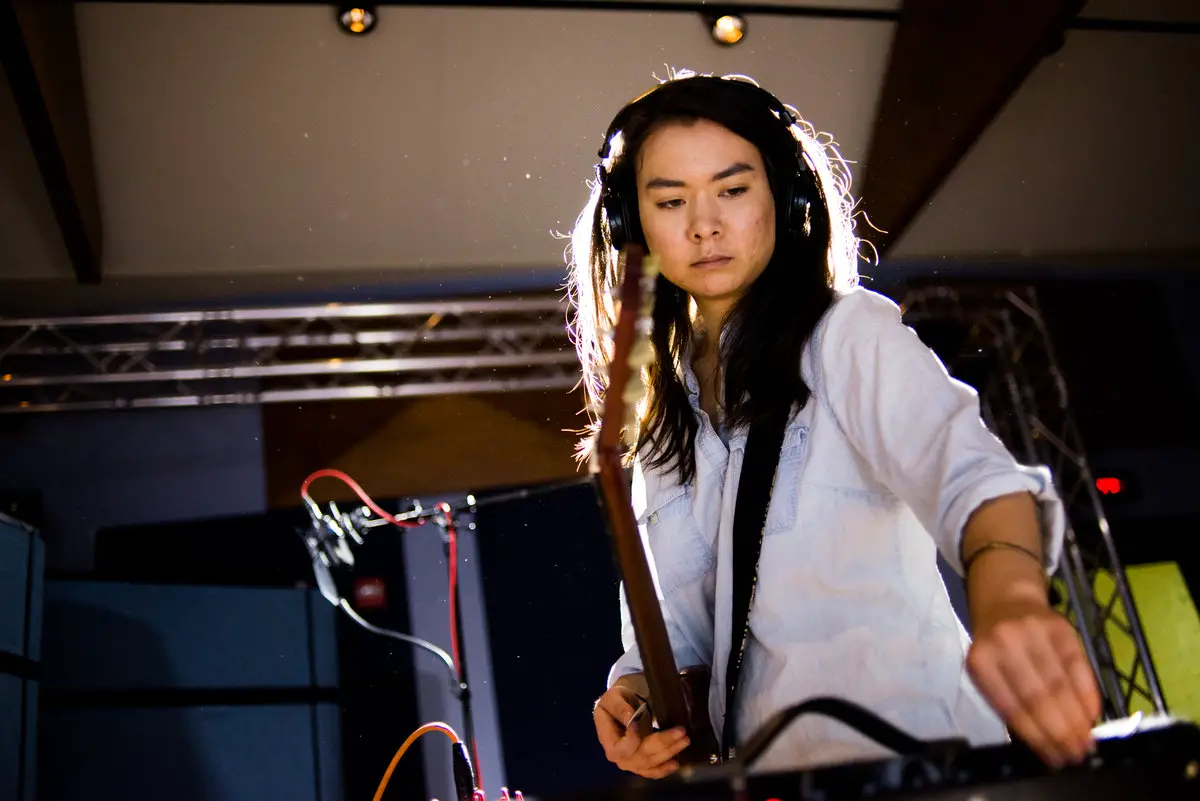 "In my daily life I tend to be the quintessential Asian woman," she said, "so I thought, 'What if I was a tough white cowboy?'" Though her chosen points of view on the album seem to be universally female, struggling with stereotypically female anxieties, they all strive for the swagger and give-no-fucks attitude of a Clint Eastwood hero. "In cowboy movies they're destroying a town but they're the hero. I'm entitled to these things," she told GQ.
Mitski still has the raw emotionality exhibited in "Puberty 2," but it feels more calculated and guarded as she switches out the fuzzed-out rock sounds of the 2016 album for pop synthesizers and guitar lines. She somehow manages to sound punk as hell even without doubled vocals and grinding guitars, as her acrobatic voice whelps and wails with such intensity that the lighter-sounding production only heightens the effect.
A good example of this is in the leading single, "Nobody," which features a lilting chorus of "nobody, nobody, nobody," over a slick disco beat, the word repeated enough times to make the listener feel uneasy. Eventually, it sounds like Mitski murmuring the word, rocking in a fetal position during a mental breakdown as the easy-listening backing track encroaches in on her. Where the rock palette of "Puberty 2" gave Mitski's gut-punching lyrics an outlet, the pop production on this album feels like entrapment.
"Washing Machine Heart" is the most unexpected track on the album, starting with a stomp and clap rhythm section and carrying through into an uptempo, slightly manic tune about never feeling truly loved in a relationship. The synth-heavy, bouncy instrumentals almost hide some deeply sad lyrics about unrequited love and feeling the need to change for someone supposed to love unconditionally.
Another standout is "Lonesome Love," an Americana-flavored folk tune about meeting up with an unsatisfying rendezvous with an ex-lover. It features some of the most cutting lyrics on the album, with "nobody butters me up like you, and nobody fucks me like me" laid over a lazy folk guitar with sinister stabs of distortion popping in at strange intervals.
Mitski's background in composition really comes through in moments like this, when strange, ugly sounds interrupt otherwise pretty melodies. She is clearly more than capable of making straightforward, gorgeous pop music with soaring choruses and arena-worthy hooks, but she doesn't want to make music like that.
The album is short, clocking in at only 32 minutes for 14 songs, and few of the songs pass the 2:30 mark or follow a standard verse-chorus structure. They feel less like pop songs and more like intense, cathartic late-night journal entries set to music. And just as those emotional purges make little sense in the morning, this set of songs doesn't really line up into a specific story or worldview.
Sometimes Mitski complains of feeling unlovable, and sometimes she talks about no partner being enough for her. She is inconsistent in her point of view, but honestly, who among us is consistent in our feelings about love? One thing that Mitski reliably delivers is the intensity of every emotion she inhabits, as fickle as they seem to be.