Amidst the ongoing #MeToo movement, the popularity of "The Handmaid's Tale" and the presence of slut-shaming on reality shows like "Love Island," it's easy to feel disheartened about how society views women.
To adjust your worldview for the better, women are taking to the recording studio to help you feel less alone, gain confidence and laugh. These are the feminist podcasts embracing women's sexuality to make slut-shaming a thing of the past.
1. "Guys We F****d" with Corinne Fisher and Krystyna Hutchinson
"Guys We F****d: The Anti Slut-Shaming Podcast" features comedy duo Corinne Fisher and Krystyna Hutchinson talking all things sexual, including interviews with the men they've slept with. From the get-go, these two crush sexual taboos and promote a sex-positive environment by being incredibly open about their own sex lives.
When not interviewing former flings, they talk to comedians, porn stars and anti slut-shaming activists like Amber Rose. Beyond sharing their hilariously honest personal experiences, the podcast also covers more sensitive topics about sexual assault, abuse and confusion.
Along with their podcast, Corinne and Krystyna perform comedy stand-up under their stage name Sorry About Last Night and wrote a book together called "F*cked: Being Sexually Explorative and Self-Confident in a World That's Screwed." If you have ever felt ashamed of your sexuality, these girls will encourage you to embrace your wild side.
2. "Don't Blame Me" with Meghan Rienks
"Don't Blame Me," hosted by actress and content creator Meghan Rienks, offers advice to anonymous callers on a wide range of issues. The title of her podcast doubles as a disclaimer and Rienks admits she is no professional.
Even so, her advice is often intelligent, empathetic and thoughtful as she helps callers get through struggles with relationships, family tension and friend drama. A guest willing to offer up their own personal expertise accompanies Rienks in each episode. So far, Christine Sydelko, Jarrett Sleeper, Grace Helbig and Alexis Waters have joined in on the fun.
At least once per episode, a caller will ask for advice on something regarding their sex life. Rienks consistently promotes the idea that women (and men) can do whatever they want when it comes to sexual exploration, as long as they feel comfortable, follow their own desires and don't hurt anyone else.
Callers have asked for help with fulfilling fantasies, overcoming assault and reigniting their sex life after their husband tears his penis. Meghan Rienks never slut-shames — but don't blame her if the advice backfires.
3. "The Brain Candy Podcast" with Susie Meister and Sarah Rice
Hosted by two former reality stars, "The Brain Candy Podcast" covers nearly everything, but mostly highlights topics that relate to psychology, religion and feminism. Susie Meister's strict upbringing and doctorate in religious studies juxtaposes her more fun-loving co-host Sarah Rice, currently pursuing a Master's Degree in Marriage and Family Therapy.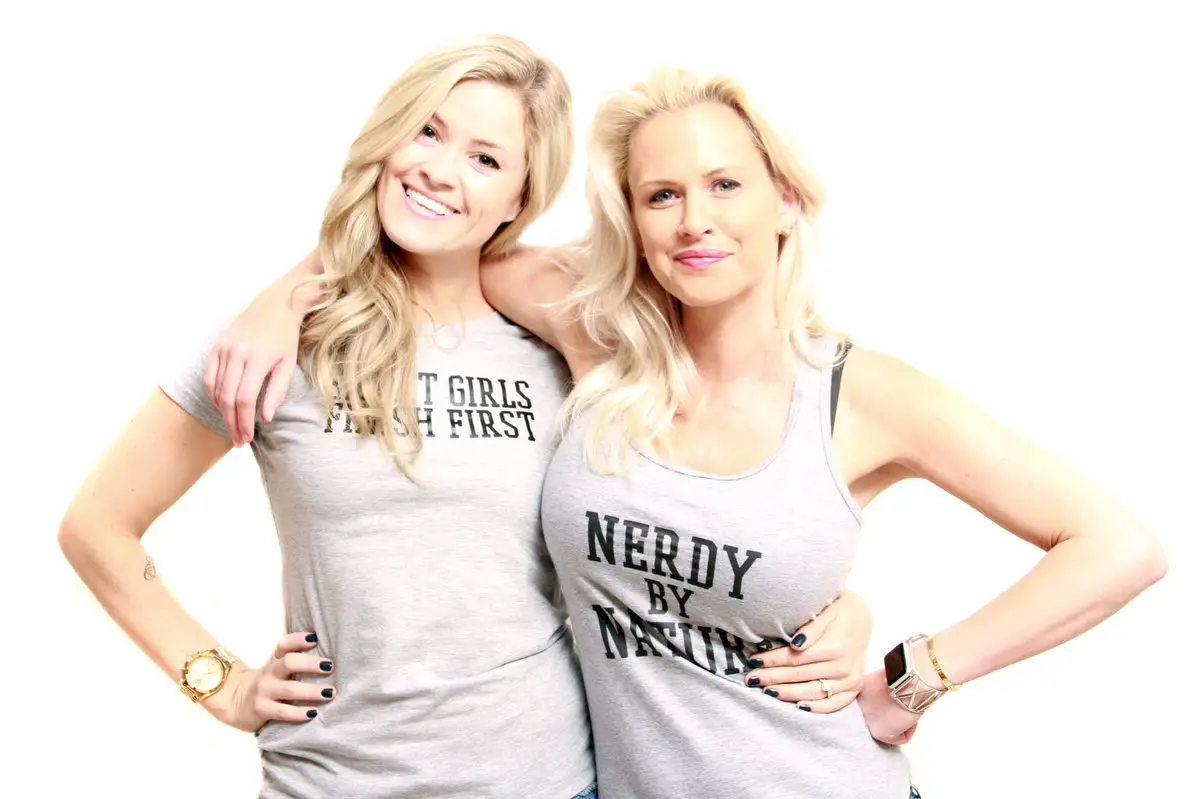 The news stories they discuss reflect their individual academic interests, but they carefully balance their personal opinions with trustworthy cited sources. While the podcast does not always center on women's sexuality specifically, the support Susie and Sarah show women is undeniable.
Throughout their hundreds of episodes, they have discussed women's orgasms, the power of pole dancing and unusual fetishes. Rice is open about her journey trying to conceive with her husband, as well as her recent miscarriage.
Meister openly talks about her husband and son, and even her regrets back when she was on "The Challenge" for slut-shaming her rival Tonya Cooling. Both ladies use their past experiences to work on bettering the world for women today.
4. "2 Dope Queens"
Phoebe Robinson and Jessica Williams of "2 Dope Queens" use their intelligence, comedic genius and friendship to perform one of the most entertaining live comedy shows out there. Along with listening to the original podcast version of their shows, you can now see their four-part comedy special on HBO.
In each episode, these girls invite their favorite comedians to join them in telling stories about New York City, race, hairstyles and sexuality. Their podcast wasn't created with the intention of being female-focused but is inclusive by nature and sneaks in political commentary between the lines of light-hearted humor. Jokes about sex toys, hookups and celebrity fantasies help normalize women's sexuality without confronting subjects like slut-shaming head on.
Jessica Williams spent four years gaining recognition as the youngest correspondent on "The Daily Show" and has played multiple roles in other television shows and films. Her co-host Phoebe Robinson has also made many television appearances and debuted her book "You Can't Touch My Hair (And Other Things I Still Have to Explain)" in 2016.
Robinson also has her own solo podcast called "Sooo Many White Guys," produced by Broad City's Ilana Glazer and created as a response to the predominance of white male comedians. This podcast, like "2 Dope Queens" shines the spotlight specifically on women of color in the LGBTQ community.
5. "Banging Book Club"
"Banging Book Club" is a literature podcast hosted by of three UK-based friends: Hannah Witton, Leena Norms and Lucy Moon. The three women decided to read a book about sex and gender once a month and welcome their listeners to join them. In each episode they cover the best and worst parts of each novel and incorporate their own sexual experiences into the discussion.
Fiction, non-fiction, educational, political, humorous and classic novels are all fair game in the podcast's monthly picks, which so far have included "I Love Dick," "Testosterone Rex," "The Virgin Suicides" and Hannah Witton's own novel, "Doing It!: Let's Talk About Sex." In 2016 Witton earned recognition by BBC's 100 Women campaign for her YouTube videos helping women with sexual health and showed interest in sexual history since college.
Needless to say, "Banging Book Club" embraces sexuality and fights to normalize it for all genders. Start reading "He's Just Not That Into You" to get ready for next month's episode.
Whether your taste in podcasts is scientific, opinionated, sensitive or hysterical, one of these female-hosted podcasts ought to help you feel more respect as a woman or respectful as a man. As if these podcasters aren't proof enough, women are bad ass bitches regardless of what they choose to do in the bedroom.