No New Tricks
The master of making the same song fifty different ways has done it again, and you're going to love it.
By Yoni Yardeni, Pierce College
---
Ever since his debut LP, "2," Mac DeMarco's solo career has been in the limelight.
His woozy sophomore album, "Salad Days," was critically acclaimed upon its release in 2014, and now, "This Old Dog," the goofy Canadian's third LP, shows a side of him that hadn't been exposed yet, one in which he embraces his maturation as a person and shows his growth as a songwriter. Despite the changes to his approach, the newest album continues to demonstrate his signature lazy, indie sound.
The work starts off sunny and smooth with "My Old Man," with Mac offering the insight that he sees a reflection of his father when he looks in the mirror. The mood shifts entirely as it transitions to the title track, "This Old Dog," a dazed, emotional cut expressing grief about aging and losing his love interest. Later, carrying on in the melancholy mood, comes "For the First Time," a dizzying ode to his former girl, in which DeMarco seems to be in a state of denial about her leaving him, singing, "No, I know she's coming home soon/There are times I find it hard to feel that way," over the whirly, gloomy synths.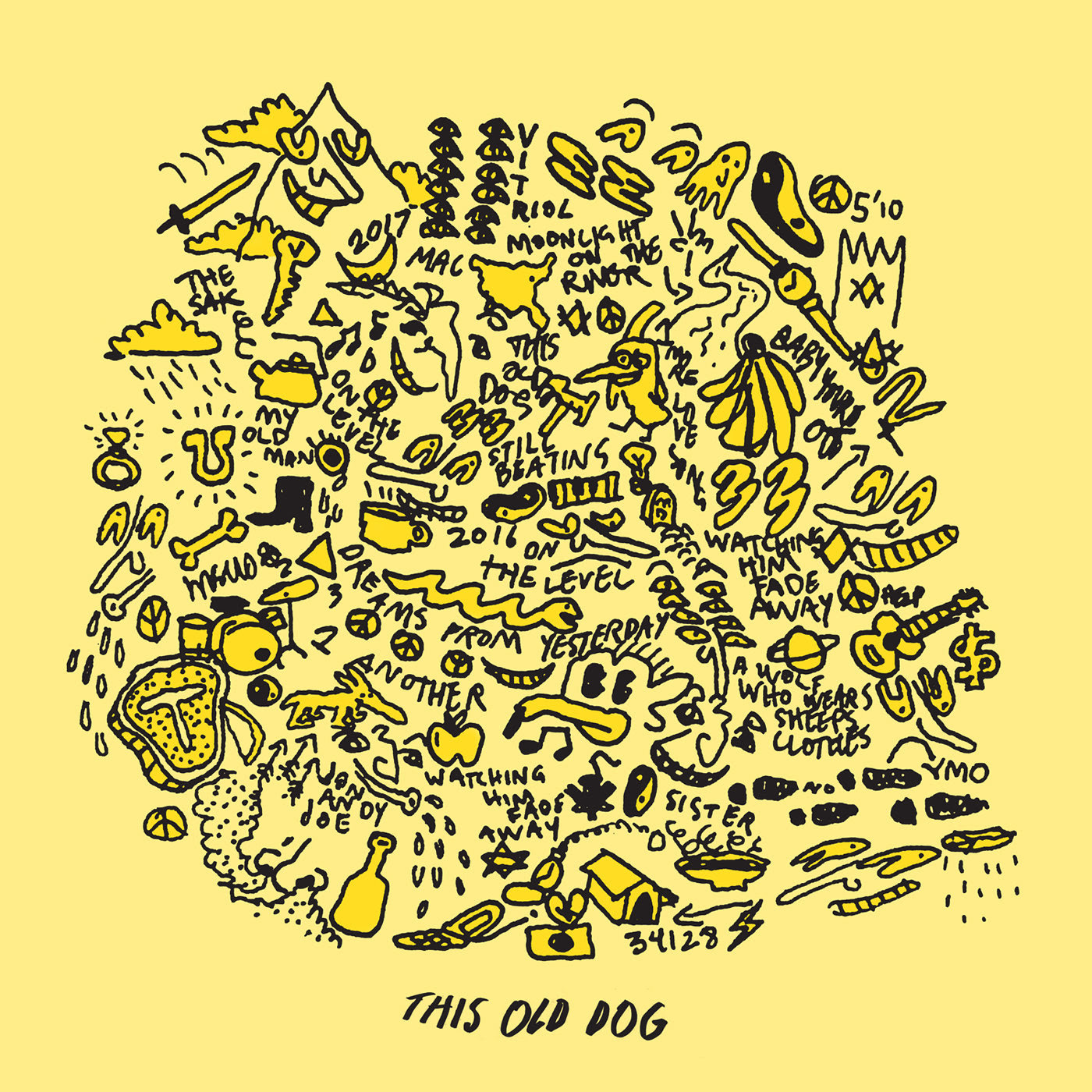 "A Wolf Who Wears Sheeps Clothes," a personal favorite of mine, is a light-hearted warning against deceit, as he uses the metaphor of a wolf wearing sheep's clothing to indicate that not everyone is as they appear at first glance. Then, following his sheep analogy in song form comes "Dreams from Yesterday," a song that, in a recent interview with "Pitchfork," DeMarco admits to being his favorite track on the new album. He describes it as "…complacency, slowing down, growing older…becoming bored with things." The song is one of the more solemn cuts on the project, a work that delves into the idea of lost, withered hopes.
Changing pace, DeMarco follows the somber tune with "Still Beating," which is easily one of the more polished tracks on "This Old Dog." Per usual, the song appears to be another break-up dedication, in which DeMarco claims that he "Never thought some silly songs could ever go and hurt someone." Based on the context, though, it's safe to say that that's exactly what happened. Poor Mac.
Prior to the release of the album, DeMarco dropped two singles, "One More Love Song" and "On The Level," both of which were instant hits; he later likened the latter to "Chamber of Reflection," one of the standout tracks from his sophomore album, "Salad Days." Its theme mirrors the intro, as DeMarco talks about his rough childhood and his experience growing up with a father who he's described as an alcoholic that he hardly knows.
Next comes "One More Love Song," a keyboard-driven ballad that describes love as an endless, cyclical process, but it does so in a fashion that is so smooth and soothing that it's impossible to avoid feeling lulled to sleep by the song. Throughout the project, dreams seem to be a recurring theme, and he claims that, in particular, the dream of maintaining love is one that always ends the same, heartbreaking way.
The coherence throughout the album comes into play on numerous occasions. The project's subject matter primarily revolves around his family; he even dedicates a warm tribute to his half-sister where he professes, "Any time you're hearin' this/Sister, know my heart goes out to you." In addition to Mac showing affection toward his siblings, his father also remains a heavy influence on "This Old Dog." The continuity throughout the project is evident upon first listen, as he starts it off singing about his father and does the same on the final track, "Watching Him Fade Away."
The outro is a brutally honest cut in which DeMarco admits that even though he and his father don't know one another well, having to watch him slowly fall victim to cancer has taken its toll. In the song, he goes on to smite his father's ways, saying, "I know you never meant to put him down/And even if you did, he sure deserved it," a reference to the painful memories his dad had left him with.
Overall, the mood that rings throughout Mac DeMarco's latest LP is a melancholy, if critical summary of the things that made him. "This Old Dog" exemplifies what Mac has been doing best for years, which is slipping bitter pills to listeners in smooth, jangle-pop anthems, songs that both challenge and encourage a kind of tired optimism.