I've loved romances all my life. "When Harry Met Sally," "Bridget Jones's Diary," "Pretty Woman"—name a romantic comedy and I've seen it. But as I grew up (and got my heart broken), I began to wonder if I should give up on the genre. While I still loved the romantic comedies of my youth, they didn't seem to reflect the world around me or the women around me anymore. Just as I was ready to throw in the towel, I started watching "The Mindy Project" on Hulu, and everything changed.
Mindy Lahiri was nothing like the romantic heroines I had seen before. She was self-sufficient, had a crass sense of humor and ate like no one's business. She also unequivocally believed in her own self worth (even if it sometimes bordered on zany egomania) despite the myriad romantic troubles she faced. The pilot episode starts with Lahiri's voiceover: "When I was a kid, all I did was watch romantic comedies in our living room while I did homework." She goes on to explain that after a lack of romance in high school, college and medical school, she's ready to take on dating in her current role as an OBGYN.
The show situated itself as a romantic comedy from the beginning, only to subvert the genre and experiment with form throughout its six seasons. Lahiri gets together with her will-they-or-won't-they boyfriend, but then ends the relationship when he doesn't support her career. She has a baby, but doesn't let it stop her from starting her own fertility clinic. Her journey doesn't follow the straight and narrow rom-com path, thus creating a space in the modern world for the genre to thrive. As the show came to a close this past week, I was reminded of how much I related to the character of Mindy, how Mindy changed my ideas about romance on TV and how very much I will miss her. If you are still concerned about starting on "The Mindy Project," here are four ways in which Mindy Lahiri both defied and advanced the romantic comedy heroine role.
1. She wasn't traditionally "likeable"—and it was okay.
Many romantic comedies rest on the trope of letting the "un-datable" find love–maybe the woman is a workaholic, or a geek, or even a prostitute ("Pretty Woman" spoiler alert!). Mindy Lahiri seems to fit into this category: At the beginning of the show, she's self-obsessed, shallow, sometimes irresponsible and always making inappropriate jokes at work.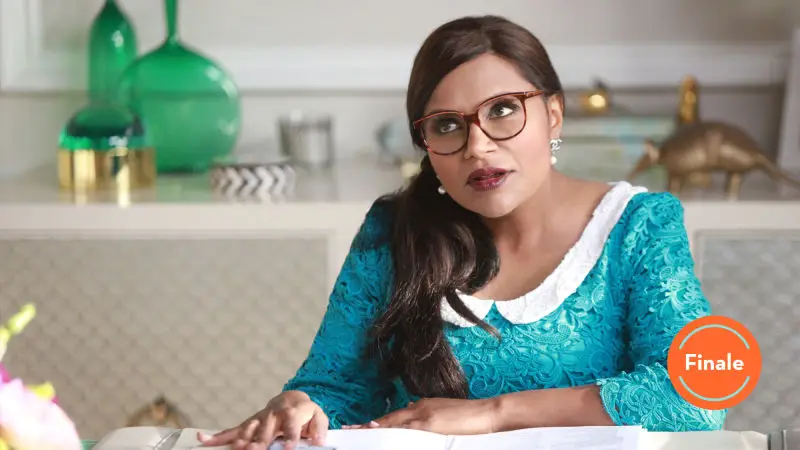 While flawed heroines like Mindy make regular appearances in rom-coms, it is rare that they land the guy without changing, most of the time fixing their flaws altogether. Mindy goes through serious character development on the show, but she never becomes a different person or loses the the qualities that are both frustrating and endearing about her. During the final scene of the finale, Mindy is found with her arm stuck in a vending machine, excited and shameless about her love of food as she's always been. Mindy also never loses her astronomical self-confidence, a quality that, while providing many laughs, also provides inspiration and a refreshing change of pace.
2. Her relationships never compromised the fullness of her character.
Love was always the focus of "The Mindy Project," but it wasn't Mindy Lahiri's only purpose for living. She is an accomplished OBGYN, entrepreneur, mother, co-worker, daughter and friend. Even as she went through various relationships and experienced the ups and downs of heartbreak, she was able to shine in her roles other than that of a girlfriend. She paid for her brother's college education, supported coworkers in times of crisis and was always present for her patients.
Because "Mindy" didn't focus exclusively on relationships, the ensemble cast at Schulman and Associates were also given ample time to shine in their own storylines. Mindy's romances were the fun part of the show and its crux, but never the only focus.
3. Her relationships were romantic but also realistic.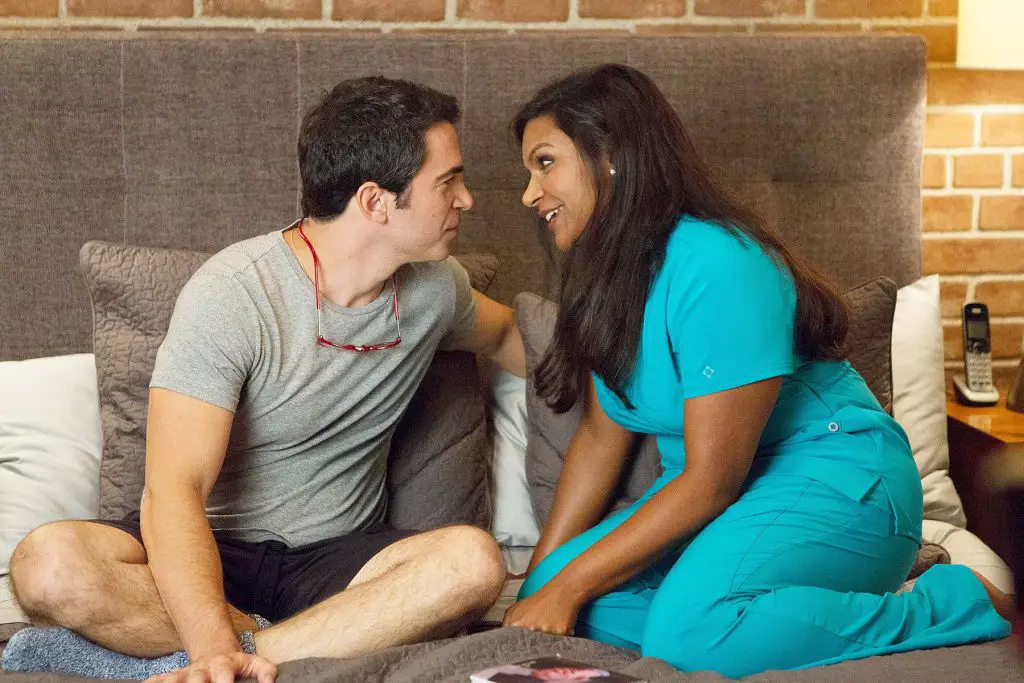 Every romantic comedy has a central couple, and for Mindy, it was always the fiery Italian doctor Danny Castellano, Mindy's co-worker and opposite in almost every way. Many fans (myself included) were troubled when, halfway through the series, Mindy and Danny broke up due to disagreement on whether or not she should return to work after giving birth. While this complication disappointed a lot of fans, it was also realistic—relationships change once children are involved, and Danny and Mindy had always thought about life in passionate but opposing ways. The introduction of realistic complications like these, even amidst the magical romances, helped ground the show and Mindy's character in her values.
4. Her happily-ever-after was satisfying but incomplete.
The ultimate rom-com trope, of course, is the happy ending where the couple walks off into the sunset, arm in arm. In true "Mindy Project" fashion, the show offers a slightly alternative version of this happy story.
While the season six finale does conclude with Mindy getting back together with ex/original endgame Danny, it also felt open-ended and tentative. Mindy and Danny admitted they loved each other, and then immediately started arguing about the specifics. "Can we just watch TV? We have the rest of our lives to argue," she tells him in the final moments. The ending gave the relationship closure for fans, but also left open the idea that Mindy and Danny have more journey ahead of them, and that it won't always be pretty and it might not work out. It was the sweet, romantic ending Mindy Lahiri originally hoped for, but it was grounded in a new sense of maturity and wisdom.
There are a number of reasons to watch "The Mindy Project": the writing is always funny, the cast is well rounded and the star is always a joy to watch. But the show is most important for giving viewers a new kind of female romantic heroine who is well rounded, confident and funny as hell without a man stealing all her punchlines. Mindy Lahiri, for me, will always be the OBGYN that reminded us that there is a place for rom-coms in the modern world and a place for imperfect, irreverent heroines starring in them front and center.