March Madness
The six craziest moments from this year's NCAA Men's Tournament.
By Yoni Yardeni, Pierce College
---
College sports fans and fans of extensive drama, it is with regret that I must tell you that March Madness has ended.
This year's tournament was highlighted by remarkable one-and-dones putting their name out to the world, one of whom was Kentucky point guard De'Aaron Fox, a New Orleans native who cranked his game up to the highest level against UCLA's Lonzo Ball, a young man considered to be the consolation prize in this year's crop of young talent.
Still, though Fox put on a show of his own, he was ultimately outshone by Luke Maye, a floor-spacing Tar Heel that hit the shot of his life against Calipari's Wildcats.
As the curtains close on the latest installation of the annual competition, there have been multiple memorable moments in this year's tourney. Here are the top six.
1. Kentucky's Game-Saving Blocks
It's become a fact of life that Calipari's teams will always have a surplus of defensive stars, past examples of which include freak-of-nature Anthony Davis, and the Mavs' rim protector Nerlens Noel.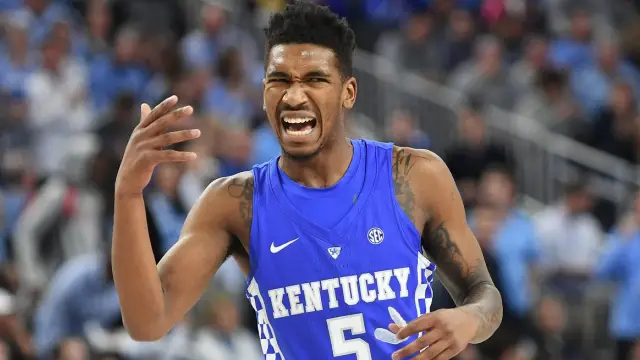 Malik Monk, the freshman star scorer, is primarily known for his work on the other side of the ball, as he had himself a remarkable year by averaging just under twenty points a night.
To the surprise of many though, it was Monk who prolonged his team's season through some spectacular plays on the defensive side of the ball.
2. The Other Carolina Stuns the Nation
With their shocking win against the Coach K and his Blue Devils in the Sweet 16, the South Carolina Gamecocks (yes, that's a real name) put the world on standstill as they busted every bracket known to man.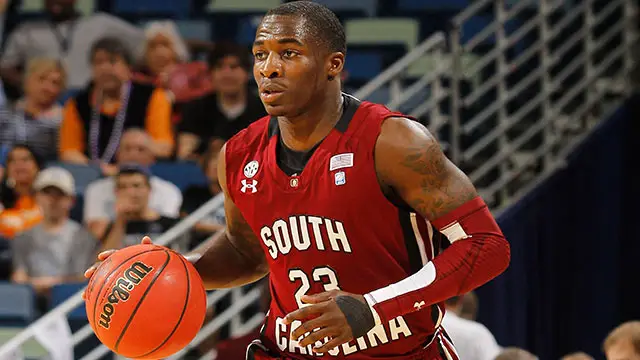 After making their first Elite Eight appearance in history, the Carolinians capitalized on it. Pitted against the Baylor Bears, they completely extinguished their opponents to the tune of 70-50 as they moved on to the Final Four.
There the Gamecocks played the 37-1 Gonzaga Bulldogs, who were the heavy favorites and eventual winners. Still, the South Carolina squad refused to go down without a fight, and at one point the Gamecocks even fought back from fourteen down to temporarily regain the lead, but ultimately fell short of their first-ever title-game appearance.
3. De'Aaron Fox Shuts Lavar Ball Up
There's a bit of a backstory to this one.
On March 23, Lavar Ball, the ridiculously bold father of UCLA's star guard Lonzo Ball, was on every ESPN show from day till night. If that sounds bad, it gets so much fucking worse.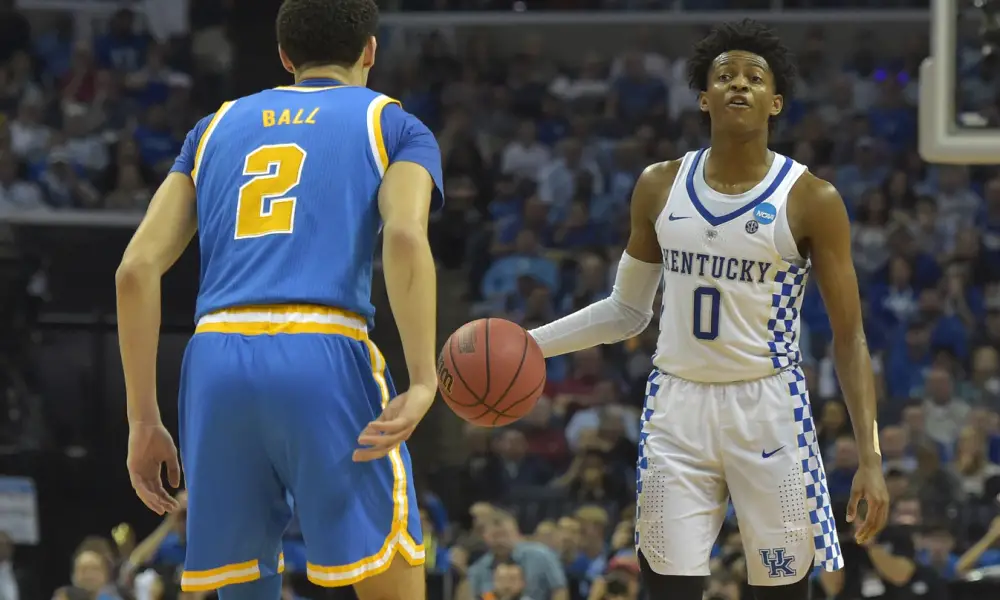 I turned on "First Take," as I do every morning, and woke up to the most outlandish statements. Someone has to be on some otherworldly substance to go on live TV and say that they can beat Michael Jordan in a game of one on one.
He compared his son to the likes of Magic Johnson, and claimed that Steph Curry would have no chance of competing on his son's Bruins.
Luckily, Stephen A. Smith put him in his place, as did De'Aaron Fox two nights later, this time on the court.
Kentucky faced off against UCLA in this year's Sweet Sixteen. It was all about the humble, hometown kid with the crazy dad, versus the Big Blue and their constant chase for glory.
To put it succinctly, Fox torched him and held the game in the palm of his hand. Scoring 39 points in the tourney's most anticipated game is nothing short of a heroic moment for the projected lottery pick.
4. Maye Saves the Day
The star-studded Wildcats were facing off the veteran-filled Tar Heels in the highly anticipated Elite Eight battle. In a March Madness that felt a little short in the drama department, these two historic clubs turned that around with a wild finish.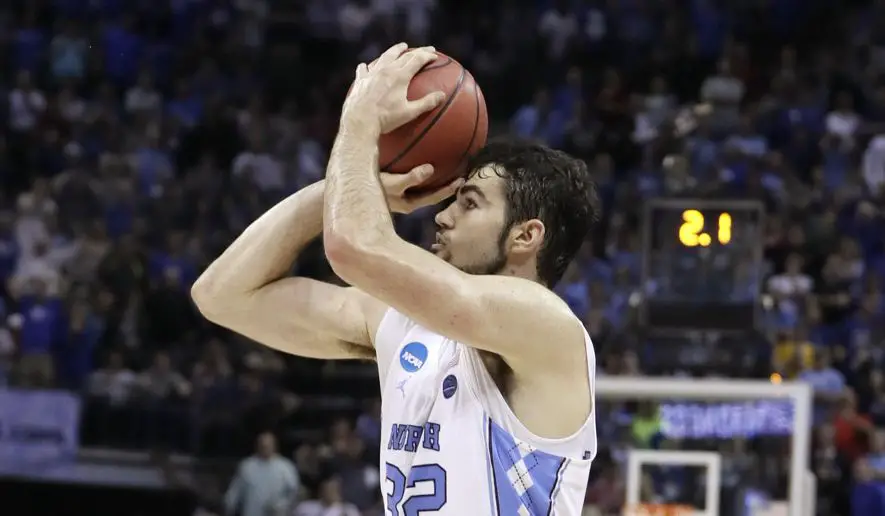 Malik Monk pulled up on the right wing and knocked down a ridiculous three-pointer to tie the game. Five seconds sat on the clock. Theo Pinson ran the ball up the court, threw a bullet pass to stretch forward Luke Maye and the rest is history.
North Carolina went on to win their Final Four matchup against the Oregon Ducks, and later went on to defeat the Gonzaga Bulldogs, claiming the championship trophy and avenging themselves of their defeat last year.
5. Florida vs. Wisconsin
In what was undoubtedly the most entertaining game of the month, Florida guard Chris Chiozza got his fifteen minutes of fame.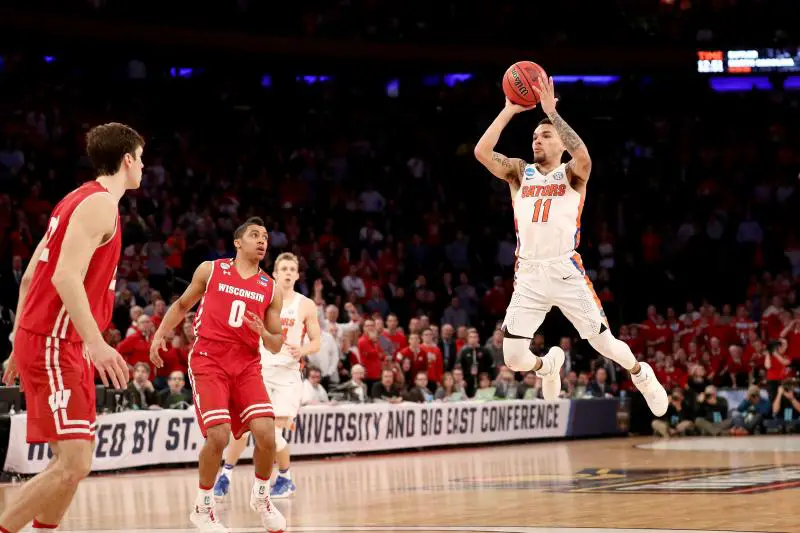 After the Badgers erased an eight-point deficit in a mere two minutes, Zak Showalter pulled up off one leg to send the game to overtime. Little did Showalter know that he would soon be outdone at the hands of what was the shot of the tournament.
Florida's KeVaugn Allen went off for an impressive 35 points in a winning effort, while Wisconsin's Nigel Hayes scored 22 points in his final game as a Badger.
6. Oregon's First Final Four in 78 Years
Jordan Bell is a walking double-double and certified rim protector, and he put that on full display in this year's Elite Eight. Pitted against the first-seed Jayhawks, Bell dominated the game with eleven points, thirteen boards and a ridiculous eight blocks; seven of those rebounds came on the offensive end.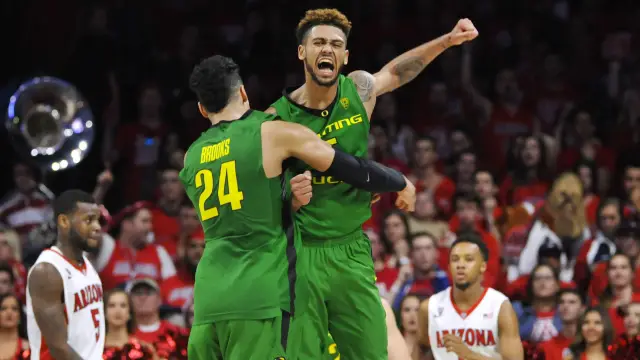 Bell's defensive ability carried his Ducks to their first Final Four appearance since 1939, a year that they actually won the tourney. The third seed faced up with the Tar Heels, though they eventually lost to the favored UNC team.
The loss may have taken away Oregon's championship dreams, but Bell's draft stock has skyrocketed.