Predicting the NBA Future
It might be too soon to tell, but this year's draft looks like it could severely shake up the NBA's status quo.
By Yoni Yardeni, Pierce College
---
As March Madness kicks into high gear, NBA scouts have their binoculars pressed tightly to their eyes as they watch for next year's draft bait.
Some of the best college players are hoping to put on a show in the next few weeks, as they know that a good post-season performance could mean the difference between millions and playing in the Chinese D-League.
Players like the consensus first-pick Markelle Fultz have shown that they can carry an entire offense on their back, while others, such as Malik Monk, have shown off a scoring prowess that scouts pay top dollar for.
Year after year, the amount of talent headed to the NBA continues to rise, which means good basketball now and phenomenal basketball later. Here, at the outset of the NCAA Men's Tournament, are my predictions for who goes where and in what round during the upcoming NBA draft.
1. Markelle Fultz
(PG, Washington, Freshman), Boston Celtics (via Nets)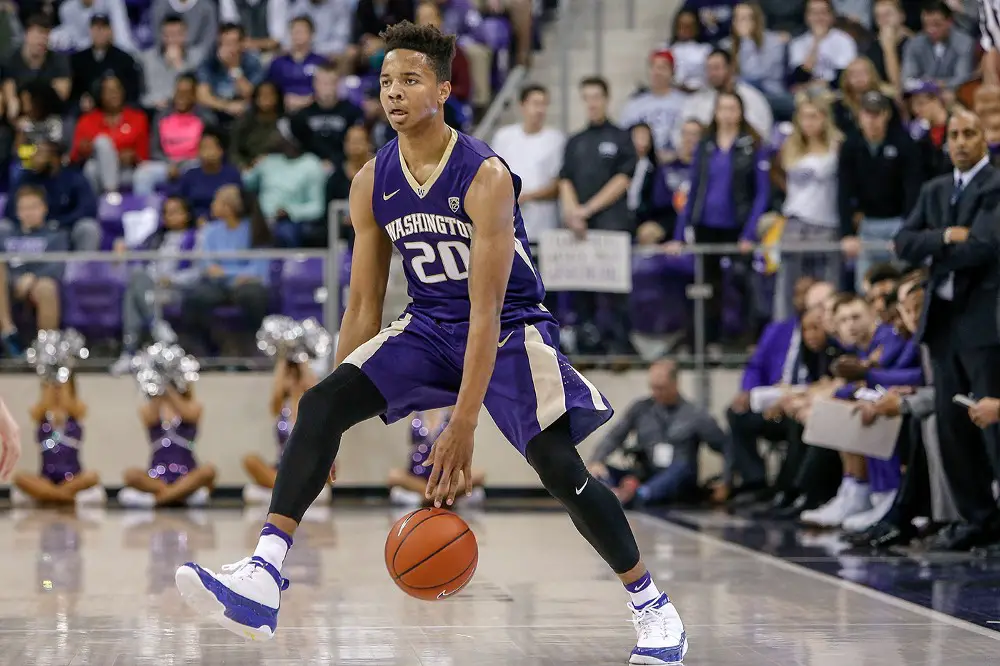 The Breakdown: The potential franchise guard displayed flashes of sheer brilliance throughout his freshman season at Washington. Fultz showed off his ability to pull up from long range with ease, slash to the basket and create shots for his teammates. Though he and his Huskies missed out on all the fun this March, expect the unanimous first-pick to make a gigantic name for himself.
NBA Best-Case Comparison: Miami Heat era Dwayne Wade with a better three-point game
2. Lonzo Ball
(PG, UCLA, Freshman), Los Angeles Lakers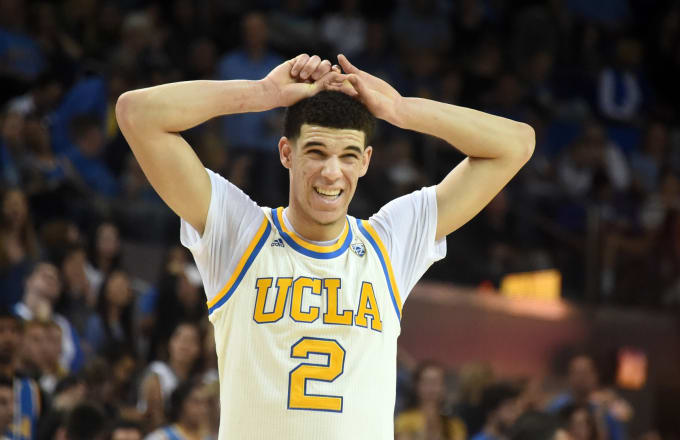 The Breakdown: Though I feel as if this isn't what my hometown Lakers need, I expect them to go with the hometown floor general with their third consecutive second pick. His father may be an ignorant clown with an overpriced clothing brand, but that's no knock on Lonzo's potential. Athleticism, range and an effortless passing ability sum up everything the kid will be building off of.
NBA Best Case Comparison: New Jersey Nets era Jason Kidd with a trampoline under his feet
3. Josh Jackson
(SG/SF, Kansas, Freshman), Phoenix Suns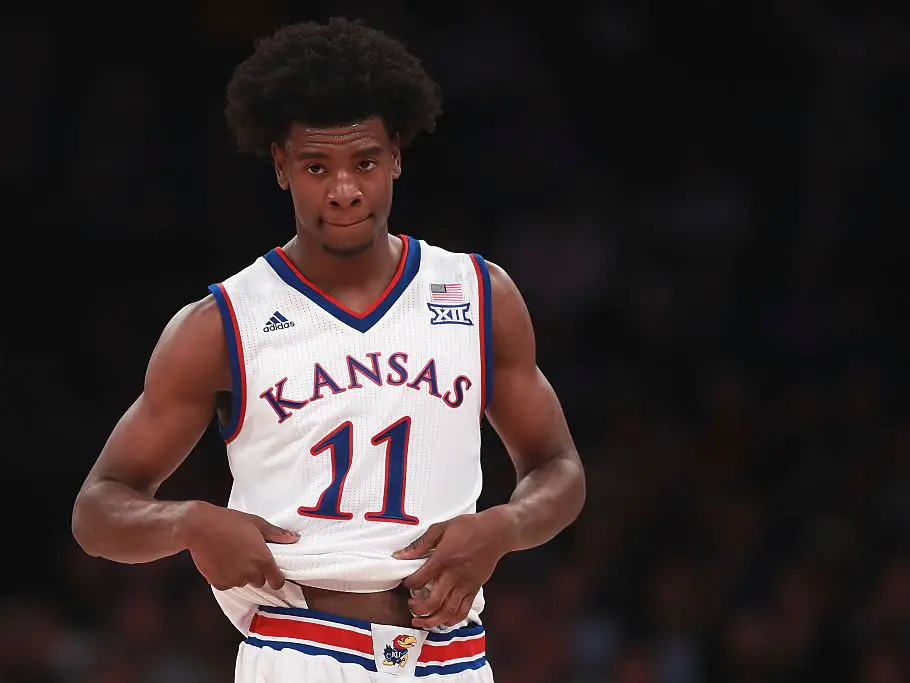 The Breakdown: For one of the worst defensive teams in the league missing some excitement at the three, Jackson seems like a hand-in-glove fit. The Jaybird's jumper is far from consistent—it may even be closer to streaky—but his athleticism and power at small forward will make loose ball-handlers think twice before coming his way.
NBA Best Case Comparison: A raw hybrid of Andrew Wiggins and Paul George
4. Jayson Tatum
(SF, Duke, Freshman), Orlando Magic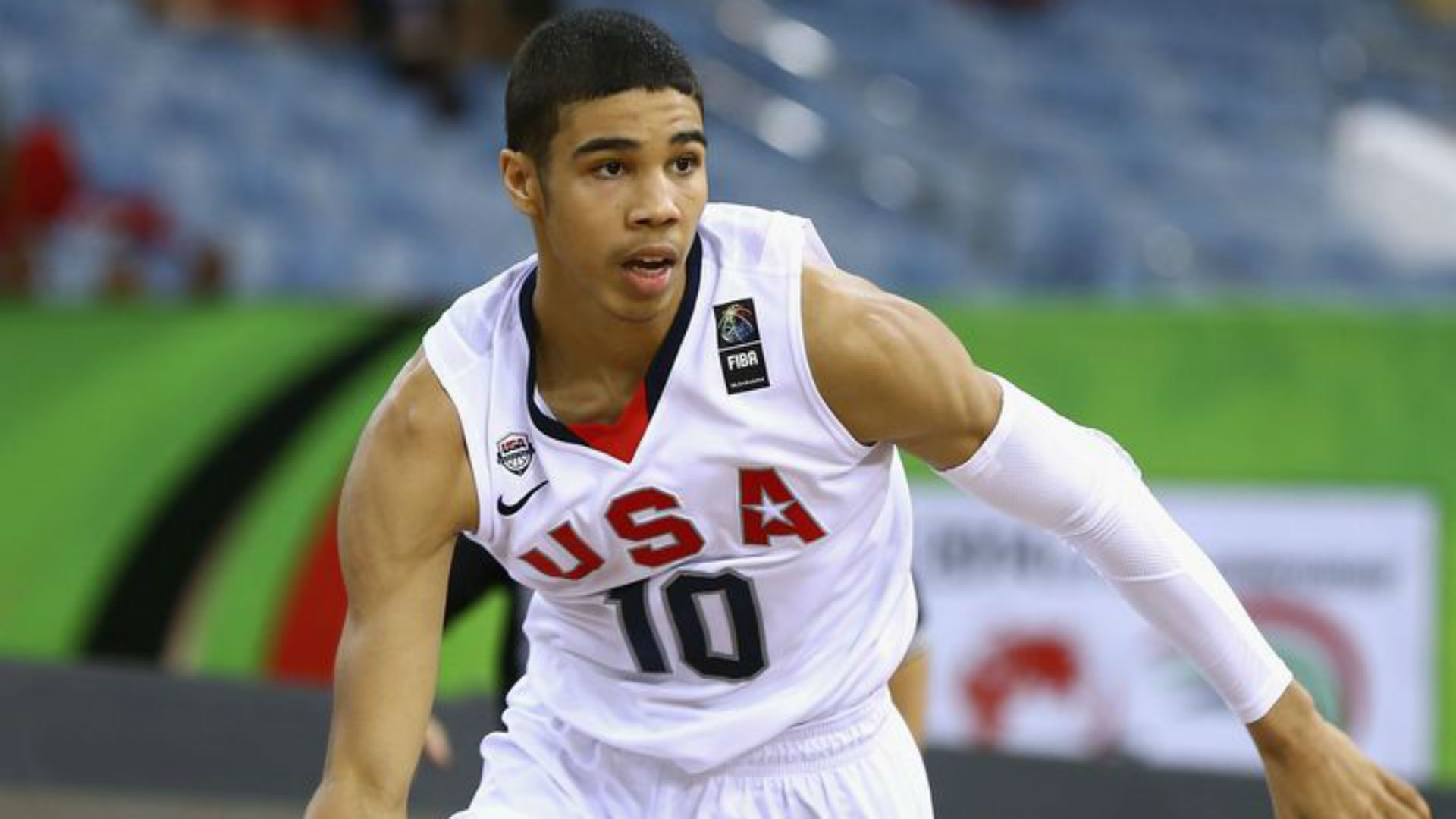 The Breakdown: The smooth scorer has been compared to players like Carmelo Anthony, Jabari Parker and Rudy Gay; and goddamn it, each of those are so accurate. Tatum shows a lot of potential to be a star scorer in this league, and possibly even a better two-way player compared to any of the stars.
NBA Best Case Comparison: Big 3-era Paul Pierce, only because I want to choose a different player
5. Dennis Smith Jr.
(PG, NC State, Freshman), Philadelphia 76ers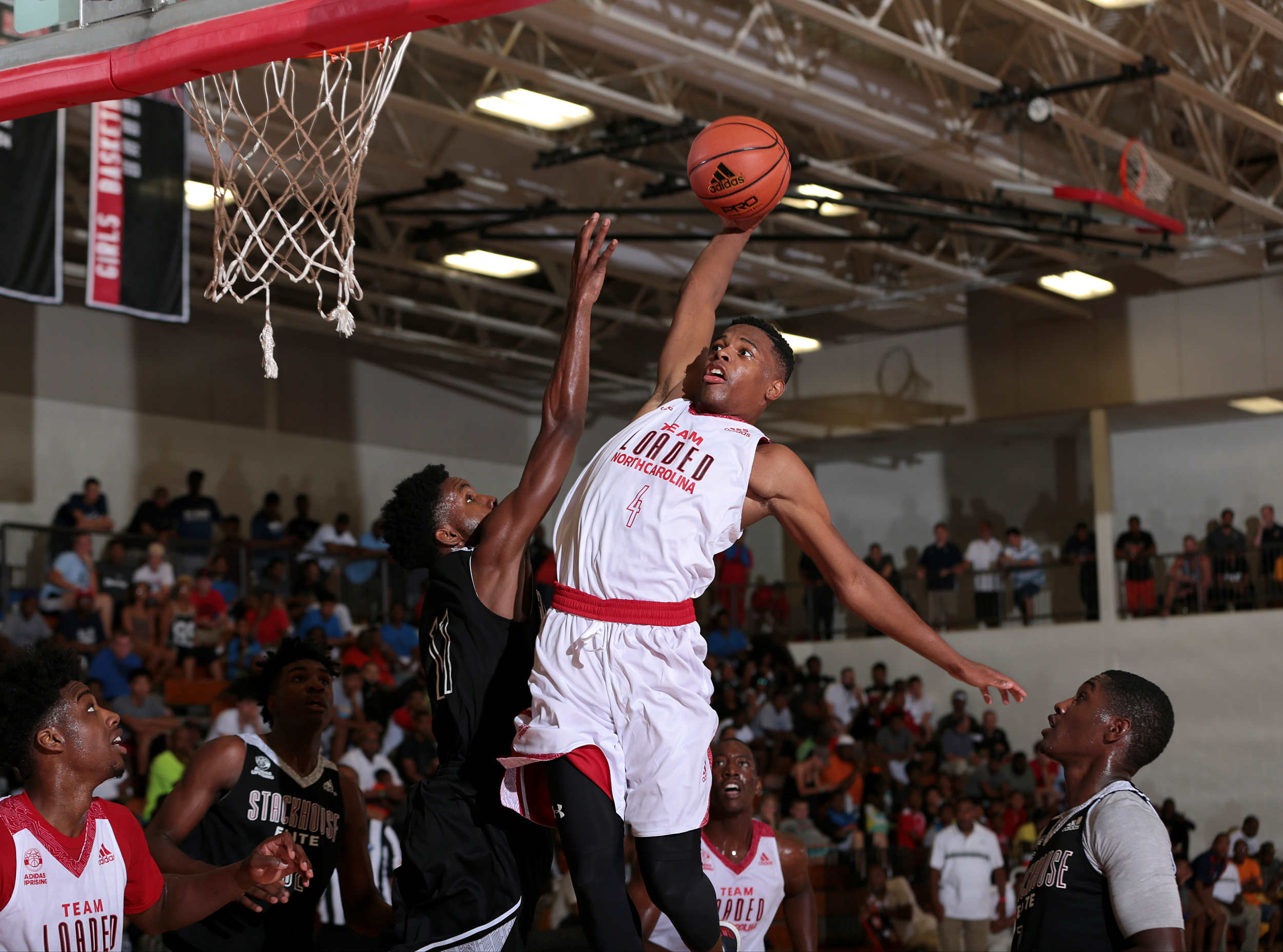 The Breakdown: I really like this guy, a lot. He has shown flashes of Derrick Rose's insanely awkward, acrobatic layups and the ability to turn in to young LeBron James.
The athletic guard's ability to score in any and all ways, accompanied by Simmons' versatility and Embiid's star power, will form together to create Eastern Conference powerhouse in the matter of a few years, just wait and see.
NBA Best Case Comparison: Damian Lillard
6. De'Aaron Fox
(PG, Kentucky, Freshman), New York Knicks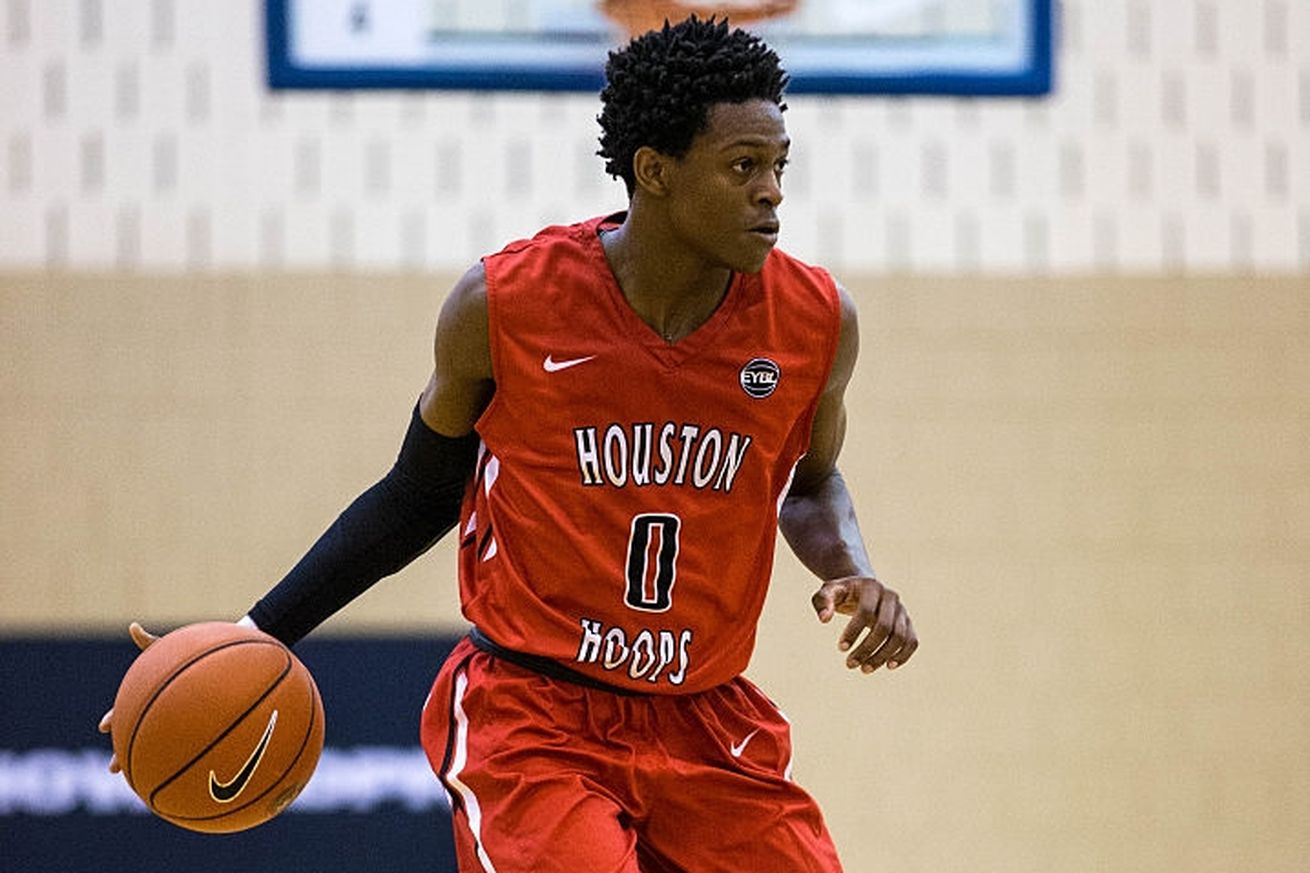 The Breakdown: This is going to be a very entertaining addition, as Fox will be getting thrown into what is one of the messiest organizations, if not the messiest, in the league today. Their D. Rose scenario is a mystery; the Melodrama is unlikely to improve and Kristaps has slowly declined over the season. Imagine how quick and athletic a Fox-Kristaps combo would be. Interesting.
NBA Best Case Comparison: John Wall with a southpaw
7. Lauri Markkanen
(PF, Arizona, Freshman), Sacramento Kings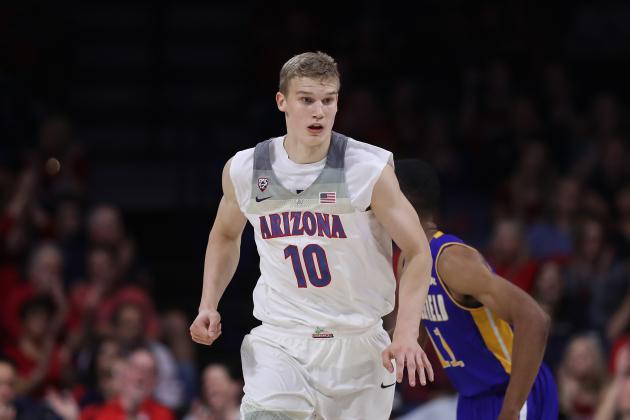 The Breakdown: I don't want to stamp the ever-so-unfair comparison of Dirk Nowitzki onto another young, sharp-shooting big, but the last time a rookie got that treatment it turned out well.
His ability to put the ball on the floor has also drawn comparisons to Kristaps Porzingis, the Knicks' sophomore star. Teaming up with former Kentucky big men Cauley-Stein and Labissière, who like to play on the block and hold down the paint, will complement the rookie well.
NBA Best Case Comparison: Kristaps Porzingis
8. Malik Monk
(SG, Kentucky, Freshman), Sacramento Kings (via Pelicans)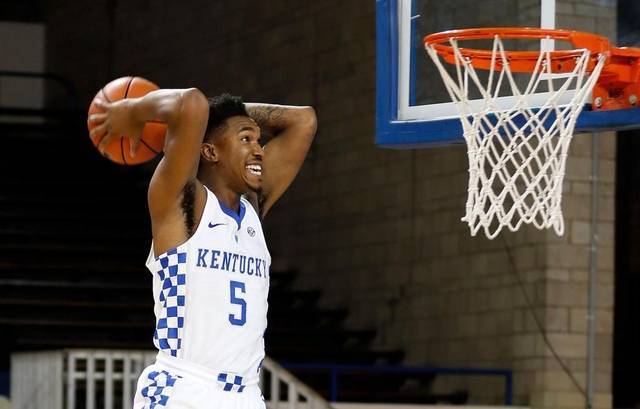 The Breakdown: Having Monk getting picked below fifth seems woefully low compared to other mock drafts I've checked out, but I just see it playing out this way. He has a great shot and terrific bounce, but beyond his scoring ability, there isn't much to offer just yet. This is a cliché case of talent over fit, considering the Kings just gave up their franchise star for a sharpshooter with "Steph potential" and twelve cents.
NBA Best Case Comparison: Jamal Crawford of any era, because that's how consistent he's been
9. Frank Ntilikina
(PG, France, 18 years old), Dallas Mavericks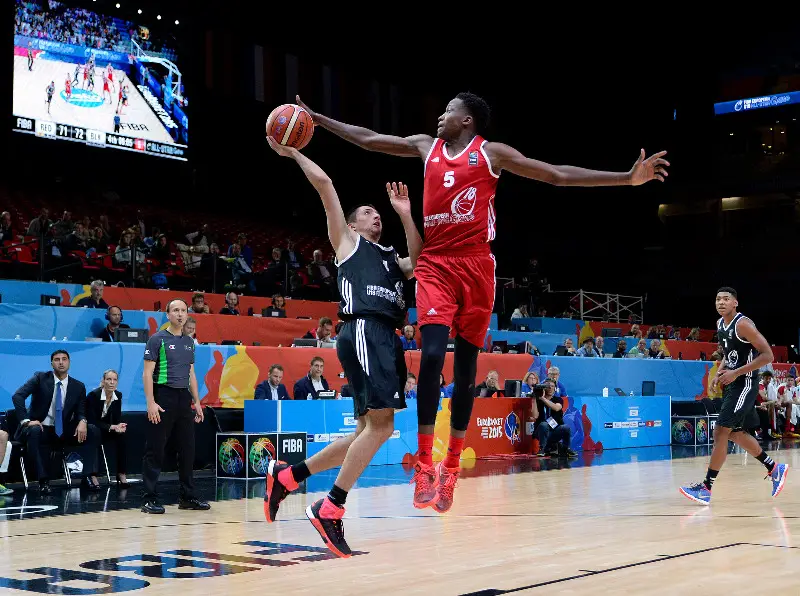 The Breakdown: Look, I'll be honest, I know little to nothing about this kid. From what I've seen he can shoot the ball, play the pick and roll very well and has a fucking monstrous wingspan for a guy his size. Consider Ntilikina to be this year's man of mystery on draft night, and just hope he doesn't turn into the next Dante Exum.
NBA Best Case Comparison: I genuinely have no idea, maybe Dennis Schroder
10. Jonathan Issac
(SF, Florida State, Freshman), Minnesota Timberwolves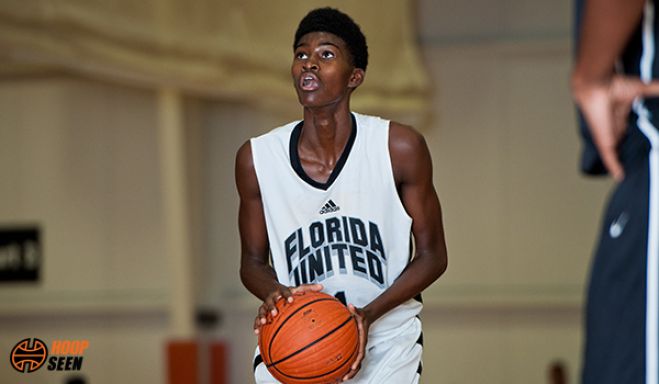 The Breakdown: Issac hit a major growth spurt in high school, going from a 6'3 point guard to a 6'10 combo forward equipped with the same quickness and skill set. The sky is the limit when it comes to his defensive potential, and as long as he just puts on a little more muscle on to his wispy frame, he should be a solid player in this league.
NBA Best Case Comparison: A slightly worse version of whatever Brandon Ingram is going to be
The Rest of the Draft
1. Miles Bridges (SF, Michigan, Freshman), Charlotte Hornets
2. Robert Williams (C, Texas A&M, Sophomore), Chicago Bulls
3. John Collins (PF, Wake Forest, Sophomore), Portland Trail Blazers
4. Terrance Ferguson (SG, Australia, 18), Detroit Pistons
5. Justin Patton (C, Creighton, Freshman), Denver Nuggets
6. Isaiah Hartenstein (PF, Germany, 18), Milwaukee Bucks
7. Ivan Rabb (PF, California, Sophomore), Miami Heat
8. TJ Leaf (PF, UCLA, Freshman), Indiana Pacers
9. OG Anunoby (SF, Indiana, Sophomore), Atlanta Hawks
10. Harry Giles (PF, Duke, Freshman), Portland Trail Blazers (via Grizzlies)
11. Luke Kennard (SG, Duke, Sophomore), Toronto Raptors
12. Justin Jackson (SF, North Carolina, Junior), Orlando Magic (via Raptors)
13. Tyler Lydon (PF, Syracuse, Sophomore), Oklahoma City Thunder
14. Jaron Blossomgame (SF, Clemson, Senior), Brooklyn Nets (via Celtics)
15. Rodinos Kurcus (SF, Latvia, 19), Utah Jazz
16. Johnathan Motley (PF, Baylor, Junior), Brooklyn Nets (via Celtics)
17. Donovan Mitchell (SG, Louisville, Sophomore), Portland Trail Blazers
18. Bam Adebayo (C, Kentucky, Freshman), Los Angeles Lakers (via Rockets)
19. Zach Collins (PF, Gonzaga, Freshman), San Antonio Spurs
20. Ike Anigbogu (C, UCLA, Freshman), Utah Jazz (via Warriors)