If you're a history buff and you have your friend's Netflix password, it's time for you to watch some Netflix-produced dramatizations of historical events from across the globe.
When you hear "Netflix Originals," you probably think of "House of Cards" and "Orange is the New Black," but you probably don't consider the shows that depict history. Netflix is producing content at an increasing rate, and, as they do so, they test their ability to get viewers to watch productions with historical value.
Documentaries can be hard to watch; I personally prefer my historical entertainment to follow a true timeline, while also adding a hint of drama to keep my eyes glued to the T.V., or, more likely, to get me to binge a whole series in a day. Netflix has done exactly that, with many of their original series and films holding historical value.
While Netflix has produced countless documentaries, here is a list of dramatized, historical shows and movies that would catch the eye of any history buff.
1. Narcos
Pop-quiz question one: What or who is a narco? A narco is a fancy way of calling someone a drug dealer, or rather a "dealer of narcotics."
From the title, you have probably gathered that it's about an infamous drug dealer, but which one? Premiering in 2015, the two-season series, renewed for at least two more, follows the events of Colombian drug lord Pablo Escobar.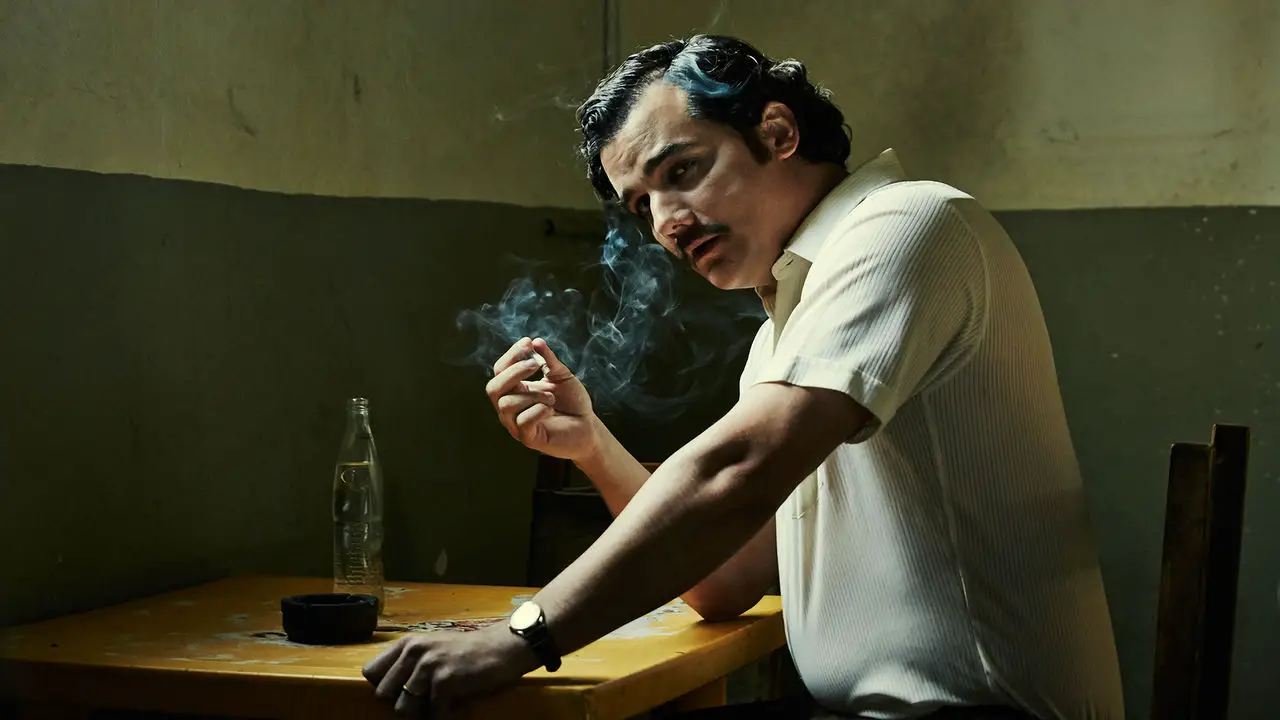 The series stars Wagner Mara as Pablo Escobar, Boyd Holbrook as Steve Murphy and Pedro Pascal as Javier Peña, all real and important parts of the story. While there are other real characters, these three are in all 20 episodes currently able for streaming, and they are important to the historical value of the show.
Murphy and Peña are American DEA agents sent to Colombia in the late 1970s and tasked with taking down Escobar. Escobar is a drug lord, who makes billions from manufacturing and distributing cocaine in not only Columbia, but overseas in the United States. The show follows not only Escobar's rise to power, but also Murphy's story as a DEA agent freshly from the US in a foreign country.
While most of the show is in Spanish with English subtitles, making it hard to step away without missing crucial details, it gives plenty of historical background and follows an accurate timeline while spicing things up.
2. The Crown
Pop-quiz question two: What year was Queen Elizabeth II crowned? She was crowned in 1953, a year after becoming queen. This February, she celebrated her 65th year of being on the throne, making her the longest sitting monarch in history.
Airing in 2016 with season one, and renewed for a second season, the Netflix Original follows the years leading up to Elizabeth's coronation and the early years of her reign. With Claire Foy portraying a young Queen Elizabeth II, John Lithgow as the respectable Winston Churchill, Victoria Hamilton as the Queen Mother and Jared Harris as King George VI, the characters are all real, as they embody the historical relevance of this show.
By consulting with historians and doing countless hours of research, the show accurately portrays the young 25-year-old Queen Elizabeth II as she struggles to balance the roles of monarch, wife, mother, daughter, sister and public figure, all while staying true to herself. As you watch the show, you get to see the queen gracefully step into the role she still holds today.
Netflix didn't have to go far to find the hint of drama that keeps you watching, because if you research the events on the show, you'll find that they follow the true timeline very closely. The series expresses a side of the royal family that you may have been unaware of, even as a history buff.
3. The Siege of Jadotville
Pop-quiz question three: When was Ireland's first international military deployment? Ireland was not a part of any military deployment until 1961, when the siege of Jadotville happened.
This Netflix Original movie is based off of the true story of 157 Irishmen that are sent to the Democratic Republic of the Congo as peacekeepers. Once there, they find conflict with the French and Belgian mercenaries after the Congo declared independence in 1960. "The Siege of Jadotville" follows the actions of the Irishmen and their commander, Pat Quinlan, played by Jamie Dornan.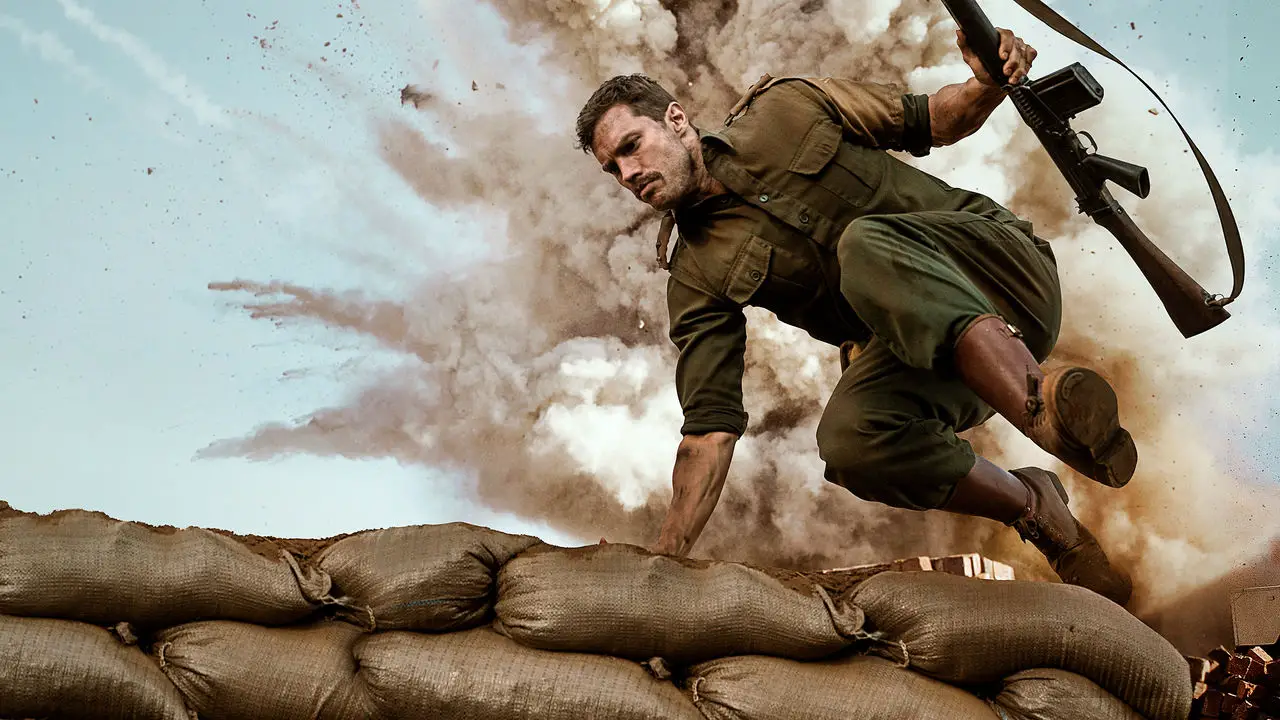 The movie tells the true story of how the small Irish troop found themselves under siege and facing 3,000 attackers, managing no fatalities on their part and decreasing the numbers of their enemies. At the end of the movie, after watching the series of events unfold in a five-day period, you see how the United Nations swept the events under the rug.
While the movie is full of action and explosions, suspense and emotions, there is a bigger history lesson to be learned. Learning about such a historic moment for the first Irish deployment of a military troop is one of those worldly moments that history buffs live for.
There are many other series and movies on Netflix that are juicy with historical facts, events and entertainment, along with documentaries. As a history buff, I hope that Netflix continues to produce these series and films, which not only teach history but are interesting to binge-watch. Having that entertainment factor not only draws in more than the average history nerd, like myself, but it allows people to get a history lesson as well.
Next time you're on Netflix, check out the history section to see what Netflix has produced and the variety it holds of series and movies with historical value.