I'll start with a bit of backstory. "Bones" stars Emily Deschanel and David Boreanaz. Deschanel plays Dr. Temperance Brennan, a forensic anthropologist, while Boreanaz plays a sexy FBI Special Agent Seeley Booth. Together, the two investigate murder cases involving skeletal remains.
In the lab, there's more of a team. Cam (Tamera Taylor) is the forensic pathologist, Hodgins (TJ Thyne) is the entomologist (the bug guy), Angela (Michaela Conlin) is the sketch artist, Aubrey (John Boyd) is Booth's FBI partner, along with quite a few forensic anthropologist interns. Keeping up? I'm just getting started.
September 14, 2005
I was sitting on the couch with my mom, and we ended up turning on yet another crime drama—the "Bones" pilot. We quickly learned Dr. Brennan is a literal genius, but if the topic doesn't involve bones, she's completely clueless.
People aren't her forte; she's awkward, blunt and basically everything I am and have ever aspired to be. Booth isn't science smart, but he's people smart, also a skill I'd like to acquire. Put the two of them together and you have an amazing duo.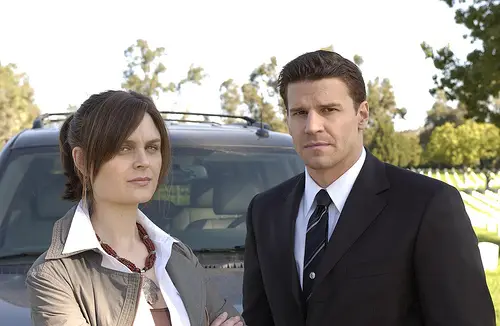 In the first episode, Booth and Brennan were arguing and Booth said he wanted to get all his ducks in a row, to which Brennan responded, "I don't know what that means, but I think I can be a duck," a completely innocent statement that ends up meaning so much as their relationship grows.
"Bones" has not only taught me about forensic anthropology and how the human body works, but the show has also taught me about family. Brennan was abandoned by her parents when she was fifteen, and it's partly the reason why she is so blunt and anti-social. Throughout the series, she becomes more than friends with her co-workers. They become a part of her family. Angela is like a sister to her, she finds love with Booth (that took almost six seasons and the pain of wanting them to hook up was excruciating), she finds herself and loves her job whole-heartedly.
I've used Brennan's character as an example to lead my own life—I chose my college major as something I love, and I know it's something I'll always be happy doing. I find myself through my writing just as she finds herself through bones. Even though I'm anti-social and as awkward as she is, I go out of my way to make friends with my co-workers. It makes my retail job a hell of a lot easier, and I've kind of made my own little family out of it; I actually enjoy going to work.
May 2011
The final two episodes of the sixth season,"The Hole In The Heart" and "The Change In The Game," air. In them, a sniper/old colleague of Booth's is out to kill him to avoid jail time. Booth has Vincent, one of Brennan's interns, answer a phone call from the suspect to divert him. Little do they know, the suspect is making the shot and kills the intern right in front of Booth and Brennan.
Booth insists that Brennan stays at his place for the night to ensure his safety, and the two end up sleeping together. Kind of cliché, but this episode showed me that even the most powerful, smartest and strongest people have a weak side, and it's okay to be vulnerable every once in a while.
In the season finale, Brennan admits to Booth that she's pregnant and he's the father of her child. In the following season, we see even people like Brennan can have a heart big enough to love and have feelings for other people, and we see her character fully develop into an actual human being, becoming a loving, caring mother, and adapt to having a fully committed relationship.
October 21, 2013
Nine seasons and one hundred seventy-two episodes in, Booth and Brenan finally tie the knot. During the wedding scene, Brennan reminds every guest that their wedding ceremony is not the traditional handing over a woman to a man as if she's property. She's her own independent woman who doesn't need a man—girl power!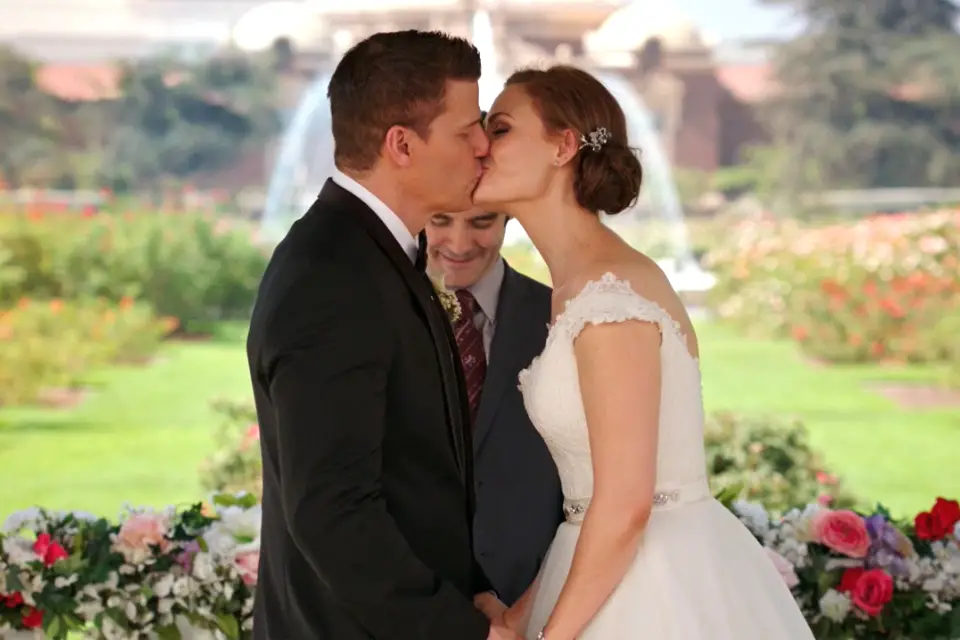 While she's being a total badass, there's also some super cute moments. While saying their vows, Booth asks Brennan if she remembers chasing him down in that exact spot and saying, "I could be a duck," where everything began for them.
These two showed me that opposites do indeed attract, and that no matter what, if you love someone enough and they love you back, nothing can ruin that connection. Even if they do stray, they'll find a way back to each other.
March 28, 2017
The series finale. Before the season started, FOX revealed that they would not be renewing "Bones" for a thirteenth season. While season twelve was about tying up loose ends, like bringing back Zack, Brennan's original intern, and getting him acquitted of a crime committed in season three, catching the latest serial killer who's trying to kill Brennan and Booth, and bringing families together, the series finale did not disappoint.
The episode resumes from the previous one when Booth discovers there are multiple bombs planted in the Jeffersonian. He manages to get one of them disabled, but the others explode. Brenna, Hodgins and Angela are trapped inside with him, but luckily, everyone is alive. Brennan suffers a head injury, which sets her back; she can't remember much about bones, and she feels like a part of her is missing; she can't be Brennan if she doesn't understand human remains.
By the end of the episode, Brennan regains her memory. Everyone must clear out their offices so the remodel of the lab can begin, which basically brings back memories of the past twelve years. Cam reveals to the team that she and Aristoo (another intern/her husband) are taking a leave of absence to adopt three children.
Meanwhile, Hodgins is put in charge once the lab reopens, and he finally can become the king of the lab, which has always been a title he's wanted to earn. Hodgins and Angela are expecting their second child, so it's assumed they're going to live happily ever after.
Booth and Brennan sit outside going through what Brennan has collected from her office: a drawing Booth's older son Parker gave to her eleven years ago; a toy pig Booth bought Brennan after she wanted to adopt a pig to save its life; a book written by their friend/therapist who died several seasons ago about the two of them, and a broken clock that stopped when the bombs went off.
Booth asks, "Why would you want to be reminded of the moment everything almost ended?" "Because it didn't," she responds.
Badass. She's shown me to keep even the worst memories because they're what make you, you.
Though it was a satisfying ending, there's still a part of me that doesn't feel completely right. I don't feel complete. After watching the show for nearly twelve years, maybe I'm just not ready to say goodbye, whether to the show in general, or to the characters that have taught me so much. "Bones" has been a huge part of my life, and I feel like the show is a part of me and my family. Maybe I just wanted more of a "happily ever after" type of ending for Booth and Brennan.
Regardless, at least I can binge seasons five through eleven on Netflix (they recently deleted seasons one through four and I'm super salty about it), and reflect the memories of my favorite crime-solving duo.