Atlanta-based mumble rapper Lil Yachty released his debut studio album, "Teenage Emotions," on May 26 and reintroduced us to his alter egos: Darnell Boat and Lil Boat.
Much like in Lil Yachty's 2016 mixtape release, "Lil Boat," the red-mustachioed and wigged Darnell Boat introduces listeners to his nephews, Lil Yachty and Lil Boat, in the intro of the album. "Yachty and Boat have been working so hard over this past year, and we just want to welcome y'all to 'Teenage Emotions,'" says Darnell Boat in the first song of the album, "Like A Star." "They both have lots to say…this time I think Yachty wants to go first." After, Uncle Darnell effectively leads fans into a concept album that displays the two distinct rap personas of Lil Yachty.
It can be difficult to differentiate between both Lil Boat and Lil Yachty as a first time listener. There are, however, a number of distinguishing traits displayed in both of their approaches to music and lyrics that can help successfully identify who's who.
Music Style
In an interview with Genius, Lil Yachty said that the defining characteristic of Lil Boat is aggressiveness." That word sums it all up, as Boat is the more masculine, foul-mouthed, confident rapper of the two. Boat seems to come out and say the things that Yachty feels he couldn't get away with, while laying down dark and dirty verses to Atlanta-style trap beats in tracks like "DN Freestyle" and "Dirty Mouth." "It's all in production," says Yachty in the interview. "If the beat is like, heavy hitting, that's Boat."
Yachty prefers the lighter tones of music, the kind of sound that he's dubbed as "boat music" in the past. Tracks on the album such as "Better," which features steel drums reminiscent of Jamaican island music, as well as the heavy-synth eighties-style track, "Bring It Back," with a sprinkle of a saxophone solo, are all Yachty creations. He tends to lean toward high-pitched, heavily auto-tuned singing, as opposed to forced attempts at mumble rapping like Boat. Positivity and good vibes are common themes in Yachty's lyrics.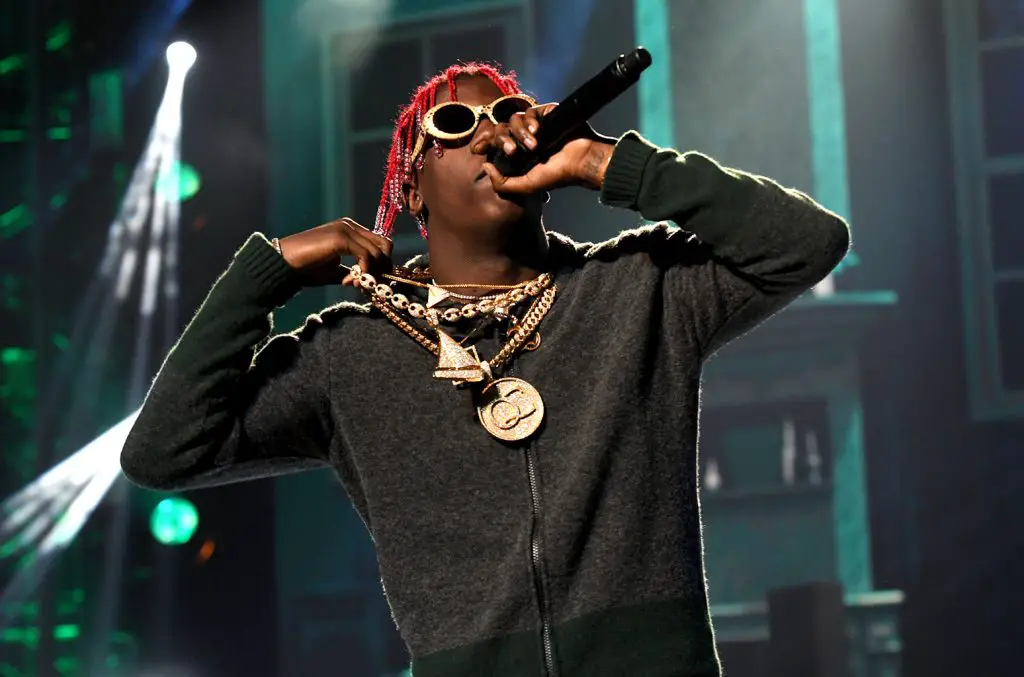 On Women
In his bars, Lil Boat is, without a doubt, the typical misogynistic rap star that displays women as sexual objects. Constantly referring to women as "b*tches," Boat likes to brag about having multiple women that only serve the sexual needs of him and his friends. Boat is only interested in what women can give him, and in songs like "Peek A Boo," he shows just how little he cares about having meaningful relationships with them with lines like, "F*ck her then f*ck on her sister, I'm ruthless."
"It's not Yachty man," says Yachty in response to that lyric in a separate interview with Genius. "In interviews, that's Yachty. But that on that paper, that's Lil Boat. He's a ruthless dude. He don't care. Yachty is a nice dude. That's not him. At all. That n***a Boat, he crazy, know what I'm saying? You never know what he might do."
Romantic, monogamous, vulnerable and semi-respectful, Yachty has a different approach to love. In tracks like "Forever Young" and "Lady In Yellow," he sings about wanting to be together forever with his only girl. Showing more awareness of a woman's agency over her body, Yachty is more concerned with pleasing women and doing what they want.
Though put rather ineloquently, lines like "Baby can I f*ck with you?" and "Let me love on you" are examples of Yachty showing a slight concern for consent. This is in sharp contrast with Boat's lyrics calling for multiple women to perform oral sex on him, or "Blow like a cello," which is probably the greatest lyrical oversight in history.
In short, if someone on Tinder were to find Twizzler-hair and multicolored mouth grills attractive, then they should swipe left on Boat and swipe right on Yachty.
On Fame
It's not hard to figure out how Boat feels about fame, as Boat is an acronym for "Best of All Time," according to a tweet from Lil Yachty's official account. Self-assured and confident, he's been presenting himself as the self-proclaimed "King of the Teens" since his beginnings. Riding the fame and all that comes with it, Boat likes to rap about the money, cars and diamonds that he didn't have just a few short years ago.
In contrast, Yachty is unsure of his standing as a public figure. In "Say My Name," Yachty redundantly sings, "I want you to say my name, say my name, say my, say my name in the crowd," hinting at his concern for how he is received by his audience, and the popularity he amasses from his fans. Yachty claims to be a normal teenager, (as normal as a six-figure teen can be), and with the emotional years of adolescence comes an inevitable uncertainty of his place in the world.
On Family and Peers
"I didn't ask for respect, all I care about is that check," raps Boat on "Dirty Mouth." Boat doesn't care about what people think, and he definitely doesn't care about what the haters are saying about him. He's just there to do him, and also attempt to emasculate his rivals by acting hard and likening them to female genitalia, like in "FYI (Know Now)."
Yachty is constantly singing about the "ice" on his mother's wrist, or alluding to the hundred pairs of shoes his sister has in her closet in interviews. He cares about his family and he attributes a lot of his success to his mom. In the intro he sings, "Look mama you made a star," and the outro, "Momma" is completely dedicated to her, bringing the gratitude full circle.
In his music, Yachty emulates the man that his mom raised him to be, while Boat is the reflection of Yachty as he sees himself fitting into the hip-hop world.
How It Comes Together
Listening to Lil Yachty's discography is a human behavioral experiment on the effect that constant exposure to something initially unpleasant can have on the subject's opinion. Someone once likened it to eating vegetables; they taste terrible at first, but become pretty good after recurring exposure. Nothing else captures the initial resistance to Yachty and Boat's dichotomy and the new sound they create together; in addition to, the acceptance and appreciation by the listener that soon follows.
In its first week, only forty-six thousand copies of "Teenage Emotions" were sold. Lil Yachty's heavy streaming presence on sites like Soundcloud, where he originally gained his cult following, and apps like Spotify, may have something to do with low sales, but he's going on tour and working on new music regardless of its success.
Either way, Lil Yachty and his alter egos have undoubtedly made a name for themselves in the genre, whether they're loved or hated; there are plenty who do both.