Last week, I became involved in a dispute with a client. I had met this particular client through the freelancing website, Upwork. For those who aren't familiar with the site, it's a place for freelancers to set up their resume, work experience, portfolio, certifications, picture, hourly rate, location, and the type of freelancing work they do. Upwork has a job postings page that allows freelancers to submit proposals (i.e. apply for jobs), but the catch is that they must "bid" on jobs.
If a client puts his budget at $230 for a job, you want to "bid" lower by saying you'll do it for $180. Most clients are looking for freelancers with some experience, but they also want to come in under budget, so agreeing to do the job for less is one way to snag the gig. However, that's just the problem: most freelancers are willing to do time consuming jobs for a measly $4.00 an hour (or sometimes even less) because getting the work is better than nothing.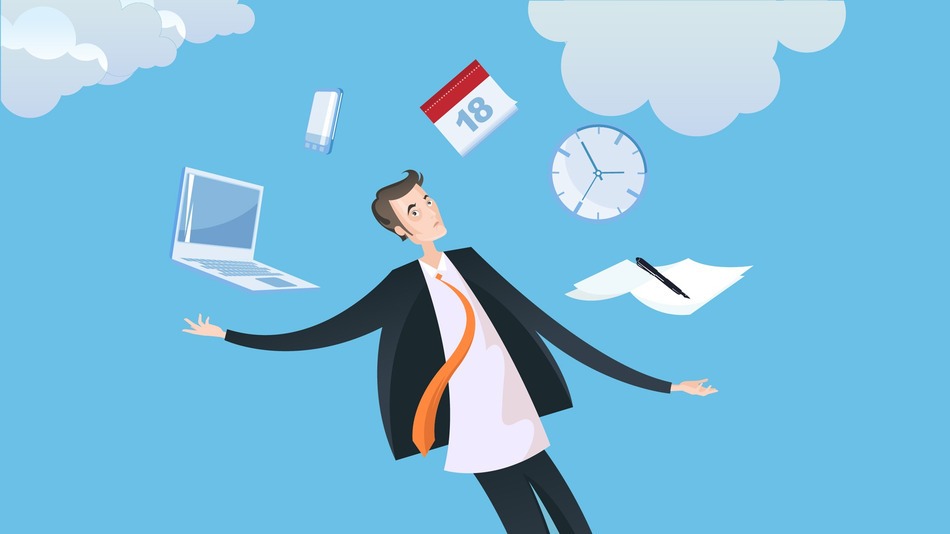 So, back to my dispute. The deal I had with this client was that I would write ten, 1,500-word articles for his website for a miniscule $20. However, if he liked my work, he would give me more work and up the pay to $10 per article. While I wasn't thrilled about the initial payment, I figured I could burn through these articles quickly because writing 1,500 words doesn't take a lot of time. But what the client failed to mention was that these articles required tons of media content, all of which I was responsible for finding and adding. The first article, despite the 1,500 word limit, took me over eight hours to complete because finding all the media was grueling (in part because the client told me to just grab from Google and YouTube, which was problematic since most of that content belongs to someone, and using it without permission is, you know, theft.).
Once I turned in the article, the client told me to publish it to his webpage. I was willing to do this because I figured the experience couldn't hurt, but I was annoyed. His job posting had said he was looking for a writer to write articles, and there was no mention of adding media content and then having to manually publish the work to his site. Less than a day later, he had another assignment for me, except this one would require at least 4,000 words—plus media content. The third article, which was 55 pages and over 6,000 words, was the final straw. I told the client I couldn't continue doing the work because not only was it taking decades to do, but his job posting—which had asked for a writer to do a "quick," 1,500-word, ten article writing job—was a blatant lie. Also, the guy was unforgivably lazy.
I'm not trying to dissuade anyone from trying their hand at freelancing. In fact, I think freelancing is a fabulous way to gain experience, especially for editors and writers. Even if someone has no editing experience and/or no professional writing experience, sites like Upwork provide a platform that allows even total beginners to gain valuable, on-the-job experience. But that's all it does.
While it's possible that, through freelancing, you could eventually build a list of clients, you should consider who those clients are. Are they subcontracting out a job their employer gave them? Have they just created a webpage that may not exist later or won't be updated a few years down the road? Maybe it's a newbie author who wants you to edit his manuscript so that he or she can send it off to a publisher for consideration—in which case, you won't get editing credit for it. In fact, the author may never even mention that they had an awesome freelancer who helped them bring their novel together. Sure, you get the experience and yeah, you can add the manuscript to your portfolio—especially helpful if the book is later published, even if your name isn't anywhere on it—but you aren't building a list of clients. Those are just regular people who either won't be able to give you future work (for example, someone who subcontracts out his jobs, which is a bad thing to be involved in anyway) or they'll move into a position where they won't need freelancers anymore. They'll have access to people who aren't splitting their time between freelancing and five other jobs.
And that's the other thing—freelancing doesn't pay.
Sure, you can read success stories about the freelancers who managed to build a respectable client list and make good money, but those stories aren't the norm, which is why they're presented to you, the beginner freelancer. No one would try freelancing if the top story for it was, "Two out of a Million Freelancers Aren't Homeless."
The final thing to be aware of when freelancing is contracts. If you're operating on a website like Upwork, they have their own rules/terms and conditions, which every freelancer should be familiar with. It tells you things like, "Don't do work for a client if he/she doesn't begin a contract with you" and "if the client doesn't pay you for the work, the work remains your property." I know that first one sounds like a "duh" statement, but there are "clients" all over Upwork who'll reach out to newbie freelancers, invite them to interview for a bogus job, and then ask them to do a test piece… But then the freelancer never hears back from the interviewer and later discovers that this individual had 1,000 freelancers complete "test pieces," which then end up on his website or in a pamphlet or a book or wherever.
Yes, some clients really do want you to do a test piece, but these pieces shouldn't take that much time, and the freelancer should really examine the client's profile to see if the job is real (fake listings aren't hard to spot).
The takeaway: if you need more (or any) experience, try freelancing. Upwork is just one website, but there are many others. You can also try marketing yourself on a site like Fiverr, or to family and friends. Freelancing is also a good option if the internship opportunities near you are few, and/or remote internships aren't right for you. You can always invoice any client using digital invoice. But just remember that you're doing it for the experience. Otherwise, you'll feel pretty bitter when the work hours rack up, but the money doesn't.