Freelance Finance
As the freelance revolution continues to grow, students graduating college are likelier than ever to get involved in the gig economy.
By Devin Ross, Middle Tennessee State University
---
Are you graduating soon?
Maybe you're feeling a bit apprehensive about entering "the real world" and getting a "grown up job"? Don't sweat it. As John Mayer once said, "There's no such thing as the real world," and as it stands, the idea of a "grown up job" is rapidly disappearing, or at least changing a bit.
We are now in the midst of what some have called the freelance revolution. Rather than working for a single company, many professionals are offering their services to a number of different clients on a freelance basis. The number of freelancers has been steadily climbing since the tech boom of the 90s, and there are now 55 million freelancers in the U.S. alone. Although many of them have other jobs, there are a growing number of people making full-time careers out of freelance work. In fact, Forbes predicts that by 2020, 50 percent of the U.S. workforce will be part of this gig economy.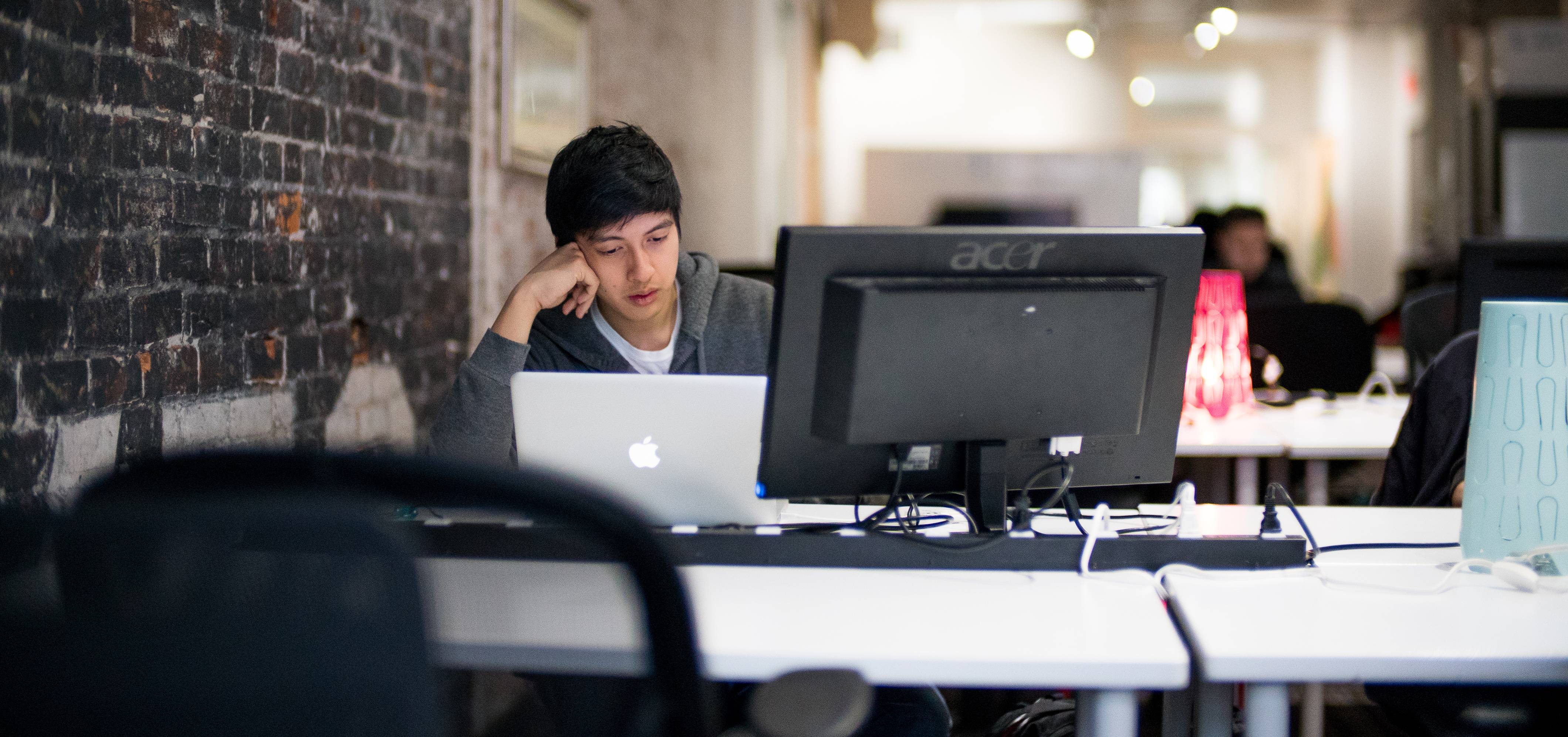 While the lack of company benefits, such as insurance, and the uncertainty of where your next paycheck is coming from can be a bit daunting, many are choosing the flexibility and freedom that come with freelancing in favor of traditional office jobs.  If the idea of working freelance interests you, here are seven tips on how get started on your path to freelance domination.
1. Know Your Strengths
Think about where your knowledge and expertise lie.  Whether you're good at crunching numbers, writing poetry or making tandoori chicken, there are ways of spinning your interests and talents into a paycheck.  We live in a time when people with very specific interests can find other people with similar interests at the click of a button.
Find your niche and use it as a template; however, be conscious of the fact that just because you can make it pay doesn't mean that it will produce a living wage. In today's gig-economy, it's not uncommon for freelancers to have a passion project as well as a couple of other, perhaps less exciting, jobs to supplement. Do some research into freelance markets, find what jobs are in high demand and think about how your interests and skill-set apply.
2. Create a Plan
Once you have decided what market you're targeting, it's time to start thinking about how you can find clients, how you are going to present yourself to them and how much you are going to charge for your services.
There is a whole range of freelancing sites that make marketing your services and finding clients super easy. Sites like Upwork, Freelancer and Toptal are just a few that post new jobs daily.  Do some reconnaissance to see which companies are hiring, how they are marketing themselves and how much they are demanding for their services. Take some notes, and devise a plan of how you can get to that level.
3. Find a Schedule
The beauty of freelancing is that it offers flexibility and allows you to create your own schedule. However, if you're not naturally a self-starter, this can be a bit of a double-edged sword. Not having a boss breathing down your neck can make it easier to procrastinate or mismanage your time. That's why it's imperative for freelancers to create a routine (no matter how crazy) and stick with it. Find out how you work best and build your schedule around your natural tendencies. For those who need help scheduling their day, Indy is an all-in-one management system perfect for beginner and experienced freelancers.
Maybe you like waking up in the afternoon, grabbing a cup of coffee and working straight through until it's time for "Game of Thrones," or maybe you like to wake up early, take your dog for a walk and work incrementally throughout the day. Everybody is a little bit different; just remember to consider how long certain projects will take, and be realistic about how many projects you can take on at once.
4. Brand Yourself
As I'm sure you're all aware, the name of the game today is branding. This is especially true if you are an independent contractor.  While maintaining an active social media presence can be helpful, branding encompasses much more. It's how you present yourself on your resume, in interviews and, more generally, in life.
Find a way to showcase your best attributes and advertise yourself to others. Print up fliers and make business cards. Get out into the community and develop your networking game. If you are tirelessly presenting your best self, the possibilities are endless.
5. Find a Mentor
One downside to being a freelancer is that it can be a bit disorienting starting out without the guidance of the traditional business structure. You've been thrown out into the wilderness, and now you have to fend for yourself. While there are many wonderful online resources that can provide the training you need to pursue your dream freelance career, nothing compares to the knowledge of individuals who have actual experience working in your field. Seek out a mentor to help you learn the ropes.
If you don't know anybody firsthand, spread the word around and actually get out and engage with people; attend seminars or join an organization that is relevant to your particular field. Once you've found somebody, approach them with sincerity, enthusiasm and respect, and they'll probably be more than happy to help.
6. Consider Learning Coding
With today's technology-based society, every business is slowly becoming a tech business. Whether it's an ice cream stand or a florist, almost every company now has some form of an online component. That means that tech-related jobs are in high demand. While you don't need to be a complete tech wiz, it definitely helps to know the fundamentals, regardless of what field you are hoping to work in.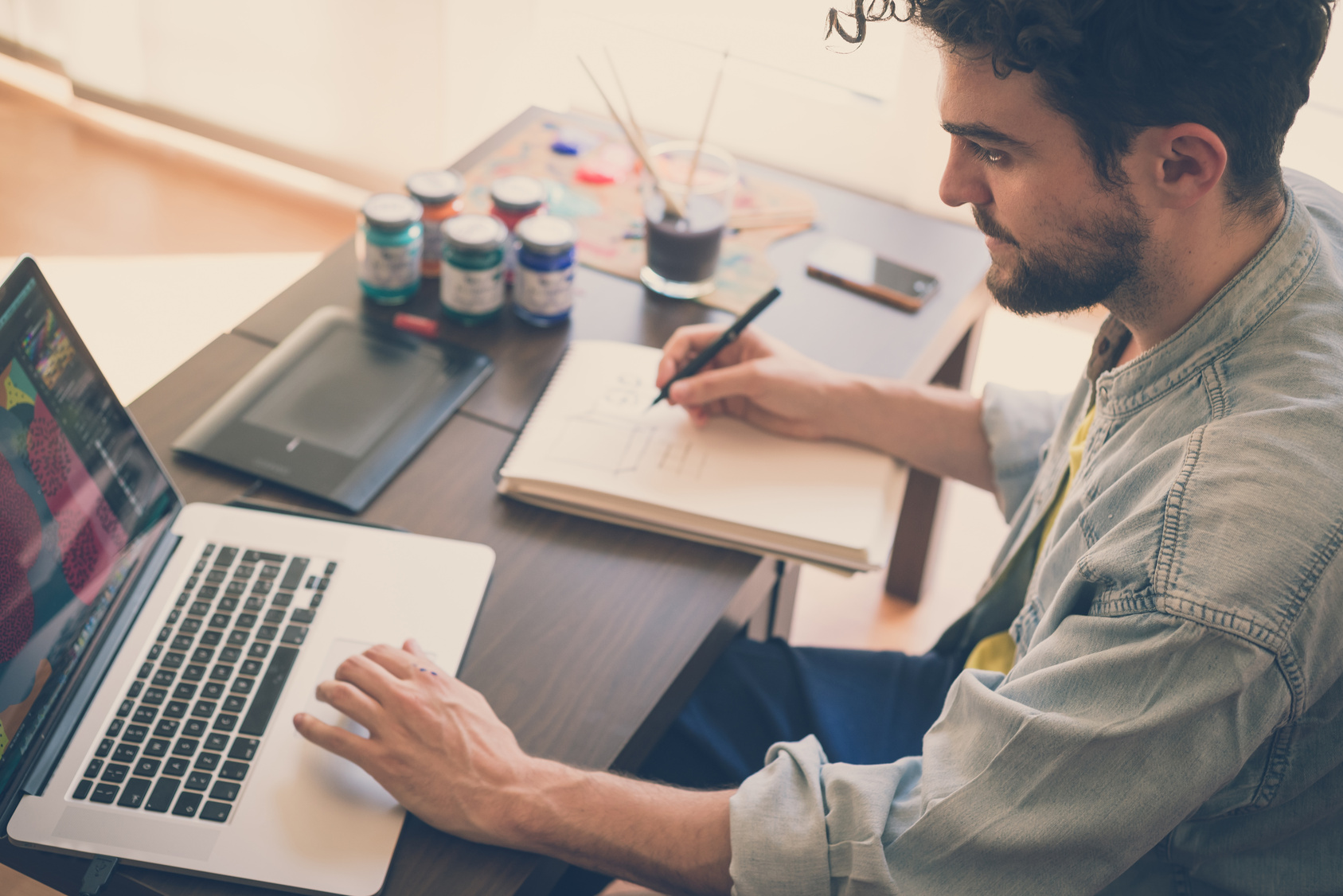 If you can learn the basics of coding, such as html, CSS or JQuery, you will be much more marketable. Luckily, there are many great online courses and bootcamps to help get you rockin' n' rollin'.
7. Hustle
As the Chinese proverb goes, "Be not afraid of going slowly, be afraid only of standing still." This definitely applies to freelancers. The luxury of being your own boss will only come with hard work and discipline, just as any other boss would expect from you.
You will have to hustle for every job you get and there may be some lean months, or even years, until you can afford some of the comforts afforded to your corporate counterparts. But have faith, young grasshopper; if you want it bad enough, you'll get there.