Rumor has it that newly wedded Meghan Markle secretly expressed the desire to one day run for President of the United States, according to Daily Mail. This information is only a rumor and should be treated as such. Fake news has threatened to muddy the current of information running through the waters, and society is now cautioned to take such outlandish claims with a grain of salt
Still, a hint of truth lies in every rumor, and people cannot help their curiosity, inevitably digging their noses in the dirt of tabloid news. So, does Markle see the White House as her end goal?
Her past experiences in activism would most likely stand as her qualifications for the position. In addition, her projected platform of inclusiveness, with its strong feminist undertones, so starkly contrasts that of America's current president that she might win the majority of votes from those Americans looking for a fresh start. Here are three reasons why the new Duchess of Sussex would make for a better president than Donald Trump.
1. Firmly Rooted Feminist Ideals
"No, I wouldn't say I'm a feminist." "I am proud to be a woman and a feminist." Provided are two quotes, one from President Trump, the other from Meghan Markle. It is painfully obvious to whom each quote belongs.
During the 2016 race, then-candidate Trump criticized Hillary Clinton by commenting, "The only thing she's got going is the woman's card, and the beautiful thing is, women don't like her." The next day, in an interview with Piers Morgan, Trump said, "I think people have to go out, they have to go out and really do it, and they have to win. And women are doing great, and I'm happy about that."
In this way, Trump's opinion on women seems to contradict itself constantly, skewed one way in the face of the public, yet reveals its true colors when the cameras are turned off. Unlike Trump, Meghan Markle's support of women has remained steadfast since the early days of her activism.
At age 11, Markle unknowingly began her career fighting for the equality of women. One day in elementary school, she found herself watching a soap commercial during class, listening as it enthusiastically pitched the product saying, "Women all over America are fighting greasy pots and pans!" The young boys around her rallied behind the commercial, shouting "That's where women belong — in the kitchen!"
See Meghan Markle on '90s Nickelodeon Show After Protesting Commercial
While telling her audience this at the 2015 UN Women Conference on International Women's Day, Markle reminisced that she felt shocked and angry, a feeling that inspired younger Meghan Markle to write to the company (Proctor & Gamble) as well as influential female politicians, such as Hillary Clinton, about the bias women faced through the advertisement.
Her efforts, despite being only 11 years old, led to action. Young Meghan Markle received many responses and apologies from those she wrote, promising change in this commercial as well as others with an outdated portrayal of women in commercial advertising.
Just months later, the same commercial aired again. Same product. Same enthusiastic sales pitch, but with one big difference — "People all over America," instead of "Women all over America."
It was while giving this speech that Markle accepted her position as the UN Women's Advocate for Women's Political Participation and Leadership. "Women need a seat at the table. They need an invitation to be seated there, and in some cases, where this isn't available, well you know what? Then, they need to create their own table," Markle stated.
With UN Women, Markle visited Rwanda to meet female parliamentary leaders in Kigali, where women make up 64 percent of their highest levels of government. Inspired by the pace at which the community was actively working to incorporate female voices into their decision-making processes, Markle envisioned an America as willing as the men and women of Rwanda to push for gender equality as the first step toward the prosperity of a nation.
Markle's unwavering concern for gender equality catches the attention of all women who believe similarly, whether they outwardly identify as feminist or not.
2. A History of Activism 
Along with her early stances of feminism, Meghan Markle also volunteered at a local soup kitchen in her teens, and again when she returned to her home until the age of 22. Then, while filming "Suits" — the series for which she became most recognizable — she continued this volunteer work at soup kitchens in Toronto.
Once a young leader herself, the struggles of children and young adults trying to make a difference resonated with Markle's own experience of how persistence often becomes success. In 2014, she joined One Young World — a charitable organization that supports young leaders in their endeavors to solve worldly issues.
Markle opted to become a Global Ambassador for World Vision just two years later, in 2016, even after taking on her role with UN Women. During her time with World Vision, she traveled again to Rwanda, as well as India, with each learning mission intended to progress toward bettering the education of local children and furthering her work concerning women's rights.
While in India, she worked closely with the Myna Mahila Foundation, an organization dedicated to providing access to employment opportunities and female hygiene products to increase awareness of menstrual health for the women of Mumbai.
"When we empower girls hungry for education, we cultivate women who are emboldened to effect change within their communities and globally," Markle said in an op-ed for Time Magazine. "If that is our dream for them, then the promise of it must begin with us. Period."
By raising her voice against controversial issues, Markle herself has become a role model and an inspiring symbol of hope for those otherwise silenced by an oppressive government.
Markle's new royal status has only spurred forward her efforts to help these communities. Markle has used her title and that of her husband to spread the word about organizations like the Myna Mahila Foundation, naming it as one of the charities to which royal wedding donations should be allotted.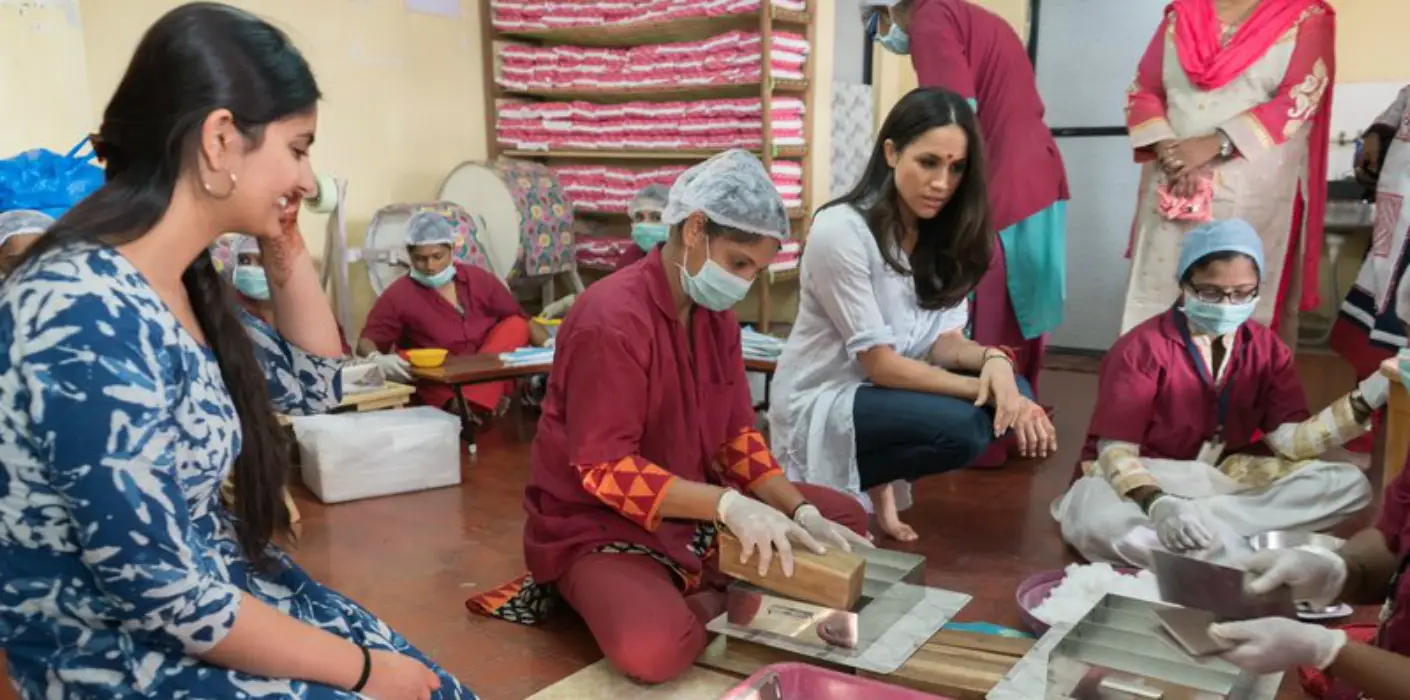 She is a humanitarian — "for the people" in every sense of the word — and her concern for ensuring the welfare of the less fortunate has captured public attention.
Despite her lack of previous political experience in a government office, this positive image could translate into potential voter support. After all, Trump didn't have experience as a seasoned politician prior to his election in 2016.
3. A Voice for All
Despite the constitutional requirement that a president is at least 35 years of age upon taking office, the U.S. has never elected anyone younger than the age of 43.
Although the running theory is that with age can only come greater wisdom, which allows the president to be better equipped with the experience necessary to handle his executive duties, a significant portion of the voting population is left feeling underrepresented by their senior higher ups — those loud millennial voices that rally, protest and demand change.
The millennial generation will be the one whose future will be impacted — beneficially or detrimentally — by decisions being made in Washington today. If so, why is someone about 50 years older the voice of millennial concerns?
Trump, at 71 years old, is the oldest president to have taken office thus far, but if Meghan Markle aspires to be in Oval Office one day, she would become the youngest. Viewing the issues of the nation through the hopeful lens of a woman only 36 years old may even be the solution the country, despite its differences, has been searching for.
The comprehensive social media coverage of the recent royal wedding also seemed to bring people together, stirring within the American public a fascination for a beautifully elaborate cultural tradition so unlike anything American traditions.
With their names and smiling faces plastered on the homepage of every pop culture website and on the front page of every tabloid and magazine, every American inevitably found themselves reading about the Duke and Duchess of Sussex.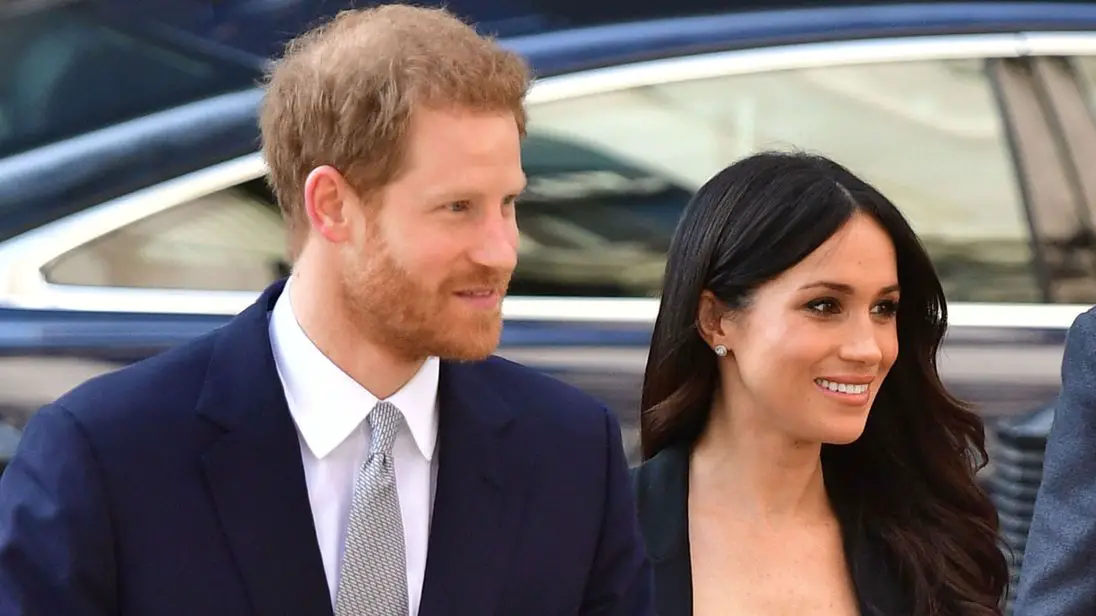 Yet, the tabloids weren't just writing about this actress-turned-royal; instead, they highlighted Markle's humanitarianism and her charming persona. Upon digging deeper, it becomes quite clear that she portrays this likability not only behind the cameras as an actress and as a royal, but also behind the scenes as a seemingly genuine individual.
As Markle has previously proven her determination to speak for those quieted, her commitment to equality does not seem to be limited to issues of gender.
In an article published in The Washington Post, Karla Adam notes that "As seen at the wedding ceremony, which included a passionate sermon by the Most Rev. Michael Curry (who seemed to blindside some royals with enthusiastic talk of love and emotion), a gospel choir, a black cellist and a black Church of England priest, Meghan is not downplaying her biracial heritage."
Given that only 8 percent of Black American voters supported Trump in the 2016 presidential race, Markle has a chance to win the backing of an influential portion of America's population. Her drive towards inclusiveness for all may be what pushes her into the lead ahead of Trump if they were to find themselves head-to-head in a future race for office.
Currently remaining a U.S. citizen even after her marriage to Prince Harry, Markle fits the mold for what the presidency requires. However, upon receiving British citizenship — an intensive process of application and review that may take up to three years to complete — Markle may choose to surrender her dual citizenship because of strict tax laws for Americans living abroad warranted by the U.S. government.
However, a simple issue of etiquette may be the most difficult challenge for Markle and her potential presidential aspirations to overcome. According to Newsweek, a correspondent of Buckingham Palace explains that "'by convention,' members of the royal family 'close to the queen' do not exercise their right to vote [including] 'senior members' of the royal family."
Although this pertains to politely refraining from participating in British elections, Markle-for-President supporters must wonder whether this tradition would extend to Markle's ability to vote in U.S. elections as well.
Further, Markle's new status may even go so far as to deter her political activism altogether, which up until now was fundamental to her identity, given that "just like the Queen, senior royals are expected to stay politically neutral in public."
Given that Prince Harry stands sixth in line to the throne rather humorously behind little one-month-old Prince Louis of Cambridge, he could choose to relinquish his royal duties, allowing his wife free reign to express herself politically.
But no decision has been made, by neither the Duke nor the Duchess, regarding how they plan to carry out their transatlantic relationship, allowing Markle-for-President supporters to continue their speculation at the moment.
At the end of the day, Markle still holds the royal title Duchess of Sussex — not only a title, but an honor, extending down through centuries of family history and bestowed upon her, entrusting her to uphold not only its name, but its values as well. Has America heard the last of Meghan Markle's campaign for equality, or will voters see her name on the ballot in 2020?