Meghan Markle's husband-to-be, Prince Harry, has been admired by both English and American citizens for years. His close relationship with Barack Obama as well as numerous celebrities, including Rihanna and Ed Sheeran, has created a spotlight around the royal red head.
With his lovable bromances with pop singers, his own radio show and charitable efforts, how could the Prince possibly be adored any more by fans?
Well, the answer is a wedding. Fans of the royal family live and breathe for royal weddings. Naturally, people of both the U.K. and the U.S. went into a frenzy when the beloved Prince Harry started dating American actress Meghan Markle.
The couple quickly became a hot topic in media, and the announcement of their engagement was almost too much excitement for the world to handle.
With the wedding only months away, sure the dress and ceremony are to be anticipated, but becoming royal in a country that is all-new to the bride comes with its limitations. So, here are 12 royal rules Meghan Markle will be expected to follow just as are other royal women.
1. No Autographs
The request for an autograph from Kate Middleton, Prince Harry or even royal-to-be Meghan Markle will always be denied. It is against the royal protocol to sign autographs. As an attempt to lessen the chances of the royal family's signatures being forged, staff members typically sign guest books of official engagements.
Although typically avoided, Princess Kate has, on rare occasions, signed "Catherine" or "Duchess of Cambridge." As a former actress, Markle will have to become accustomed to rejecting this request from fans.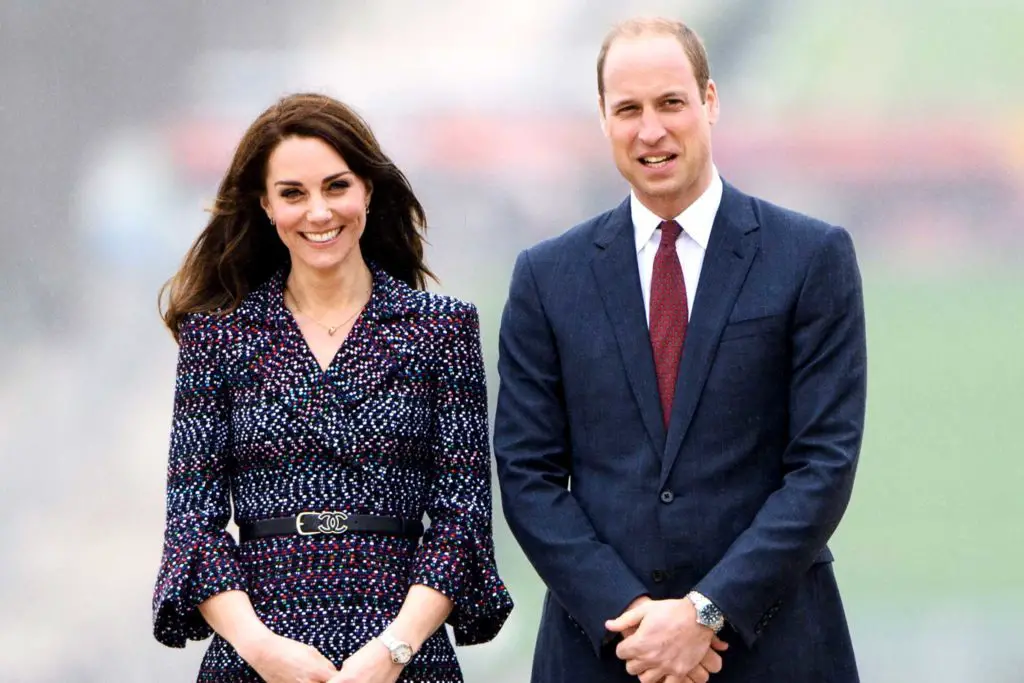 2. No Selfies
This is yet another thing that Markle, as an American celebrity, is used to doing for fans. The no-selfie rule's reasoning is a bit more simplified as "lack of time to appease everyone." On one of her first official engagements with Prince Harry, a couple approached the pair and asked for a picture. Markle replied "we're not allowed to do selfies."
3. Conversion to Church of England
Queen Elizabeth II is head of the Church of England. As such, every member of the royal family is expected to share the same faith and beliefs. Coming from a Protestant family in Los Angeles, Markle will need to take necessary steps to convert by starting with baptism prior to the ceremony.
4. No Voting
The no voting expectation is not because Meghan Markle is American. Besides, she's undergoing the process of earning citizenship to the U.K. According to the U.K. Parliament, it would not be against any laws for Markle to vote. However, voting is considered unconstitutional for a monarch.
5. Restricted PDA
Engaged and recently married couples tend to be a little more showing of their affection. But as a member of the royal family, it is expected that there be minimal PDA. Royals are supposed to appear professional when engaging in official royal engagements and therefore are supposed to be discrete with affection. Reports say this includes even holding hands.
6. Social Media Presence Is Forbidden
Do you follow Prince Harry on Twitter? What about Kate Middleton on Instagram? Well, no. No one does. That is because the only way to follow any of the royals on social media is either through fan pages or the official Kensington Palace social media page.
Following the #CommonwealthDay Service, TRH's & Ms. Markle then had the opportunity to meet some school children who travelled from Belfast, Fyfe, Aberystwyth, Stoke-on-Trent, Alnmouth, Berwick-upon-tweed and York to attend. pic.twitter.com/AY12VKYIgD

— Kensington Palace (@KensingtonRoyal) March 12, 2018
This certified account includes updates and pictures from Kensington Palace, about the Duke and Duchess of Cambridge, Prince Harry and their royal foundation. So, Meghan Markle, like the other royals, will not be allowed to have a personal social media account and will have to join the official and shared pages.
7. Greeting the Queen
The Queen, aka the highest-ranking member of the royal family, is expected to be greeted traditionally and in reflection to her status in the hierarchy. The men, including Prince Harry, greet the Queen with a neck bow. Markle will join the women by curtsying before her majesty.
8. Bridal Bouquet
Of course, there are expectations of the details of Markle and Prince Harry's upcoming wedding. In the royal weddings that have come before, dating back to Queen Victoria, the bridal bouquet includes myrtle. The myrtle typically comes from Queen Victoria's garden as she started the tradition. The evergreen shrub is emblematic of love and marriage.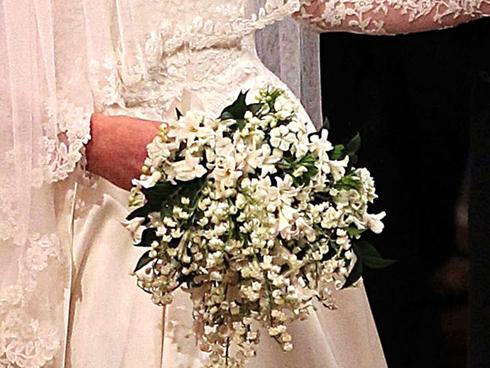 9. Hats & Tiaras
Ladies of the royal family are expected to wear hats to any and all formal events. However, in the evenings, the royal women trade their famously large and detailed hats for tiaras. And yes, it is true that placement of the tiaras is important. This has changed over the years, but the current fashion is to wear tiaras at a 45-degree angle, slightly further back than in previous fashions.
10. Manicures
In America, all sorts of colors are popular for manicures. This includes reds, blues and even black. However, ladies of the royal family are expected to avoid dark colors and wear only nude or neutral tones.
11. The Duchess Slant
Yes, there are even rules of how Markle should sit. In America, crossed legs when sitting is seen as professional and proper, but for royalty, they are frowned upon and women are instead expected to sit with their legs side-by-side with a slight tilt. This is known as the "Duchess Slant."
Duchess of Cambridge, Kate Middleton, can be seen practicing the expected form in several pictures.
12. Respecting Hierarchy
All members of the royal family are expected to know the order of the hierarchy and respect it.
Therefore, there is a certain order in which the family arrives at events and is presented. For example, when arriving at a dinner, the first to enter would be Queen Elizabeth II, followed by Prince Phillip, Prince Charles, Duchess of Cornwall Camilla, Prince William, Duchess of Cambridge Catherine, Prince George, Princess Charlotte, Prince Harry and lastly Meghan Markle.
While some of the expectations on the list have been broken before, following the hierarchy is one of the strictest rules Meghan Markle will face upon becoming royal.