Sexism and sexual harassment is still a problem in the work environment, a point Gretchen Carlson is here to prove.
Carlson, a former Fox News Channel host, filed a sexual harassment lawsuit last Wednesday against Roger Ailes, the news channel's chairman and CEO.
Carlson, a former Miss America and graduate of Stanford University, is best known for co-hosting "Fox & Friends" before leaving to host her own program on the channel, "The Real Story with Gretchen Carlson."
Carlson was fired by the conservative-leaning cable news network and left Fox on June 23 when her contract expired. In the lawsuit, Carlson claims that Ailes "Sabotaged her career because she refused his sexual advances and complained about severe and pervasive sexual harassment."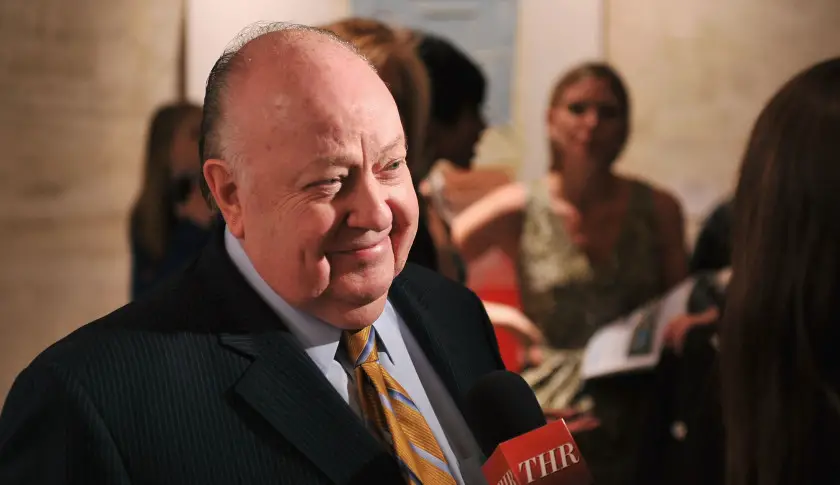 She also claims that when she met with Ailes to discuss the discriminatory treatment she was experiencing, Ailes said, "I think you and I should have had a sexual relationship a long time ago and then you'd be good and better and I'd be good and better," adding that "sometimes problems are easier to solve" that way. Carlson said she refused these sexual advances and nine months later, Ailes terminated her employment.
Also in the lawsuit, Carlson claimed that back in 2009 she complained to her supervisor that Steve Doocy, one of her co-hosts on Fox & Friends, "created a hostile work environment by regularly treating her in a sexist and condescending way." After hearing of Carlson's complaints, Ailes responded by calling her a "man hater" and "killer" and telling her that she needed to "get along with the boys."
In response to the lawsuit, Ailes released a statement denying the accusations.
"This is a retaliatory suit for the network's decision not to renew her contract, which was due to the fact that her disappointingly low ratings were dragging down the afternoon lineup," he said. "When Fox News did not commence any negotiations to renew her contract, Ms. Carlson became aware that her career with the network was likely over and conveniently began to pursue a lawsuit."
Carlson's lawyer's wrote back in a statement saying that the publicly available ratings show that Carlson's total viewership had actually been on the rise.
So, here lays the classic tale of two different stories. Since the lawsuit came out last week, an onslaught of articles have come out reporting on and discussing the claims Carlson has made. Some are in defense of Ailes, and others argue that the allegations Carlson is making are indeed true.
My opinion resides with the latter.
After diving deeper into the situation and researching to find some sort of evidence that may back Carlson's claims, I found a plethora of snippets from "Fox & Friends" proving that Carlson was objectified, belittled and patronized by her male co-hosts.
This video is two minutes long and is solely a montage of clips from the show showcasing Carlson's treatment by her male counterparts. Isn't it disgusting that there's so many examples of Carlson being objectified on air that someone was able to make a two-minute long video of these clips?
Although one cannot say that this montage is enough to prove Ailes is guilty of sexual harassment, it certainly does exemplify that the network, the bosses, the whole crew at Fox News allowed the male co-hosts to objectify Carlson on live television time and time again.
I do try to look at both sides of the story, and I've asked myself if Carlson was so bothered by the sexist and demeaning comments, why did she often laugh along with them? But, was she really going to start a revolt and make a stance against these men on live air? Do you think that would have sat well with the network executives and her bosses? She was outnumbered by the male co-hosts. Who would have been there to have her back?
I believe Carlson knew she would have put her job on the line if she had showed any backlash to the nasty comments on air. Her duty was to keep up her appearance and she gracefully ignored and batted away the distasteful remarks. Clearly nobody was doing anything to put an end to the belittling comments, because as the video shows how often they occurred.
Once, after co-host Brian Kilmeade made a sexist comment on the show, Carlson walked off the set, yet Kilmeade kept playing along and acted as if he enjoyed her reaction.
Time will tell whether the allegations are true or not, but there is clear proof that Carlson was repeatedly objectified on national cable television.
Carlson is not the only one who has come forward alleging that Ailes sexually harassed her.
According to Carlson's attorneys, since the lawsuit was filed last Wednesday, more than a dozen people have contacted the law firm wanting to share similar stories of harassing behavior from Ailes.
On Saturday, New York Magazine published the allegations of six other women claiming Ailes sexually harassed them.
Three hours after the article was published, Ailes' attorney Barry Asen responded saying that Carlson and her lawyers "are desperately attempting to litigate this in the press because they have no legal case to argue. The latest allegations, all 30 to 50 years old, are false."
Carlson's attorneys responded by asking how did Asen find out so quickly that all the charges were false?
Seems a little fishy, huh.
Gabriel Sherman, who wrote the article for the magazine, also wrote a biography of Ailes in 2014. In the biography, Sherman included interview with four women who told him that Ailes used his position of power to make inappropriate sexual comments or unwanted sexual advances in the office.
This is not just the story of one woman who was sexually harassed by a man abusing his position of power. This is the story of many women who have felt shame in the past for having been harassed by men in the workplace and were afraid to share their stories.
I hope the truth is unveiled for Carlson. I hope she wins her fight against the media mogul. I hope her voice is heard and not shunned by a man desiring to save face. I hope Fox News steps up and admonishes the objectifying behavior they have allowed their male hosts to portray on live television for so many years. I hope this sexual harassment case brought up by Carlson empowers more women to share their stories. It's time society stops sweeping sexism and sexual harassment under the rug; it's time to start making a big change.