A few years back, I, like many others, became enamored with YouTube beauty videos and the bloggers behind them. I learned how to blend my eyeshadow, bake my concealer and lots of other little beauty tips, many of which helped spark my love of the art of makeup and even land me a job at Ulta. I owe most of my current skill to one of my personal favorite YouTubers, Jaclyn Hill. Hill, twenty-six years old, started her channel in 2012 with low quality lighting but clear talent and personality. Hill soon shot to YouTube fame and has become part of a select group of YouTubers who have turned their makeup videos into a career path. These beauty bloggers are actively changing the beauty industry.
The trend of beauty tutorials began around 2007, shortly after the invention of YouTube. Currently, a search for "makeup tutorials" on YouTube yields over 28 million results, and this number is increasing constantly. One of the first makeup artists to popularize YouTube beauty tutorials was Michelle Phan, who began her channel in 2007. She branded herself and even started a successful monthly makeup delivery company named Ipsy. Since then, others like her have turned YouTube into a career and have helped many people to learn new beauty techniques. They have also helped revolutionize the way many consumers choose beauty products and approach the industry.
There are many different types of YouTube beauty tutorials, ranging from voiceover tutorials to "hauls." Perhaps, the most common is the basic talk-through. During a talk-through tutorial, a YouTuber will typically explain to viewers what they are doing and why they are doing it as they demonstrate the techniques. However, the main element in these sorts of videos is personality. The videos capture a realistic moment without over editing; this makes the YouTuber feel relatable to viewers. By engaging with viewers, YouTubers distinguish themselves and attempt to gain a following.
Jaclyn Hill currently has over four million subscribers and frequently talks about plans to release her own makeup line. Hill's following has led to her develop an almost magical influence, meaning almost every product she mentions in a video sees a large increase in sales or even sells out. In order for a YouTuber to be able to make a career from their videos, they must have at least some sort of influence.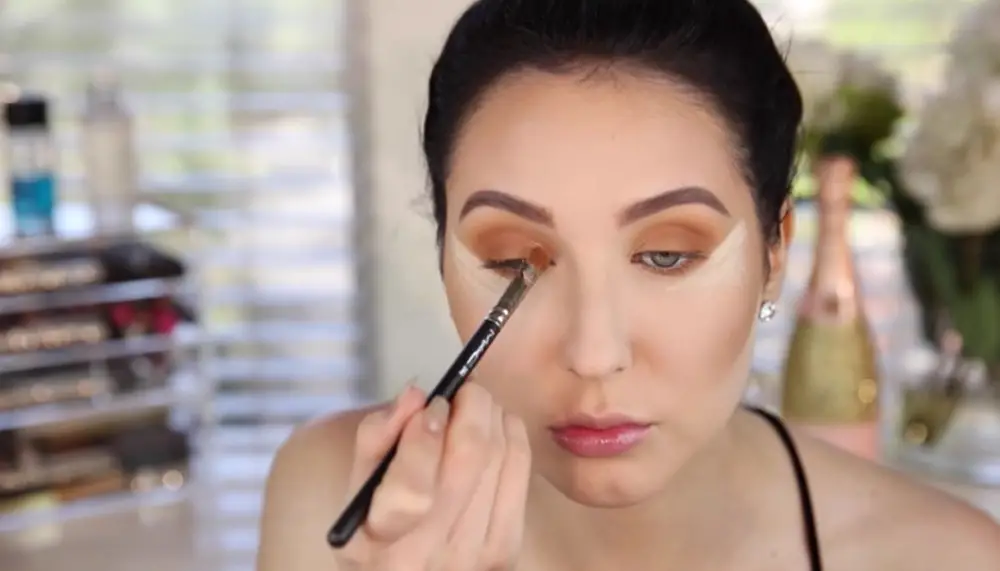 Most beauty YouTubers make money based on company endorsements or by promoting their ambassador code for a specific brand. In the newly changing beauty industry, in order for a product, such as an eyeshadow palette, to be successful, it must obtain some sort of beauty blogger approval. Therefore, companies will often send products to these YouTubers for them to review as a method to increase sales. Few, like Hill, are actually able to design their own products.
On June 21, 2017, Hill released her latest collaboration with the beauty company, Morphe Cosmetics. The palette features 35 colors with specifically designed formulas. Like most things Jaclyn Hill puts her name on, the palette sold out almost instantly, though Jaclyn promises fans there will be a restock coming soon. The palette is only the latest of Hill's successful endeavors into the beauty industry.
The YouTuber's first major collaboration came two years ago when she collaborated with the brand Becca Cosmetics on the now infamous "Champagne Pop" highlighter. The highlighter, which has since been added to Becca's permanent collection, is one of the best-selling highlighters of all time. The product's popularity also helped Hill amass an even larger following.
Although, with a large following definitely comes criticism. Hill has experienced more than her fair share of hate on many of her videos, even leading her to have to disable comments on some of them. Internet trolls and other mean-spirited people have target Hill with cruel comments about her appearance and even her family life. Hill has continuously taken to social media, including Snapchat and Twitter, to open up to fans about how the hate has affected her life. She continues to actively speak up against bullying of all kinds and encourages fans to do the same.
However, some more valid criticisms have also been made about Hill and other beauty bloggers. Not only are they profiting from selling products, making many of their opinions biased, but most have not received any sort of education or certification. Often, these "makeup artists" will be able to do their own makeup very well, but might not be able to create a great look on a client.
Though Hill did work at MAC Cosmetics for several years and received training through the company, she does not have any certification in the makeup world. Critics also argue that Hill and many YouTubers simply recreate similar looks, urging their followers to do the same. This adds to the continued pressure at the core of the beauty industry to force people, particularly women, to conform to a certain "standard."
Yet, many find some sort of empowerment in the joint community of beauty bloggers. While there are potential downfalls of the community, the YouTubers and their videos do help many people figure out what products work best for their skin. No matter the skin type, race or even gender, viewers are able to find a YouTuber relatable to them.  The videos act as a guide for those seeking advice and even give them a pseudo personal experience they might not otherwise have.
Love it or hate it, one thing is certainly clear: Hill and the rest of the social media generation of makeup gurus have changed the beauty industry and are continuing to do so. Gone are the days of messy middle school makeovers and trips to your local beauty counter for a consultation. Now, all the makeup tips you could ever want are just a few clicks away.
It is important to remember that any sort of video should simply be a jumping off point for one's own journey of discovering makeup. If you're interested in makeup, just continue experimenting. Play around with different colors and styles, use makeup as a means to express yourself, and most importantly, have fun.