Valentine's Day is today, and college students need to impress their boyfriends and girlfriends; however, choosing the right date and gifts can be a real stressor, which is nothing a student needs right now with school and life to deal with.
So, here are ways to have a great Valentine's Day without breaking the bank.
Great Dates for Your Girlfriend
If your girlfriend is someone who loves to stay inside, a date at home is perfect.
If you live on campus, coordinate with your roommate(s), so only the couple has the dorm for a few hours. Living off campus allows more wiggle room with the time and space you have to execute a romantic getaway, so plan to decorate your room with some candy and buy flowers if they are in your budget. Flowers cost around $20, at the most, so only buy them if you can work them in and if she likes flowers (not all girls want a dozen roses).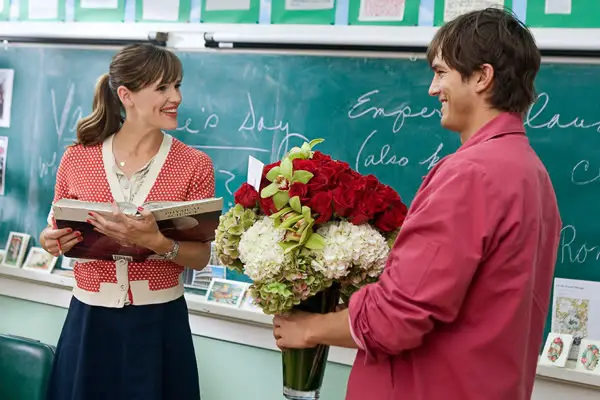 Also, a few candles would be nice since you're going to be inside all day. Local stores have small candles for less than a dollar each, so breaking the bank is the least of your worries, but be aware how messy wax can be. Candleholders range in prices, but there are alternatives, like a plate, to catch the wax.
In a living room, you can create a fun picnic scene for when she arrives. Set out a blanket and cook the food you already bought to save money, or get simple ingredients, which shouldn't total over $20-$25, like fruits and sandwich fixings.
The best part is that you can have a conversation about setting up the scene and the things that you both have in common. After the picnic, you could snuggle on the blanket and watch movies on Netflix. You save two movie tickets, popcorn, candy and drink purchases; instead, spending money for one date on an entire day's worth of activities (flowers, candles, lunch, Netflix).
On the other hand, an exciting date out in the town, including restaurant, movie and/or bar(s), allows you both to socialize with each other and friends if you invite them along.
First, pick her up and go somewhere with special couple's rates. For example, Applebee's has 2 for $20, which is a lifesaver. Then, find a local movie with low rates, as usually more popular movie theaters run a few dollars more for tickets, and, since you already ate, no need for snacks—maybe just a drink to share.
Lastly, bar hop or stick to one bar or club and dance all night. The bar doesn't have to eat at your wallet; buy water rather than continually buying shots (if you're 21) and getting more wasted than hydrated. Enjoy each other's company and see what dance moves you can work with.
Friends add more social opportunity and memories; ask her friends to join, so she sees you thought of everything, including who she'd want to spend a night at the club with other than you. The date may cost a little more than a simple date at home, but you save by watching prices and finding ways around expensive food and movie tickets. Clubs and bars also have special fees sometimes, so club entries don't have to cost much.
Finally, a third option is to find the middle ground between simple and sophisticated. For example, you can take a walk on campus and have lunch at a local fast food restaurant, then go bowling. Campus site-seeing and having a conversation is free, and lunch at a Chick-fil-A or Zaxby's is about $15 for both meals. Bowling is cheap, or you can go miniature golfing for an equally reasonable price. Both environments allow for fun conversation.
You can talk about classes or fun memories from freshman year while walking, then eat your food and enjoy each other's jokes and a nice frozen treat, while getting to know each other.
Plus, bowling or miniature golfing add competition. The winner can brag all night, and you can laugh about weird shots made by your girlfriend. Games add effortless conversation, and everyone can go home happy from a fun-filled day.
Often, specials at fast food restaurants help save money, and entertainment centers, such as Malibu Grand Prix and Andretti Indoor Karting and Games, can save on expenses through package deals, too.
Great Dates for Your Boyfriend
Boys are forgotten on Valentine's Day, but guys want to be doted on as well. An easy way to treat your boyfriend is by turning on ESPN, bringing him food and watching sports news. Make his favorite breakfast or lunch, depending on the time, with his favorite snacks, too. You can talk about sports with him, or just enjoy his company if you don't like sports.
To get more interactive, you can play sports. See if your boyfriend has equipment, like a basketball or tennis rackets, so y'all can play one-on-one, or go to your campus's gym and play there. Have a fun and sports-oriented date day. The date shouldn't cost more than $10, which would be for the food if it's not already in the fridge.
If you have some money to spend, take your boyfriend to his favorite restaurant. Most establishments have couple-friendly prices, so the check shouldn't be too expensive. Then, go to the movies and watch something he likes. Even though "Fifty Shades Darker" is coming out Valentine's Day weekend, your man may not enjoy much romance, so go see "John Wick 2" if he enjoys action more.
Valentine's is about your partner, not you, so make their day special and show them how appreciative you are.
As a surprise, get tickets to local sporting events if possible. The tickets may be more extravagant than you can afford, but seats farther from the court are good to show you care about his interests without spending all your money.
If watching sports isn't for you, Dave and Buster's allows you to play fun games and spend as much as you can afford; even one round of air hockey is better than nothing. The date night can range in expense, but you make the final decisions. Know your wallet and do as much or as little as possible. Above all, effort is appreciated, so if you just take him out to his favorite restaurant and pay, he'll love his Valentine's Day gift.
As a compromise between overcompensating and oversimplifying, take your boyfriend to go-kart racing, batting cages or any activity that has low rates but is interactive. Then, spend a few hours at a sports bar interacting with other fans and enjoying his company. Watch whatever games are on, and have a good time with each other. The date will vary in cost, but going to a batting cage or racing won't be over about $20, excluding drinks at the sports bar.
Valentine's Day is about spreading the love and showing them how much you care. Understand who your boyfriend or girlfriend is and create a special day for them. The date does not have to be expensive, just get creative and put the effort in.