Valentine's Day is around the corner. Soon the world's single people will get to sit back with a slice of pizza in one hand and a drink in another, watching the annual mad scramble as couples buy chocolate, shop for gifts and try their best to finesse reservations at that one nice restaurant while struggling to be original in their declarations of affection to their significant others.
For the jaded single person, this time of year might be a huge relief: after all, who wants to waste effort and money on a holiday ultimately designed to get people to buy cards? For the not-so-jaded single person who's still pining for that special relationship, Valentine's Day serves as a reminder of just how far away they are from finding love.
Whether you need a break from your lonely life or just a way to pass the time, a good book may be the answer. These five are some of the best to read when you find yourself single on Valentine's Day.
1.   "The Remains of the Day" by Kazuo Ishiguro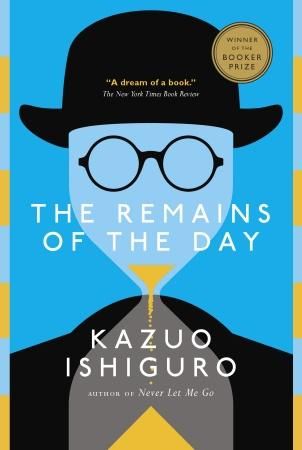 At first glance, Ishiguro's Man Booker Prize-winner "The Remains of the Day" doesn't seem very intriguing for most readers. The narrator, a genteel butler named Mr. Stevens reminisces about his days working at a proper English manor under a proper English lord that he recounts with singularly proper English detachment.
Maybe it's not the most exciting subject matter, but you would be wrong to not stick with it. As Stevens remembers his time with Lord Darlington, he also remembers his time with his master's caring, sprightly housekeeper, Miss Kenton, who was the one bright spot in his overwhelmingly gray life.
What follows is Stevens' brutal reevaluation of the decisions he made and opportunities he did not take, especially his decision not to reveal his feelings to Miss Kenton. Stevens' story leaves the reader distraught, wondering how it is a man can experience a regret so profound. Perfect for the single person who wants to wallow in their singledom, "The Remains of the Day" has it all: gorgeous writing, Brontë-esque backdrops and people missing each other like ships in the night.
2.  "The Interpreter of Maladies" by Jhumpa Lahiri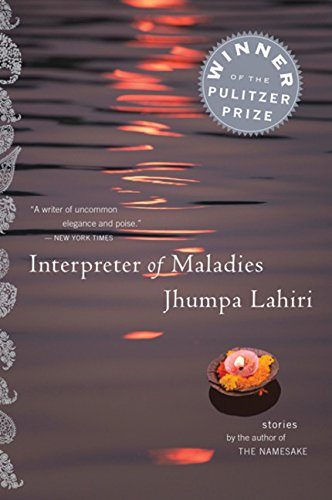 Not all of the stories Jhumpa Lahiri's 1999 short story collection, "The Interpreter of Maladies," are concerned with love, but the ones that are go about the subject with solemn grace. If you think you've got love problems, one read through "The Interpreter of Maladies" may convince you otherwise.
Lahiri anatomizes intimate relationships with a delicate but self-assured hand, expertly depicting the trials of arranged marriages, adjusting to life in a new country and what it's like to fall out of love with someone with whom you've become painfully familiar. Stories such as "A Temporary Matter," "When Mr. Pirzada Came to Dine" and "Mrs. Sen" will haunt you for days.
As with "The Remains of the Day," "The Interpreter of Maladies" provides ample opportunity to marinate in your loneliness, but it also just might reaffirm your faith in being single for the time being.
3.  "The Color Purple" by Alice Walker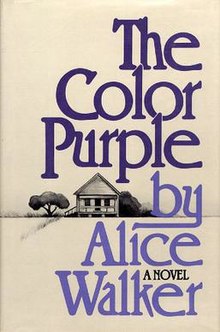 "The Color Purple" is one of the few books you'll read that effectively and honestly captures the full breadth of human emotion. Its main character, Celie, lives a life no reader would ever wish to lead.
Along with being separated from her beloved younger sister Nettie, she is abused and ignored by everyone around her. Walker's unflinching look at the intersection of racial and gendered oppression may not initially seem to have anything to do with love or with being single.
However, "The Color Purple" is also one of the most generous, openhearted celebrations of single life you'll ever see in a book. Though Celie goes through multiple relationships in the novel, her love for her sister is a constant.
"The Color Purple" shows readers that, even if you are single, there are other people in your life who love you more than any romantic partner could. It also shows that, since those people are there when your hypothetical soulmate isn't, perhaps it's best to do right by them before rushing hurriedly into a haphazard dalliance.
4.  "Pride and Prejudice" by Jane Austen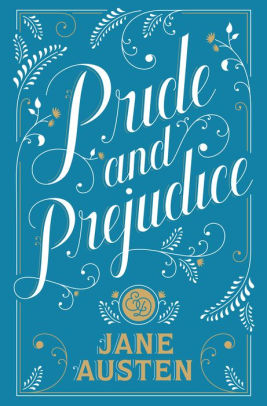 "Pride and Prejudice" was first published more than two hundred years ago, but the story it tells created the prototype for almost all romantic comedies today. Even the original itself is still a beloved classic, with good reason. If you're looking for some sheer escapist reading, the winsome humor and endearing characters of "Pride and Prejudice" are bound to take your mind off of Valentine's Day.
Lose yourself in Elizabeth Bennet and Fitzwilliam Darcy's will-they-or-won't-they romance against the backdrop of the Edwardian English countryside — and, of course, look beyond the neatness of its ending to revitalize your belief in the power of love. There's nothing like a classic romance to bolster your confidence in your ability to go out there and seek out your soulmate.
5.  "Aristotle and Dante Discover the Secrets of the Universe" by Benjamin Alire Sáenz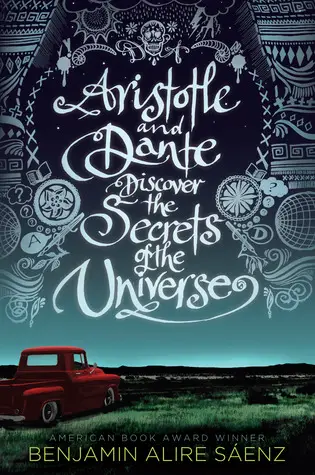 This young adult novel follows two Chicano boys, Aristotle Mendoza and Dante Quintana, as they navigate the complexities of family dynamics, friendship and sexuality together in 1980's El Paso. "Aristotle and Dante" could have been just another maudlin depiction of gay adolescence, but Sáenz makes the story seem fresh and utterly captivating. His writing burns with earnestness and kindness, making it impossible to dislike any character, and his careful attention to the trials of adolescence will have you looking fondly back to your own youth.
"Aristotle and Dante Discover the Secrets of the Universe" is one of those books that draw you completely into its world, giving you have no choice but to set yourself aside and submit to the beauty of its sentences. For a single person who's used to wondering when their own prospects will change, it may be a breath of fresh air to watch someone else as they find love.