If you are a college student, nine times out of ten you're broke. It's a cultural struggle; there are memes about it now. Until society accepts sleep deprivation as a form of payment, college students are limited in their options of fashion, entertainment and travel.
If you can't afford a bagel that isn't from the college dining center, it seems unlikely that you could afford plane tickets to Thailand or Prague. However, there are many ways to make travel cheaper and more manageable. These are just a few tricks of the trade I've picked up from traveling throughout the years—from one pro to a potential jet-setter.
The Tickets
1. Fly on a Tuesday or Wednesday
Tuesday and Wednesday flights are the cheapest as business travelers prefer Mondays, Thursdays and Sundays. Booking flights on these days will ensure that not only your tickets are less expensive but also the aircraft itself will be emptier with better seats available. Also, flights get more expensive later in the day, so either hop on that 6 a.m. or make it a red-eye.
2. Clear your browser history
Google is a sneaky thing and can track where you've been. This means when searching for tickets online, prices can go up in a few minutes with "dynamic pricing" schemes. The best option is to clear your browser history or use incognito windows before purchasing tickets.
3. Pick the low season
Pretty self-explanatory, traveling off-season makes everything cheaper: restaurants, plane tickets and city attractions. Prices are jacked up in tourist season, so plan accordingly.
4. Plan to visit local places while abroad
If time permits, travel to nearby places while you are already abroad. For instance, if you are in Las Vegas, you can get well-acquainted with its roads, shops and local attractions, although if you want to travel hands-free, look for luggage storage Las Vegas and keep your belongings safe.
Not only are local prices much cheaper than international ones, but proximity makes it possible to see countries you have ignored or overlooked. Grab a Eurail pass and make a month of it.
5. Look out for awesome deals on tickets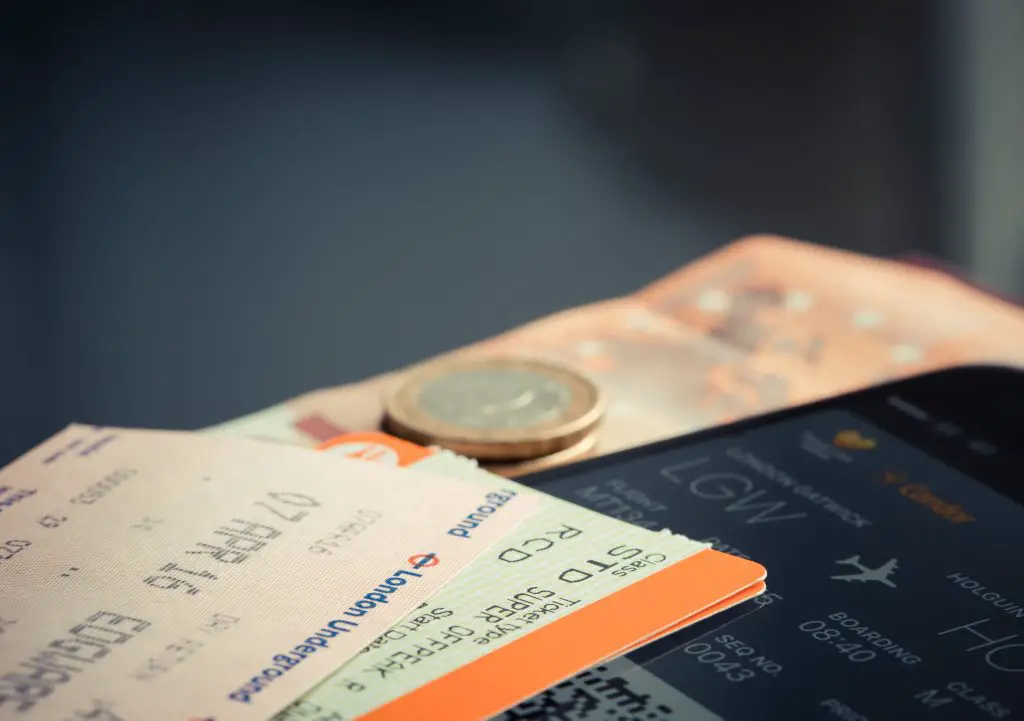 There are websites that constantly give out reduced fares, whether they come from the official airline itself or third-party sellers such as Secret Flying. Look out for tickets to places you want to buy and sign up for the email updates.
The Bags
 6. DO NOT check a bag
Checking a bag costs money, so if possible, avoid it. As well, using a carry on bag means saving time in a drop off line and baggage claim. Bonus: no lost bags.
7. Roll clothes to maximize luggage space (and prevent wrinkles)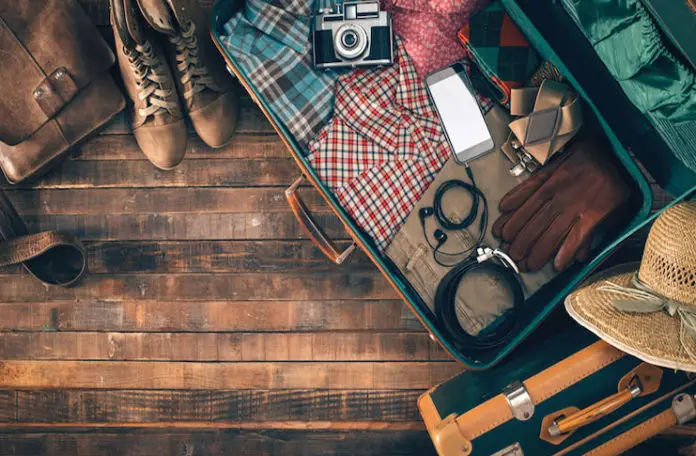 Folded clothes takes up more space, and when traveling with a carry on, you can't afford to lose any space. Rolling your clothes is an easy way to maximize space and prevent clothes from wrinkling.
8. Don't sleep on the hand luggage
While it's easy to get carried away packing clothes and shoes for your trip, don't forget to pack a well-rounded hand luggage as well. This keeps your essentials easily accessible in flight; you don't want to be that person searching through the overhead bin every ten minutes. You never know what can happen on an airplane, so always bring the necessities: a book, earphones, lip balm, sanitizer, deodorant and a toothbrush. The longer the flight, the more extensive the list. Just make sure everything is TSA approved!
9. Be unique
If you need to check luggage, buy a suitcase that is readily distinguishable, whether that be a bright color, a fun print or an unusual shape. Tying a colored ribbon or luggage strap on your bag works too, but beware that they are more likely to tear or fall off in transit. Note: Always put your information on a luggage tag and keep copies of your identification and luggage receipt.
The Flight
10. Be nice to your flight attendants
Flight attendants are sweet, overworked people who move through time zones like water. So please, be nice to them. I know the stress of traveling can be overbearing, but take a minute to smile and say hello to your flight attendant; it can make their day. Striking up a conversation is also a great way to hear about local places and stories.
11. Bring your own pillow, earphones and scarf/blanket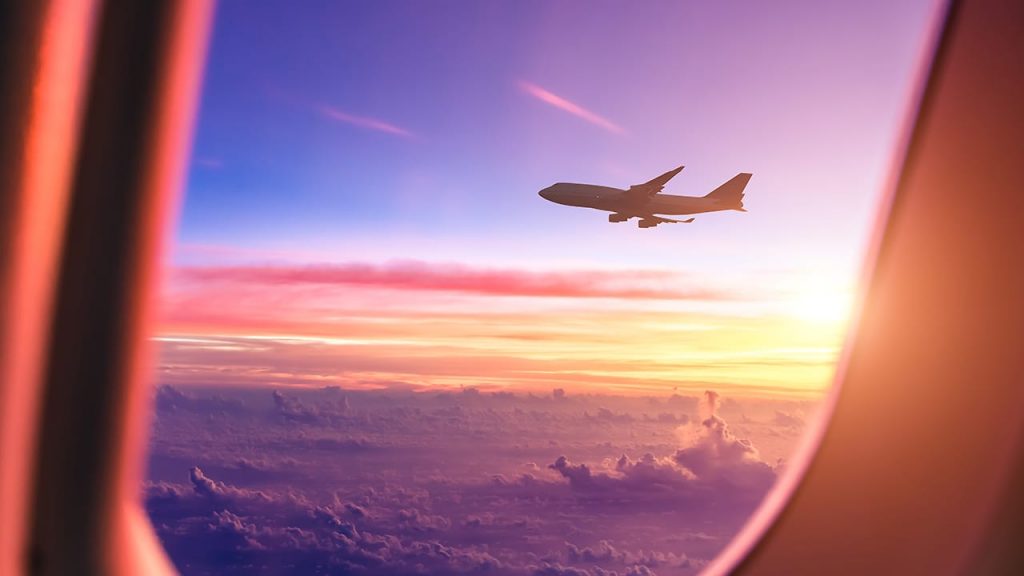 Airlines reuse their pillows, blankets and plastic earphones to save money. And that's fine, but personally, I do not want my ears encased where five other people's ears have been that day. Bringing your own scarf or large sweater to double as a blanket and a neck pillow will undoubtedly make the flight more comfortable and more sanitary.
12. Utilize flight time to finish assignments or pamper yourself
On a flight, one has upward of hours with nowhere to go. Take this time to get assignments done. First, you will feel as if the time spent in a metal tin was productive, and second, you will have more time to explore when you land instead of being held up in a hotel room with ugly wallpaper writing a dissertation.
If you really can't be motivated to finish work, then use this time to relax and unwind. Pop on a face mask and your favorite movie and indulge in that expensive airport brittle.
The Stay
13. Use student discounts
For $25 you can get an International Student Identification Card. This card can get you great discounts on flights, city tours and attractions. Also, stay up-to-date with student travel websites that offer a range of discounts and coupons worldwide.
14. Airbnb it
Hotels are expensive and frankly unnecessary. I am all for some room service and complimentary shampoo, but as a college student, it breaks the bank at $250 a night. There are apps such as HotelTonight that give last-minute reduced rates for unbooked rooms. Another popular option is Airbnb: it's efficient and cheap. Bonus: Most Airbnb's have access to a kitchen, so you can save money by cooking meals.
15. Pick your "eat out" days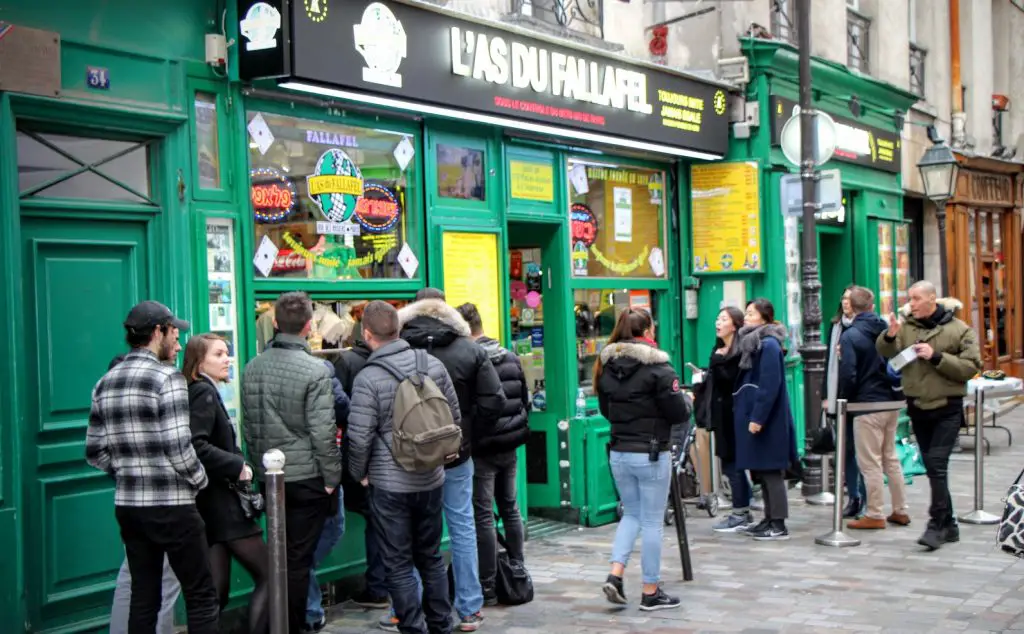 Speaking of cooking meals, to save money, pick which days and which meals you plan to eat out. Go to the local market and stock up on groceries and snacks for your stay. Then choose which meals you will cook and which ones to eat at a restaurant. It seems tedious and boring to cook for yourself in a new and exciting city, but you'll save a lot of money in the long run.
16. Learn the metro system
Such a simple act can save a lot of money. Some train systems are safer and more accessible than others, such as the London underground, but most cities will have an alternative transportation system. Taxis and Uber have their time and place too, but if you're traveling for a while, grab a travel pass and explore the place freely.