So you've decided to ditch the dining hall meal plan — if your college's dining hall is anything like mine, good choice. But then it hits you: whoops, looks like you're actually going to have to cook for yourself. Now what?
Most college students don't have the time to set aside two hours to make something for themselves; they're busy with papers, tests, extracurriculars, work and God knows what else. There's no time to make a classic, slow, home-cooked meal — and yet, that's all there seem to be any recipes for. For some reason, it's all or nothing: either an overly ambitious, time-consuming meal … or ramen again.
Personally, I've found one of the reasons cooking for myself is so difficult is because as a culture, there is a tendency to moralize what one eats. This turns relatively simple activities like buying groceries and making food for yourself into weighty, moral decisions.
So much of the rhetoric about food is built around the emotions of guilt and shame. There are so many arbitrary, nonsensical rules — only buy organic, avoid too much sugar and too much fat, don't cook it that way because it's not authentic and eat this, not that.
It's a lot to have on your shoulders while you're just trying to figure out what to eat for dinner. There's no reason it should be like that, though.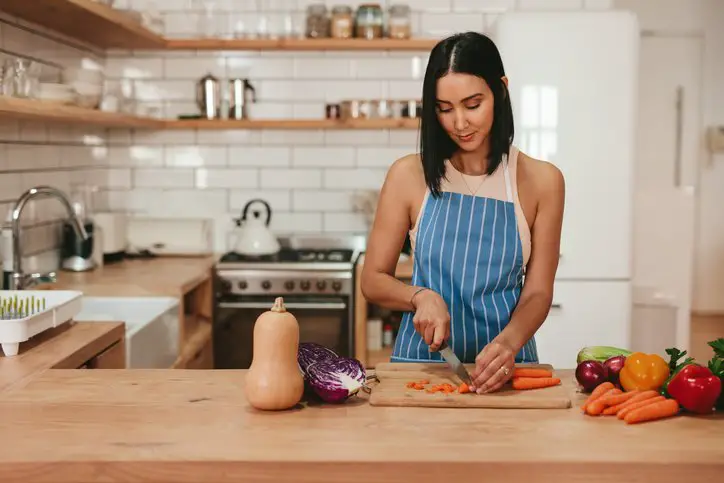 Food may be fuel, but it's also something to enjoy. Cooking shouldn't have to be stressful or time-consuming. Cooking should, in fact, be accessible for everyone — because everyone needs to eat.
College students are often pressed for time and don't have that much money to spend, and not that many recipes out there are actually doable, with limited time and resources. Thankfully, some angelic food bloggers understand their plight and actually have recipes that are both tasty and doable. Here are five food blogs to check out if you want to cook, but you don't have much time and you're on a budget.
When you get sick of eating ramen all day, every day (and trust me, it'll happen quicker than you think), No More Ramen is here for you. A combination of submitted and original recipes from blog moderator Angie, No More Ramen features recipes that are low cost and low effort. The blog is built around the concept of spoon theory — that everyone has a limited amount of energy, or "spoons," and that people with chronic illness and chronic pain have fewer "spoons" than others.
No More Ramen focuses on providing people with recipes that don't take much time or energy to make — the blog is full of quick, nutritious food that is easy to make with ingredients you probably already have, making it perfect for college students. The blog is also super navigable and has quick links to recipes catering to every kind of dietary restriction imaginable. Here's a recipe to try: Easy Yummy Beans and Rice.
Started by blogger Nick Livermore, Frugal Feeding is focused on providing recipes for budget-friendly, good, well-sourced food. It's a simple, easy-to-navigate blog that offers a huge variety of cuisines — you'll find recipes ranging from Indian Channa Masala to French Ratatouille and everywhere in between.
The blog also offers a handy list of frugal tips to help you get the most out of the food you buy and make — it suggests, for one, that you buy seasonal produce since it's cheaper than spending money on expensive, subpar, out-of-season fruits and vegetables. Frugal Feeding offers simple, smart and budget-conscious recipes perfect for your average college student. A great recipe to try: Chicken Chow Mein.
If you're stuck in a pasta-with-jarred-spaghetti-sauce rut and you have the urge to go out somewhere nice to eat, but don't have the cash — Brokeass Gourmet is here to help. The brainchild of writer Gabi Moskowitz, Brokeass Gourmet's mission is to help you make food that tastes high quality without breaking the bank.
Recipes cost under $20-many cost a lot less — and since you're making more than one serving, it's much less expensive than eating out at a restaurant. It's not at all the kind of food blog that's such a drag to read that you're forced to scroll down to the bottom of the page just so you can get the recipe — Moskowitz is hilarious and real when describing her recipes.
For example, a recent caption of a picture of a taco admitted that the marble countertop beneath the taco was not, in fact, a countertop, but actually a marble slab. Brokeass Gourmet is no-judgment, budget-friendly and genuinely fun to read. Try this recipe: Soft Pretzels with IPA Cheese Sauce.
It's a story that's too well known: after getting tired of eating dining hall food as a freshman, Emily Hu started cooking for herself in her dorm suite. The shift to eating in, along with her passion for cooking, led her to start Not Your Average College Food — a blog that provides simple, healthy dorm-friendly recipes for college students. In the spirit of dorm-friendly cooking, all the recipes on the blog use simple, easy-to-get ingredients.
Most recipes also only require kitchen appliances that you probably already have access to, like toaster ovens and microwaves. A lot of the recipes are single-serving and many also use four ingredients or less, so they don't require a lot of prep or cleanup.
With recipes ranging from mug cakes to ramekin fruit crumbles to kimchi fried rice, whatever you're craving, Not Your Average College Food has you covered. Give this recipe a try: Easy Personal Flatbread Pizzas.