Fooding for Beginners
Tired of living off of Easy Mac and cafeteria food? Here is a wallet-friendly food blog to help you fall in love with food again.
By Alicia Drier, Roosevelt University
---
Food has always been an important love language in my life.
From baking cookies with my mom, to making tuna salad with my grandma, to putting together that perfect pasta dish for my friends today—I was taught from an early age that you spend time in the kitchen for people you love. To this day, the people in my life who I know well and care for are the ones who most often have full bellies after spending some time with me.
More than my parents and my home, I missed having a kitchen when I first moved away to college. But even that missing was slowly quieted by the magic of takeout menus on the mini fridge and microwave meals on my shelves. When everyone else was ordering Chinese for the third time in a week or busting open another packet of ramen, it became easier to go with the flow than wander down to the dorm kitchen to make something home-cooked.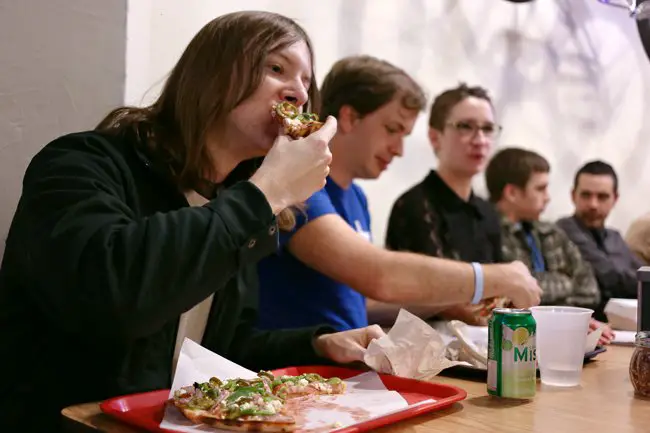 By the end of my freshman year, I was a connoisseur of the Easy Mac cup. I could order fried bean curds, sushi or pizza to my room with a flick of my hand. And the local Jimmy John's knew my order just by the sound of my voice when I picked up the phone.
It became easy to convince myself that I didn't need to shop healthy, because I didn't have much room for food in the small cubic fridge I shared with my three roommates anyway. And the community kitchen in our dorm was usually full of dirty dishes, splattered countertops and that weird girl from down the hall who never really talked to anyone.
Then I found "Budget Bytes."
Beth Moncel, founder of the site, started her blog when she found herself a college graduate with little money and a lot debt.
"I challenged myself to try to eat on less than six dollars a day, which I soon found out was really easy," she says in a 2013 trailer for her book "Budget Bytes: Over 100 Easy, Delicious Recipes to Slash Your Grocery Bill in Half."
And that's exactly what I love most about her site. Every single recipe is broken down into total cost, cost per serving, cost per ingredient, and how many portions each recipe should offer. Her Greek chicken pasta salad, for example, will cost you $8.91 to make, but only $2.23 per serving! It also can make up to six servings…if you can stop yourself from eating all of it at once.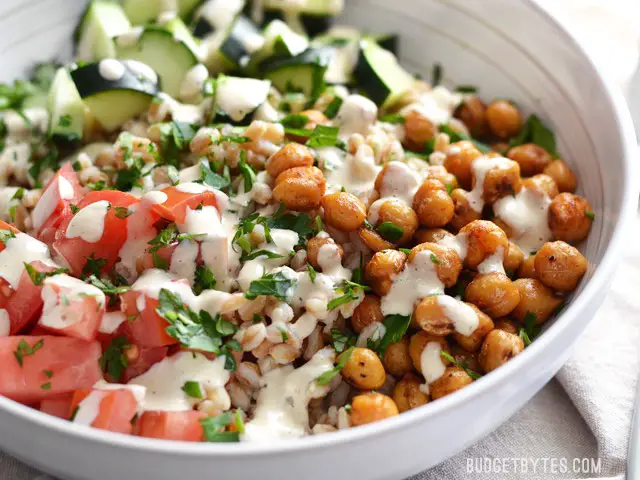 This recipe, at its most complex, requires you to cook some chicken and pasta, while also chopping up some fresh vegetables. When you are done, you mix it together with some feta cheese, olive oil and lemon juice. It is fresh, crunchy and oh so tasty.
In the About Me section of her blog, Moncel says, "The recipes in this blog are SIMPLE, QUICK and SATISFYING. This blog will probably be most useful for those who do not normally cook or have been too afraid to try. I serve up the classics and show how easy, satisfying and inexpensive they can be….In short, I don't believe that eating for pennies a day has to mean eating Ramen Noodles 100 different ways."
If pasta isn't your food of choice, Moncel also offers a spicy tuna guacamole bowl that could be comparable to a much costlier poke bowl at a sushi restaurant. This one is advertised at 15 minutes of prep time and should only cost $7.45 to throw together.
I've even gotten my best friend (who hates vegetables) to chow down on this summer vegetable tian when zucchini is in season. Again, this recipe only requires you to chop up some vegetables, cook an onion and throw lots of cheese on top before you bake it.
There's also her quick chocolate pudding, which costs $1.50 for the entire recipe and takes five minutes to throw together. This particular one requires ingredients that I always keep on hand, and I can throw it together whenever I'm craving something a little sweet.
The Budget Bytes site includes options for Indian and Mediterranean food, along with vegetarian and gluten-free options. And every time I make one of Moncel's recipes, I find I've enjoyed my time in the kitchen without having to feel guilty about the ingredients I've purchased or that my whole evening has been used up in making good food.
Moncel grounds all of the work on her site in six principles, all of which boil down to an honest challenge of planning and wise purchasing for the kitchen. The way she writes about food and guides her readers as they cook helps me remember why a homemade meal will always bring a bigger smile than another takeout bag.
"Make something delicious," Moncel says. "Make something that fills you up. Make something that you are proud of. Make something that still leaves you enough cash to buy something else that you REALLY need or want."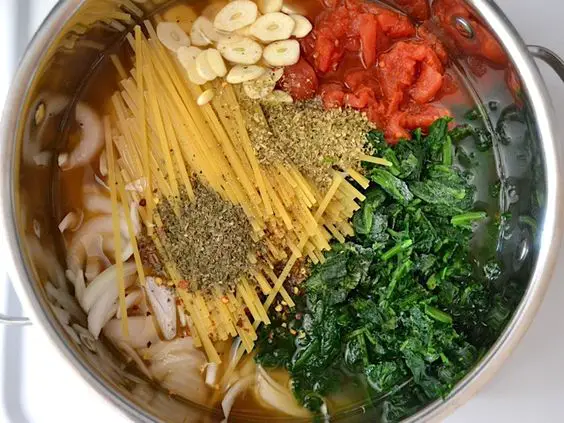 She speaks to me as a college student, and she speaks to every human who loves to chomp on and choose quality food.
To join Beth Moncel on her budget-friendly food journey, you can sign up for her weekly newsletter through her website. Or you can check her out on Facebook and Instagram.
She also wrote a blog post in 2014 geared specifically toward "Study Breaks" readers: "Top 10 Recipes for College Students."